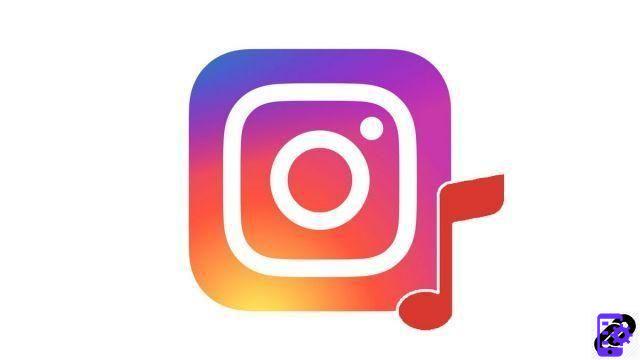 Stories, these publications with a limited lifespan, often brighten up our visits to Instagram. They make it possible to discover content developed in a different, more spontaneous way than publications intended to remain on the profile of users. To make the stories even more dynamic and fun, the social network allows you to associate some musical notes.

Do you like Instagram and are not against improving your user experience? To be unbeatable on this application, consult without delay all the tutorials and articles dedicated to it. In particular, you will discover how to manage content and publications on Instagram. But for now, we teach you how to add music to your story. A fun feature that allows you to illustrate your point with humor or emotion, and gives you the opportunity to be more creative than ever. Take out your headphones, let's go for a flawless tutorial!


Add music to an Instagram story
Start by opening your Instagram app on your device by tapping on the social network's famous multicolored icon. Once on the home page, select the camera which is located at the top left of your screen, near the name "Instagram".




Now create your story: take a photo or video directly, or choose a file from your gallery, create a visual by adding text, effects, colors... in short, have fun. For this you will need the two carousels that allow you to scroll through the different features. They are at the bottom of your screen.



Once you've selected the main image for your story, go to the sticker section. The icon we're looking for is at the top of your screen, third from the left, and is a smiley face framed in a shape that looks like the Instagram logo but has the bottom right edge bent over.



In the section that just opened on the screen, choose the "Music" button. If necessary, you can use the "Search" bar at the top of the page.



A new window opens on which there is a list of proposals of various pieces of music selected for you. You can consult them or press "Browse" and scroll through the different titles classified by genre.



If you are looking for specific music, use the bar that offers you to "Search for a song" at the top of the screen. Tap it then start typing the name of the title you want to add to your story.



Once you see the name of the song you're looking for, tap on it, then choose from the different versions offered and titles that sound like what you're looking for.



You can then hear your music playing as your story scrolls! If the song has lyrics, these are displayed on the screen. You can adjust the number of seconds for the musical extract to be broadcast by touching the small circle on the left, decide how to display the lyrics or delete them... When your story is finally ready, press the "Validate" icon at the top right of your page.

You will then only have to press the "Your story" button to publish your creation for everyone to see or "Send to" to determine the recipients of this publication.
Integrating music into your story will give it more weight and reinforce the desired effect. It's a feature that is often fun to use and can make a difference on a publication. In addition to this musical customization, don't hesitate to embellish your stories with stickers, text, effects or any other element that can bring a little something extra that will reveal your inventiveness.
Find other tutorials to help you manage content and your publications on Instagram:
How to turn off autoplay videos on Instagram?
How to create a live video on Instagram?
How to add stickers to an Instagram story?
How to download all the photos and videos from his Instagram account?
How to do a story poll on Instagram?
How to upload a video to Instagram?
How do I delete a post on Instagram?
How to upload a photo to Instagram?
How to post a story on Instagram?
How do I post multiple photos in one Instagram post?