When the ringtones pre-loaded on the device Android they are not enough or do not meet your needs, it becomes indispensable add new ringtones to your mobile. Whether it's a song by your favorite artist or just a short audio segment you've heard somewhere the first thing you do is search for the song online. We have already seen how to create custom ringtones for Android, and also how to find them online or download them from Youtube. Here we see instead how to do a import the ringtone to your Android device taking advantage of the program TunesGO, one of the best data management programs on Samsung, HTC, LG, Nexus, Motorola, Huawei, etc ...
How to Add New Ringtones on Android with TunesGO
Step 1. Download, install and run TunesGo
Download TunesGO on your Windows or Mac computer from the following links (in free demo version):


Launch the program and then connect your Android device to the computer via USB cable. On your Android mobile / tablet you will be asked to activate USB Debug mode and immediately afterwards it will be detected by the program. Once detected you will see the image of the mobile appear in the program: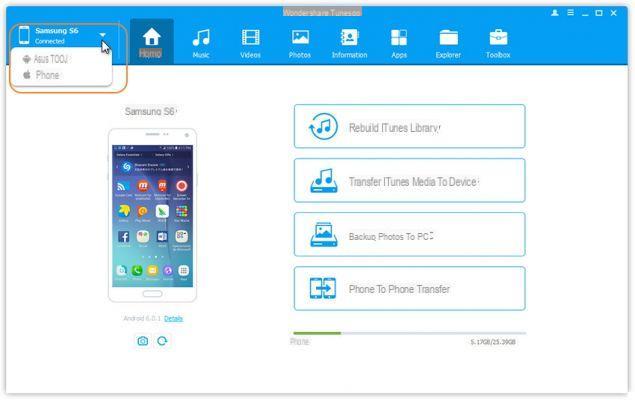 Step 2. Import ringtones to Android
Access the MUSIC section and a window will open with all the songs already on the device. Then click on ADD> ADD FILE to select the ringtone to import from the computer to the Android phone.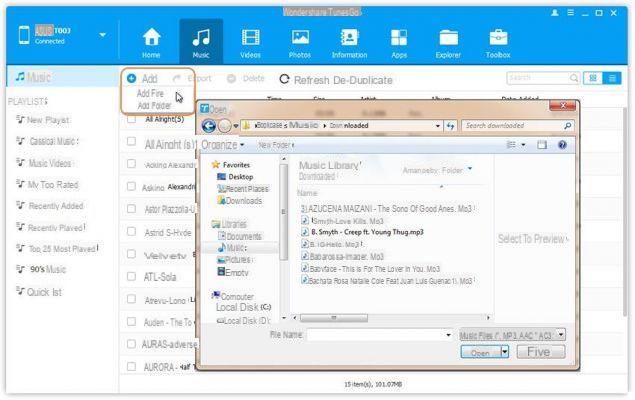 Step 3. Set the ringtone
Once the import is complete, go to the Music app from your device and select the newly uploaded ringtone to set it as the default ringtone.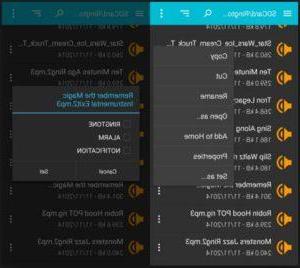 That's all! What are you waiting for to upload new custom ringtones to your Android?
Thanks, they are useful, I will share it with my friends!