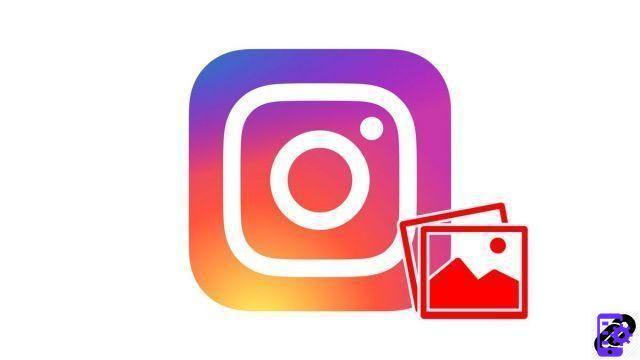 Stories are a real plus on Instagram and contribute greatly to the popularity of the social network. They allow you to publish content in an ephemeral way and without overloading the news feed of your subscribers. To enhance these stories, the application offers you a whole lot of fun stickers to use without moderation (or almost!).

Knowing how to manage content and publications on Instagram is a real plus so as not to waste time on the network and to properly control your image. The goal is to have an attractive account and publications that look like you. Discover, in pictures, how to use this application that is all the rage.


Add stickers to my Instagram story
After opening your app, tap the camera icon at the top left of the screen, right next to the name "Instagram".




Determine how you want to create your story by scrolling through the options on the row at the very bottom of your screen. Also choose your shooting mode by navigating using the carousel which is on the line of the large round white button which appears on the bottom of the screen in the center. You can also decide to download a photo saved on your smartphone by tapping on the small icon in the shape of the Instagram logo that contains your last photo and is located at the bottom left of the screen.



Now that you've chosen the content for your story, we can get down to business. Tap the stickers icon: it's third from the left, at the top of your screen. It is square in shape (like the Insta logo) with a folded edge and a smiley face drawn inside.



Scroll to view the stickers and choose the one or ones you prefer for your story. Then simply select the lucky winner(s) by pressing directly on it.



Once a sticker is selected and it appears on your image, you can rotate it, change its size, etc.

Now all you have to do is publish your story by touching the "Send to" button and choose the recipients.
Note: your all-sticker story will be visible for 24 hours after it is uploaded. Once this period has passed, it will be automatically removed from the social network. However, you can keep an archive of this story, warm on the Instagram application.
By allowing you to share moments of life in a more natural way, stories are a good way to relax. A relevant initiative that enriches this image-based social network. Also, the stickers are particularly suitable for this type of publication. Whether they are cute, funny or facetious, they bring a touch of fantasy and allow you to communicate other than through verbal language... which is precisely the principle of Instagram.
Find other tutorials to help you manage content and your publications on Instagram:
How to turn off autoplay videos on Instagram?
How to create a live video on Instagram?
How to add music to an Instagram story?
How to download all the photos and videos from his Instagram account?
How to do a story poll on Instagram?
How to upload a video to Instagram?
How do I delete a post on Instagram?
How to upload a photo to Instagram?
How to post a story on Instagram?
How do I post multiple photos in one Instagram post?