Add a widget to your app launcher
This is the easiest method to create a widget on your launcher. You must download the TousAntiCovid application on your Android smartphone.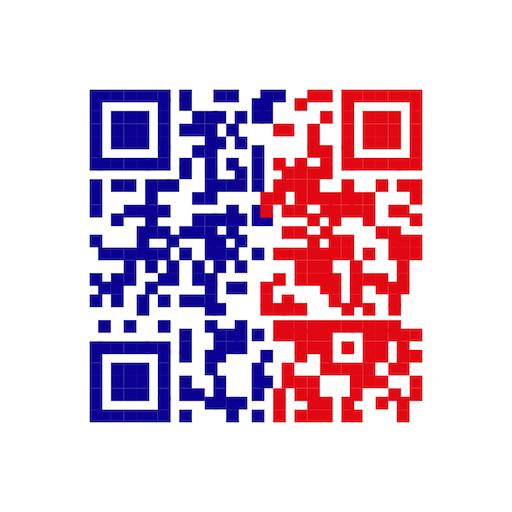 TousAntiCovid (AntiCovid / StopCovid)
Download TousAntiCovid (AntiCovid / StopCovid) Free APK
Add your vaccination certificate, which you can pick up there, by scanning its QR code. Then all you have to do is bookmark the certificate.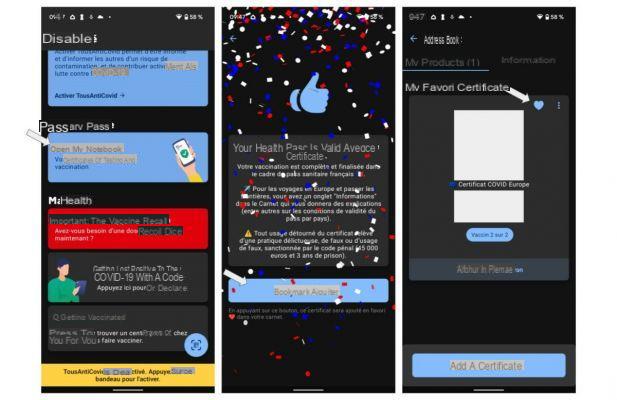 To add the certificate to your application launcher, you have to go find the AntiCovid widgets, make a long press on your desktop to add a widget.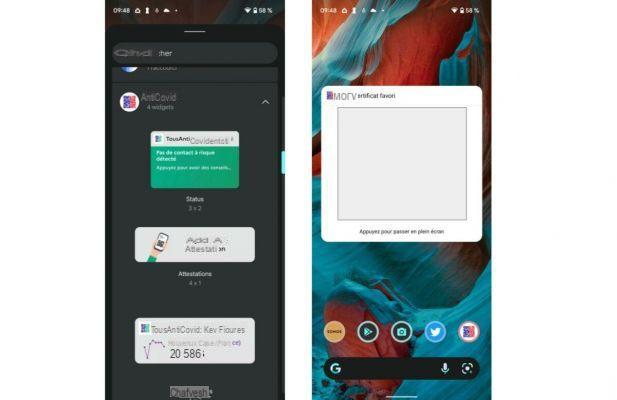 4 simple steps for Google Pay
Here are the 4 steps to follow:
Retrieve your vaccination certificate, either in PDF format on your smartphone, or by displaying the QR code on another screen (we have a file that explains how to obtain it);
Download Google Pay and the Pass2Pay application on your smartphone;
This app is free, but it uses ads as a business model. You will only need it when creating the card in Google Pay. You can uninstall it later.
Instead of "Health Pass", you can enter your name or that of someone in your family
If you are using the QR code, be sure to allow the app to take photos / record videos. Once the QR code has been scanned or the PDF file has been downloaded, fill out the small form (see above). You can then add the app to your Google Pay app.
Download the certificate in Pass2Pay or film the QR code of your certificate via the app;
Add the card to the Google Pay (or Huawei Wallet) app.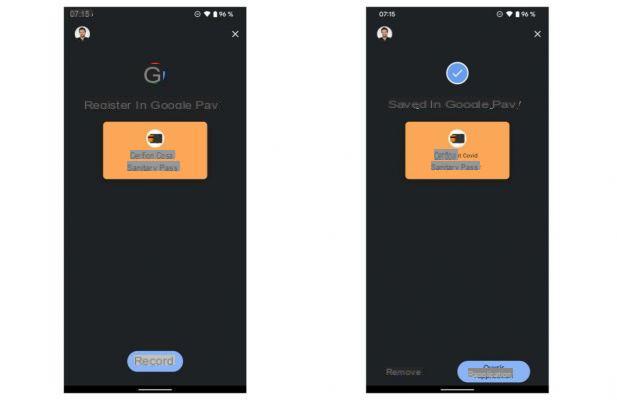 Its good !
When the pass generation process is complete, you will see an advertisement, and when you play the advertisement, you will see a message saying "Registered in Google Pay". Now, when you go to Google Pay, you will see that there is a card with the name Covid Certificate or the one you entered on the form screen.
If you are traveling as a family, you can repeat this process multiple times, but you can add a family member's name to each certificate.
If you have your Android handy, know that its new Android application offers on the Play Store. Take the opportunity to test it.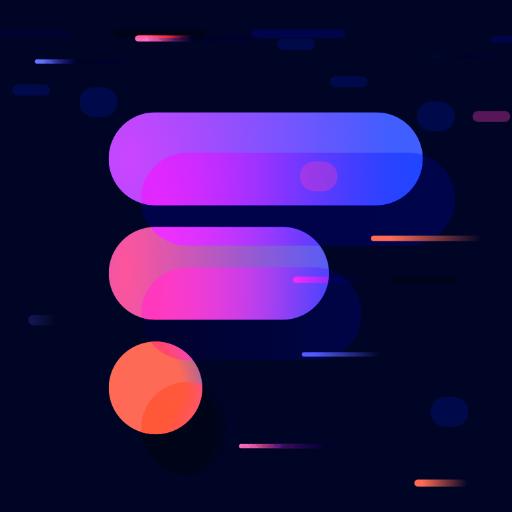 Free Download APK
To learn more
Health pass: when to use it and how to download it on a smartphone
To follow us, we invite you to download our Android and iOS application. You will be able to read our articles, files, and watch our latest YouTube videos.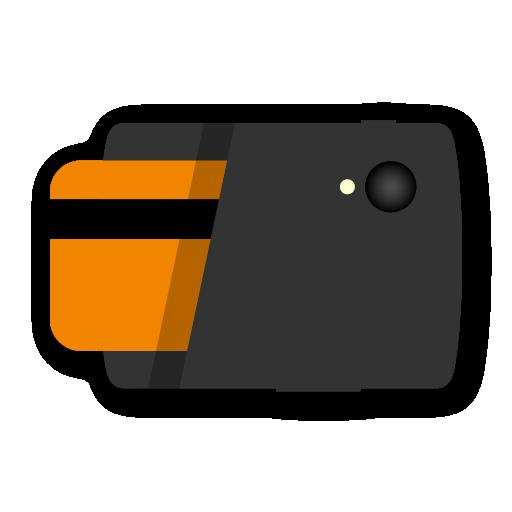 Pass2Pay
Download Pass2Pay free APK
All about the stopcovid application
TousAntiCovid: you should quickly deactivate the collection of statistics
Health pass: what you need to know before taking the train, bus or plane
Health pass: when to use it and how to download it on a smartphone
Health pass and QR Code for trips and restaurants ... How does it work on the phone?
Alexa now helps you find an appointment to get vaccinated