Mac OS X is a beautiful operating system developed by Apple Inc. and present on Mac PC and MacBook. It has a wonderful user interface and a lot of nice features. It would be even better if there was a way to use Android applications on Mac. Fortunately, this is possible using an emulator. In this article we report the 3 best Android emulators for Mac.
Why Run Android Applications on Mac?
> To run approximately 1,2 million Google Play Store applications on Mac
> To play Android games on a bigger screen.
> Ability to use applications such as WeChat, WhatsApp, Viber, Line etc ... on your Mac.
> For those who are App developers, they could thus test their applications on the desktop before sending them to the Google Play Store for user review.
The Best 3 Android Emulators for Mac
1. BlueStacks
BlueStacks App Player is probably the most popular emulator for running Android applications on Mac. It is available for both Mac and Windows. It creates a virtual copy of the Android OS app on the guest OS. It uses the unique "LayerCake" technology which allows you to run Android applications on your PC without any external virtual desktop application. Once installed, the user will be able to enjoy Android games and applications on the Mac screen.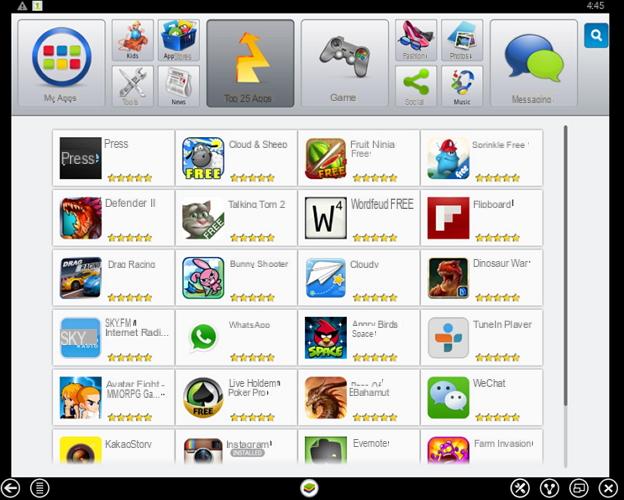 Key Features:
> BlueStacks has an internal search manager that allows you to find any apk to be installed on the Mac. The .apk file can be installed via BlueStacks on the Mac simply with a double click.
> By installing BlueStacks Cloud Connect on your Android device it is also possible to synchronize applications between Mac and Android device.
> Applications can be launched directly from the Mac dashboard.
> There is no need to configure the additional Internet connection as the Internet connection of the host computer is automatically obtained.
> BlueStacks App Player is available for both Windows and Mac.
Some disadvantages instead are:
> While running complex graphics applications, BlueStacks fails to always respond in a timely manner.
> It does not provide any effective mechanism to cleanly uninstall from your computer.
It can be downloaded from the official BlueStacks website. It is absolutely free.
How do you use BlueStacks
Download BlueStacks for Mac OS X from the official BlueStacks website and install it like any other software on your PC. Once installed, it will boot up to its splash screen. From there you can find installed applications, find new applications in "Top Charts", search applications, play games and change settings. The mouse will be the basic touch controller. To access Google Play you need to associate a Google account with BlueStacks.
2. Genymotion
Genymotion is a third party emulator that can be used to create a virtual environment for Android. It is the fastest Android emulator out there. It can be used to develop, test and run Android applications on Mac. It is available for Windows, Mac, and Linux system. It is easy to install and you can create a custom Android device. Multiple virtual devices can be started at the same time. It has pixel perfect functionality so you can be precise with app UI development. Using OpenGL acceleration you can get the best 3D performance. It directly controls the sensors of the virtual devices with Genparmi sensors. It is no coincidence that this android emulator for Mac is used by about 300.000 developers all over the world.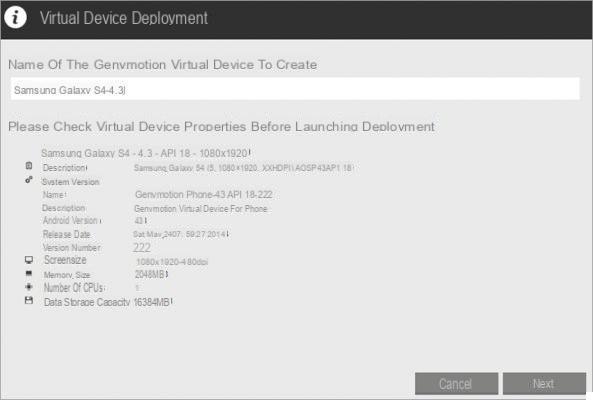 PRO
> The best 3D performance is achieved through OpenGL acceleration.
> Support full screen option.
> Ability to start multiple virtual devices at the same time.
> Fully compatible with ADB.
> Available for Mac, Windows and Linux machine.
AGAINST
> Requires Virtual Box to run Gen Adesivo.
> It is not possible to use the Android environment in offline mode.
Gencludes can be downloaded from the official website of Gencluding. The latest version of Genortmund is 2.2.2. You have to choose a package that meets your needs.
3. ANDY
Andy is an open source emulator that allows developers and users to run the most popular applications, to experience them in multiple device environments, and to stop being constrained by device storage limits, screen size or separate operating system. User can update their Android with Andy. It provides the solution of synchronization between desktop and mobile devices. The user can use their phone as a joystick while playing games.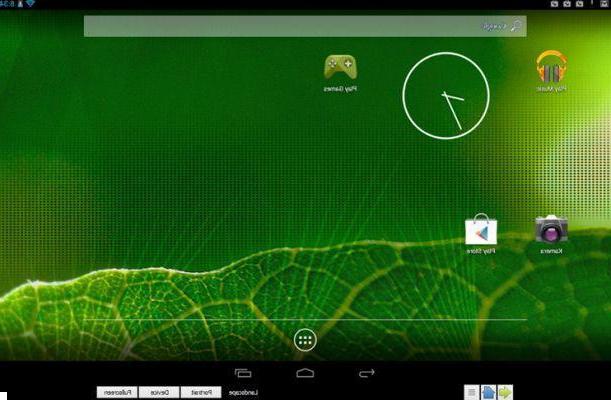 PRO
> Provides seamless synchronization between desktop and mobile devices.
> Allows Android OS update.
> Allows you to download apps from any desktop browser on Andy OS.
> Phones can be used as joysticks when playing games.
> Unlimited memory expansion.
AGAINST
> Increased CPU usage.
> It consumes a lot of physical memory.
Andy can be downloaded at www.andyroid.net.
box android???
sorry if you bother, who can tell me which version of bluestack is compatible with my mac Yosemite?
The bluestack that was installed on my mac Yosemite 10.5.8 stopped working after a while (????) then I tried to install the latest version but it is incompatible with my system and I can't find an old version to try to install …… .with Andy unfortunately many games start and immediately stop and even many do not allow you to download them from the Play Store.
What can I do??????
bluestack is not supported on mac, very often it closes unexpectedly and is heavy. Genmingham is paid and andy… well if it's heavy bluestack I haven't even thought about downloading it.
The free version, is an open source, should be thanked for their commitment and efforts they have made to make it.
You may not like it, but it's free. one thing that I hope they improve is the version of android used, that is 4.2.2 which is starting to be a bit old as an android version, maybe they implement version 5 or later. I have not tried it as an app.
I don't like BlueStack, basically it has nothing. all for a fee.
T. F.
Great post, clear and detailed.
I try with BlueStack and let you know.
ABOUT THE FACT THAT THE FREE VERSION DOES SHIT AND THE ABSURD ANNUAL COST OF GENYMOTION WE DON'T TALK ABOUT IT?