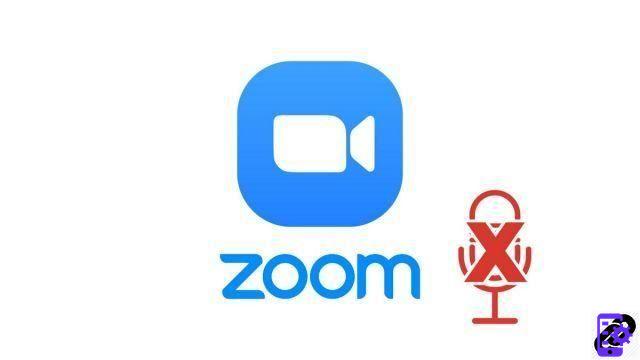 On the Zoom video conferencing application, the host of a meeting is all-powerful: he can decide to mute the microphone of all new participants in a meeting. A way for Zoom to allow its users to bring order to meetings with many participants.

Let's see how to mute everyone in our series of tutorials on how to successfully manage meetings on Zoom, on Windows, macOS or Ubuntu.


Automatically mute new attendees in a Zoom meeting
Open your Zoom app and start a new meeting.






In the toolbar at the bottom of the meeting window, click " Participants ».



In the column of participants, on the right of the window, click on " mute all to mute all participants.



You can also click on the " Plus » in this same column and select « Mute the microphone at the entrance to manually unmute the microphones as you wish as each attendee enters.

In this same drop-down menu, check or uncheck the option "Allow participants to reactivate their microphone themselves" to, as you will have understood, let them choose to reactivate their microphone. It is possible, by following similar steps, to prohibit participants from activating their webcam when entering a meeting on Zoom. You can, if you organize a meeting from a mobile device (Android or iOS), use the same features.
The host of a virtual meeting room has, as we said, all the powers over his web conference. It can prohibit screen sharing, allow access or not to audio and video or block access to video chat instant messaging. It is also he who decides on the virtual security options: the password, the locking of the videoconference room or even the encryption of the latter. All participants will have to comply with his choices in this matter.
These settings can also be modified on a web browser (Google Chrome, Mozilla Firefox, Internet Explorer or others), on Zoom.us. The difference is that you can permanently set your Zoom settings in stone. Once selected on Zoom.us, they will activate with each new conversation. The idea is to offer users various collaboration tools, calibrated according to their personal or professional use.
Find other tutorials to help you manage your meetings on Zoom:
How do I create a meeting on Zoom?
How do I join a meeting on Zoom?
How do I schedule a meeting on Zoom?
How do I record a meeting on Zoom?
How do I share a file on Zoom?
How to be silent on Zoom?
How do I lock a meeting on Zoom?
How do I stop a participant's camera during a meeting on Zoom?
How do I invite someone to join a meeting on Zoom?
How do I schedule recurring meetings on Zoom?
How do I turn chat on and off during a meeting on Zoom?
How do I turn off screen sharing for meeting participants on Zoom?
How do I kick someone out of a Zoom meeting?
How to schedule a meeting on Google Calendar with Zoom?
How to schedule a meeting in Outlook with Zoom?