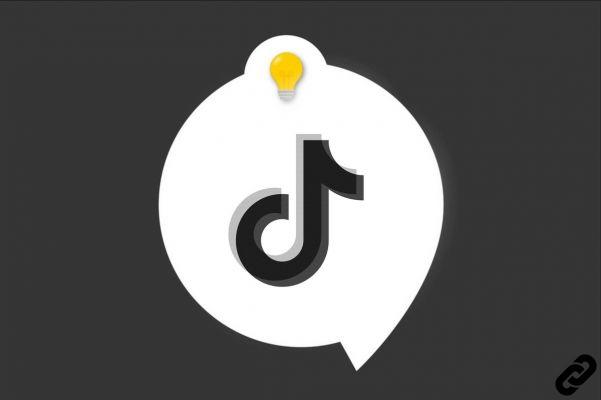 © TikTok
You registered on TikTok and you become familiar with this social network. If you want to learn how to properly manage and secure your account, don't panic: we are here to explain everything to you! When creating your profile, you had to choose a username. Yes, but here it is: this no longer suits you and you want to change this information as soon as possible? You can modify it simply by following this step-by-step.
Found a username that sounds a lot better than the old one or want to signify a change of direction on your account? No problem: changing your TikTok nickname is possible. Be careful though, changes are only possible once every 30 days. The social network has, in fact, implemented this rule to improve account security and prevent spam. So be sure of your choice before embarking on this procedure. Otherwise, you will have to be patient for a month.
Change your username on TikTok
1. To change your username, launch the TikTok app on your smartphone.
2. Click on the "Me" icon (a little man at the bottom right of the screen).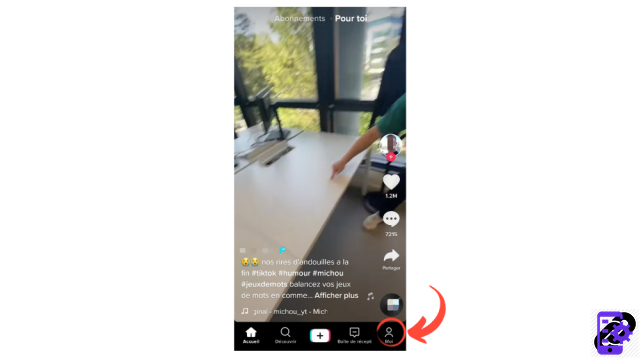 3. Click on "Edit profile", then on "Username".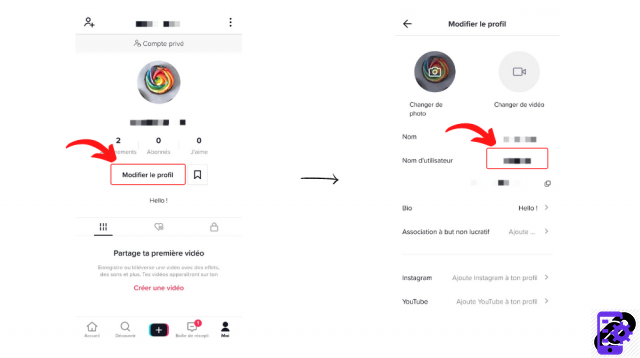 4. Make the desired change. Note that your username cannot end with a period. On the other hand, it can be composed of numbers, underscores, dots and letters.
Has your nickname changed? Don't forget to save it by clicking on "Save".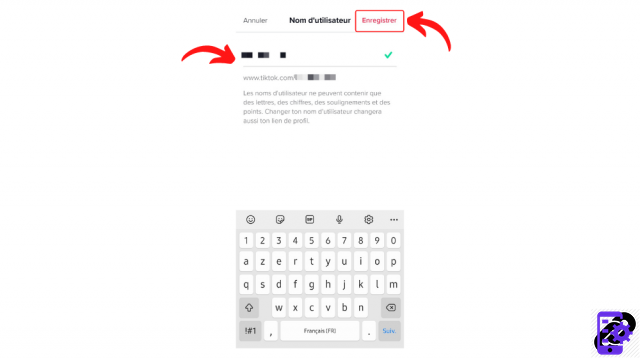 Note that if you change your username, it will also change your profile URL. It is therefore advisable not to make too many modifications. This could prevent some users from finding you and could ultimately impact your popularity.
Find other tutorials to help you master all the features of TikTok:
Our complete TikTok file: tips, advice and tutorials.
How to manage and secure your TikTok account?