Streaming platform adopted by millions of users around the world, Spotify (Android - Windows ) offers a very complete musical catalog. To satisfy audiophiles, its application offers very relevant features. One of them – a mainstay in listening to music – is the personalization of sound quality. To find out how to make this adjustment on Spotify, here are the steps to follow.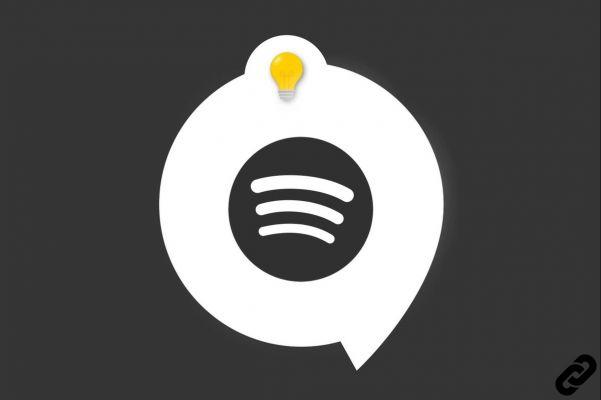 How to Change Sound Quality on Spotify
Phone and tablet settings
Since thehomepage of the application, click on the nut icon located at the top right to join the preferences menu.
In this menu, you will find a section entirely dedicated to audio quality. This will allow you to independently determine for your streaming Wi-Fi and your streaming mobile if you wish low quality sound (24 kbit/s), normal (96 kbit/s), high (160 kbit/s) or automatic (varies depending on the connection). The happy beneficiaries of a subscription Spotify Premium can also benefit from very high sound quality (320 kbit/s).
The mobile streaming quality setting - combined with theautomatically adjusts sound quality based on bandwidth - allows you to limit data consumption and save your mobile plan. Finally, if you are Spotify Premium subscribers, it is also in this menu that you have to go to check the quality of the synchronized content.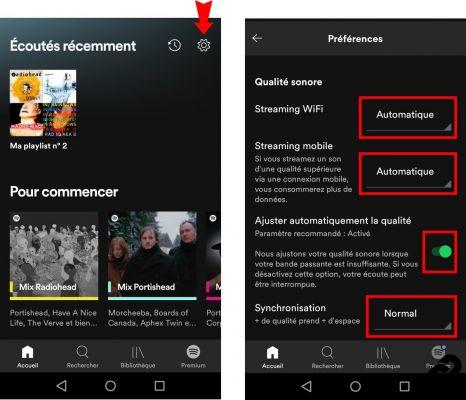 The settings on the pc application
Audio quality management is also available on l'application Spotify pour pc. Open the arrow menu by clicking on your username, then click "Preferences". In this menu, you will find all the features mentioned above.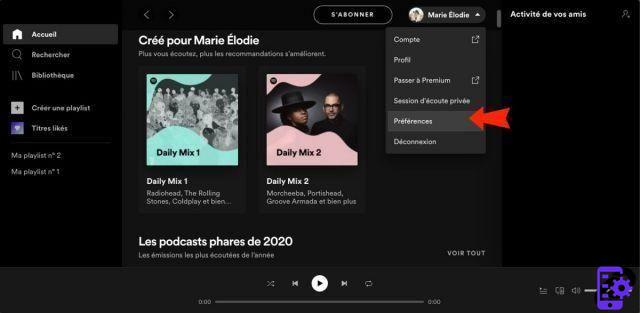 How to Change Listening Preferences on Spotify
Settings on phone and tablet
For an even more personalized listening experience, Spotify has other good surprises in store. In the same android app preferences menu, it is in particular possible to activate or deactivate:
le Crossfade between tracks (up to 12 seconds fade);
the smooth transition between titles (option "Automatic mixing") ;
la volume normalization, to avoid volume disparities between titles;
l'EQ to modulate the bass and treble level (this option is not available on all Android devices and varies by manufacturer).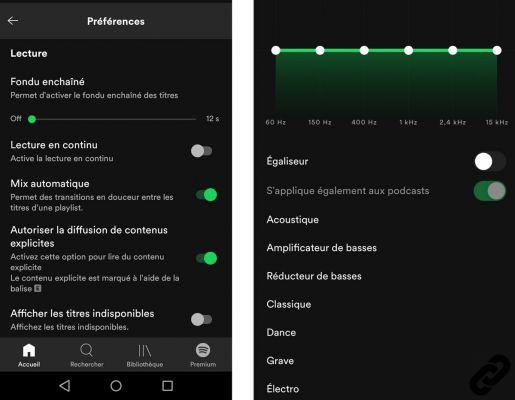 The settings on pc app
Users of theapplication Spotify pour pc have access to a much more limited version of the listening functions. To find them, join the menu of preferences (available from the arrow menu at the top right) and click on the "Show advanced settings".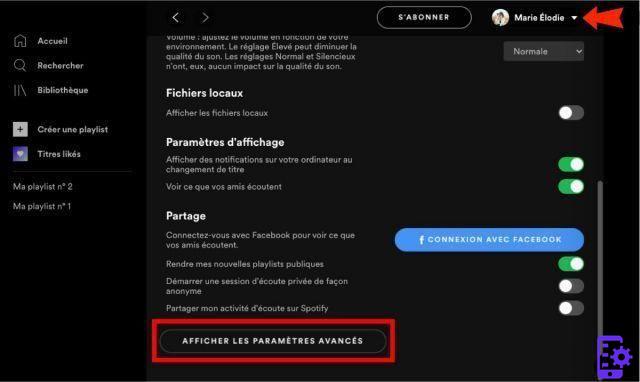 To read also:
All our tutorials on Spotify?
How to manage your Spotify account?
How to use Spotify?
How to connect Spotify to other devices?