You watched the other day a very interesting video on YouTube . You want to watch it again. But here it is: impossible to find it! You don't remember the title or the channel that offered it... Don't panic: the platform records all your viewings in a history, in order to allow you to review certain content. It's also a great way for YouTube to know your preferences (the friend of Google is never really far away) and offer you the content that best suits your tastes.
The YouTube history is easy to find: it is located in the column dedicated to your subscriptions and views. You can consult it at any time and find all the videos that have caught your attention. This tutorial shows you where to find this valuable tool.
Check your YouTube history
Here's how to find and view your history:
1. Go to the YouTube homepage.
2. Check that you are connected correctly: your avatar should appear at the top right of the screen.
3. Is it good? Click on the hamburger menu (three vertical lines) located at the very top left of the screen.
4. A sliding menu appears: you can see your video library, your subscriptions and your playlists there. Click on the "History" section.
5. Your viewing history appears before your amazed eyes! All you have to do is scroll through the thumbnails to find the video you want to watch again.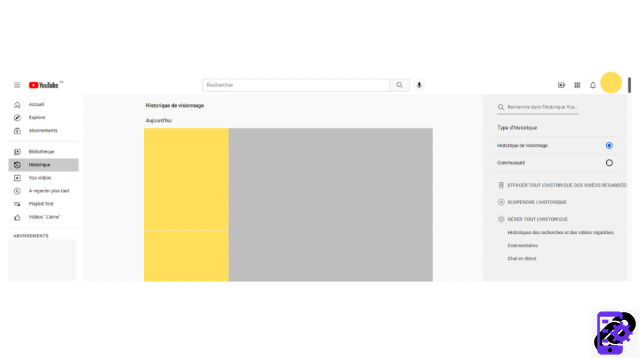 To go further, know that you can also consult the history of your searches. For it :
1. Look at the shaded column on the right of the history.
2. Click on the "Search history and watched videos" section.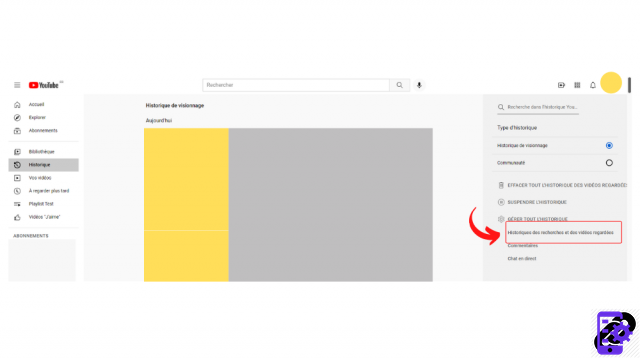 3. A "YouTube History" window opens in a new tab. It lists all your activities on the platform: keywords searched and videos viewed.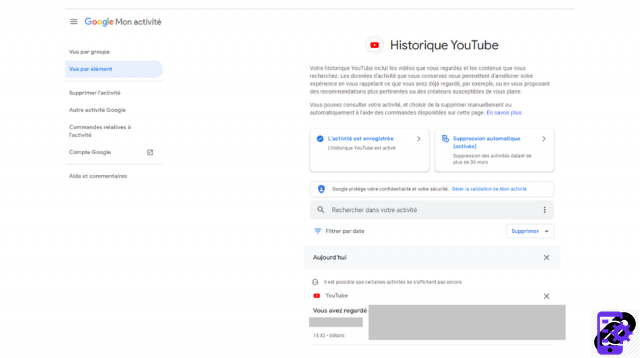 Find all the tutorials to master all the features of YouTube:
Our complete YouTube file: tips, advice and tutorials
How to properly set up your YouTube account?