When you are a content creator on YouTube , it is important to carefully monitor the performance of your channel. The platform provides a number of analytical data to accurately measure the success of its videos. It is, in fact, possible to know at any time the different sources of traffic, impressions, click-through rate, number of views, viewing times and many other useful information.
The statistics provided by YouTube make it possible to work in depth on its content. It's a powerful tool for knowing what works and what doesn't with your audience. The analytical data relates to the entirety of the videos. However, it is also possible to consult the statistics on a case-by-case basis. This all happens within the YouTube Creator Studio. Want to see how your content is performing? This tutorial walks you through how to do it.
View YouTube analytics data
Here are the steps to follow to see the statistics of a YouTube video:
1. Go to the YouTube Studio homepage and in the left column, click "Content".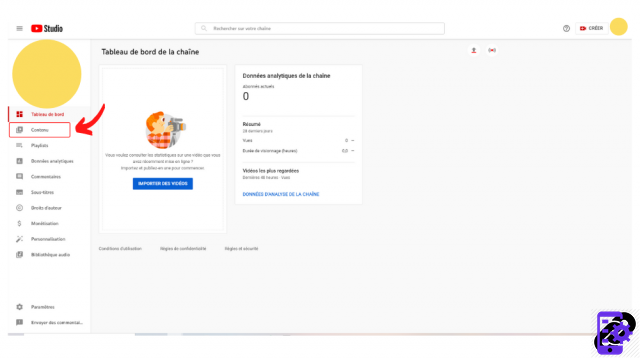 2. Hover the cursor over the video to analyze. Click the icon to the right of the pencil icon. It is called "Analytical Data".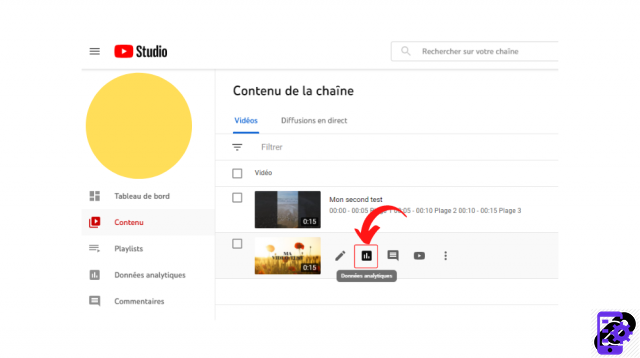 3. The "Video statistics" menu opens. All you have to do is consult all this data!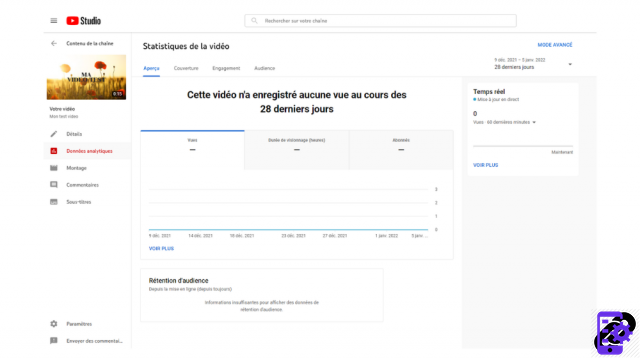 The statistics are divided into four tabs:
A preview, which offers a summary of views, watch time, subscribers, and more.

The Coverage section, which gives insights into impressions, traffic sources, views, and unique viewers.

The Engagement section, which analyzes watch time, average view time, rate of likes or clicks on an end screen.

The Audience section, which provides information on the age and gender of viewers, their origin but also the share of unique, regular or subscribed viewers.



The data can be viewed over different periods (you can find out more by clicking on 24 hours, 7 days, 28 days, 90 days, 365 days, etc.). To change these settings, click on the option located below the "Advanced Mode" button.
And speaking of advanced mode, the latter will allow you to make comparisons and customize graphs. It is accessible via the button of the same name available at the top right of the statistics or in the overview, via the "See more" button visible below the graphs.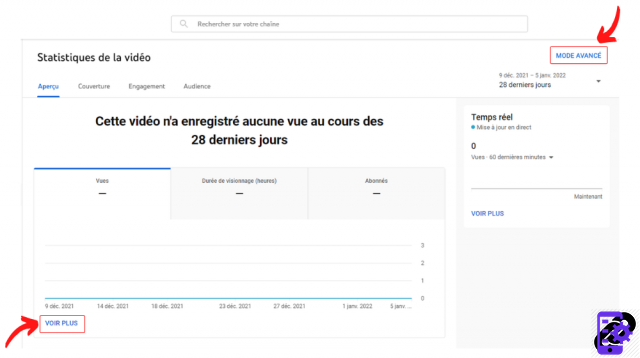 It is also possible to view the channel's overall data, by going to the YouTube Studio home page and clicking on the "Analytical data" section, visible in the left column.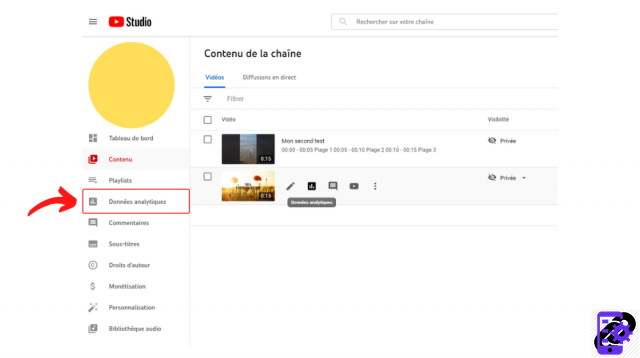 Find all the tutorials to master all the features of YouTube:
Our complete YouTube file: tips, advice and tutorials
How to properly manage your YouTube channel?