The navigation tabs multiply according to the open web pages and allow you to easily switch from one site to another while remaining in the same window. Depending on web browsers, tabs can be customized, rearranged or saved.

It is also convenient to customize the web page displayed when opening a new tab to open a website or search engine. Let's go through the different web browsers to configure this option.
Sous Mozilla Firefox
Since version 41 of Mozilla Firefox, it is no longer possible to manually change the website displayed when opening a new tab. Here are the two methods depending on the version of Firefox used:
Versions prior to v.41
This option was integrated in versions prior to v41. To do this, the user must:
Grab about: config in the address bar;
A warning appears, click on I'll be careful, I promise! ;
Grab browser.newtab.url in the search bar;
Right-click on the result, option Edit ;
Enter the URL of your choice.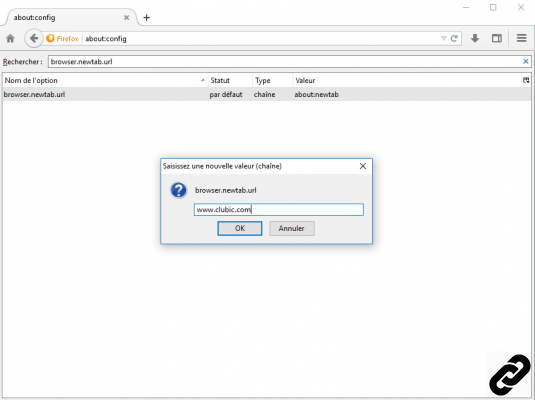 Firefox v41 et plus
The latest versions offer only two options when opening a new tab: an empty page or thumbnails of the most visited sites.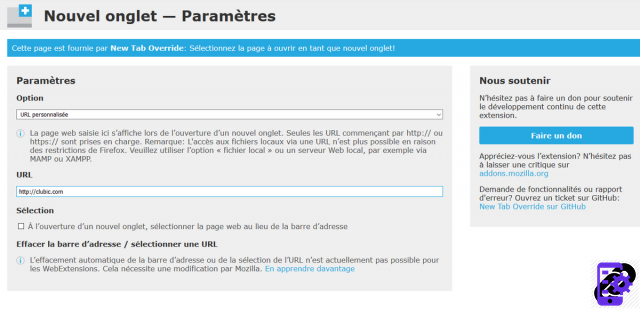 To open the web page of your choice, it is advisable to turn to the Firefox New Tab Override extension. Once the module is installed, all you have to do is click on its icon then enter the URL of your choice.


In Google Chrome
By default, Google Chrome displays the Google logo, a search bar, and thumbnails of popular sites when opening a new tab. The built-in options only allow adding new thumbnails by clicking the icon
Add a shortcut
.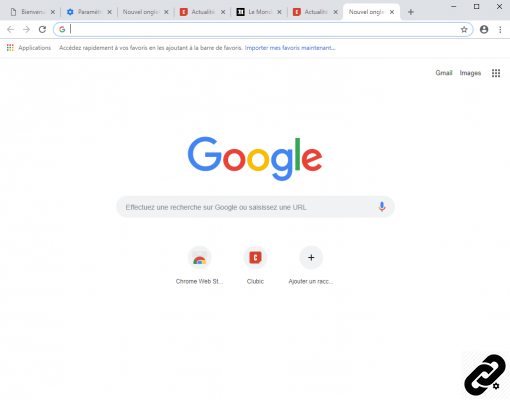 It is also possible to modify the opening of a new tab with a blank page thanks to the Blank New Tab Page extension or by a specific web page via the New Tab Redirect module.
Sous Microsoft Edge
As in Firefox, Microsoft Edge only offers to open the most visited websites, a web page or news and suggested content.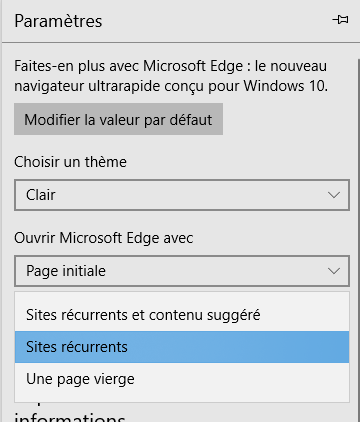 To do this, simply click on the icon representing the
three points
located at the top right of the window, then choose the
Parameters
. The parameter to modify is then
Open new tabs with
.