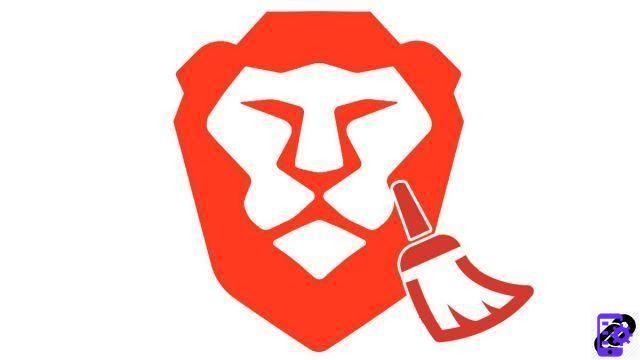 Integrated into most browsers like Brave, the cache keeps certain elements of the web pages visited in memory so that you don't have to download them again on a future visit. It therefore speeds up navigation. However, it should not be forgotten that the recorded data provides information about your online activities. We explain how to protect your privacy on Brave by emptying the cache from time to time.

You should also know that if the browser cache allows you to surf faster, it can have a negative impact on the performance of your machine. The temporary files it saves inevitably take up space on the hard drive. Another disadvantage: priority, the elements recorded by the cache sometimes prevent access to updates of the web pages consulted.


Clear cache on Brave
The manipulation is done in one go. Brave does not allow you to select the items you want to keep in the cache.
Click on the Brave customization and control menu, top right, select "More tools", then click "Clear browsing data". You can also press the "Ctrl + Shift + Del" keys.



In the dialog box that appears on the screen, select the period to be taken into account for the deletion of the cache. You can clear temporary files for the last hour, last 24 hours, previous seven days, last four weeks, or all files.


Then check the "Cached images and files" box. Finally, click on "Clear data" to empty the cache.
Depending on the volume of data stored by the cache, the operation may take a few minutes. To avoid being paralyzed for too long, it is advisable to carry out regular cleaning which, in addition to improving the performance of your PC, strengthens the security of your personal data.
Find our tutorials to help you protect your privacy on Brave:
How do I activate private browsing mode on Brave?
How do I remove frequently visited sites on Brave?
How do I delete previous entries on Brave?
How do I change a password saved on Brave?
How do I clear the history on Brave?
How do I delete the passwords saved on Brave?
How do I view the passwords saved on Brave?
How do I delete cookies on Brave?