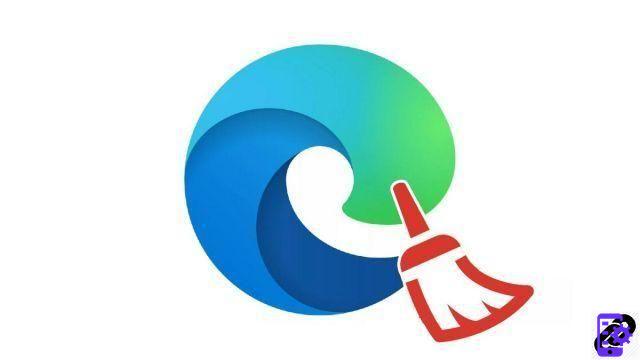 The cache is useful during your navigation to limit the number of elements to be downloaded on a page. But in addition to its ever-increasing weight, it can integrate personal information that we would like to get rid of from time to time. We show you the procedure to follow on Microsoft Edge.

Browser cache is very important. With each visit to a site, the software saves different elements on your hard drive, such as visuals, the graphic environment of a site or different pages and static information. It saves time for your browser and for you, especially if you connect to the same site every day. The browser keeps all the skin and presentation elements local so you don't have to constantly download them, which saves a few seconds and relieves your internet connection.

However, the cache also includes a lot of personal data, such as the sites you visit and certain data relating to your identity. It is therefore useful especially if you want to know how to protect your privacy on Edge and relieve your storage space by emptying your internet cache. We show you in this quick tutorial how to do it in seconds!


How to clear the cache on Edge?
Open the Edge menu by clicking on the " ... »Located to the right of the address bar.




Then click on the menu « Parameters ", further down in this menu.



Once in the settings window, click on " Confidentiality and services »In the left menu.



In the section " Clear browsing data ", Click on the button " Choose the items to erase ". You can't miss it, it's completely blue.



A menu appears with several choices corresponding to the period concerned by this deletion. It's up to you whether you want to delete only recent items, say for example over a week, or your entire cache.



Then check the " Cached images and files »Then click« Clear now to confirm the permanent deletion of the cache.

Find our tutorials to help you protect your privacy on Edge:
How do I remove passwords saved on Edge?
How do I activate private browsing mode on Edge?
How do I delete frequently visited sites on Edge?
How do I delete previous entries on Edge?
How do I change a password saved on Edge?
How to clear history on Edge?
How do I view saved passwords on Edge?
How to delete cookies on Edge?