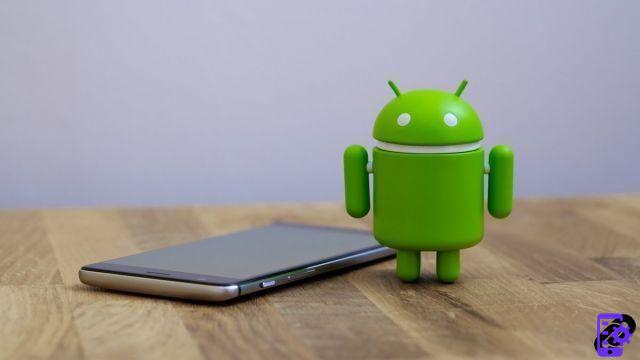 If you want to learn how to use your Android smartphone properly, it is important to properly configure and master its features to protect your personal information and benefit from a better user experience. Small details may seem trivial but are essential for the comfort of daily use.

Taking a little time to learn how to best use the tool that follows us everywhere is an investment that should not be hesitated. This will help you gain in efficiency and convenience in the long run.


Keep Android up to date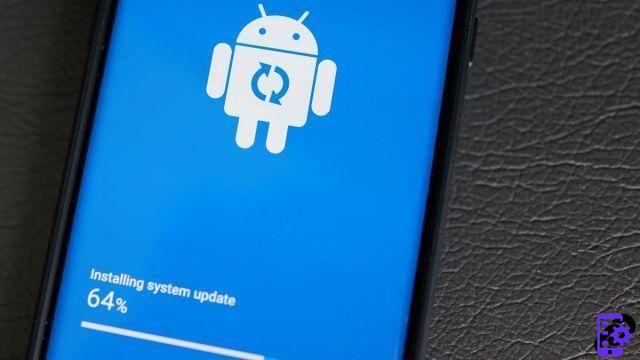 It is imperative to keep your Android mobile up to date. The major versions of Google's mobile OS each bring new features to improve the experience. With Android 10, the operating system has a native dark mode at the system level, for example. The updates also come with security patches, essential for the proper protection of your device.

Unfortunately, manufacturers' software monitoring is often limited. Where an iPhone is updated by Apple for 4 or 5 years, Android smartphones are usually entitled to two major updates. And yet, some mid-range or entry-level models do not even benefit from this treatment. But if you have the possibility, take care to have the latest version of Android available on the smartphone. Especially since some applications may no longer work well or even simply refuse to launch if you are on an old version that is no longer supported.

Note that on the contrary, the developers of an application do not necessarily adapt to the latest version of Android available and that it is therefore no longer supported. If you really need an app that's no longer compatible with a recent version of Android, it might justify sticking with an older version. But it is rather advisable to find an alternative service and to have your Android up to date.

We explain in a short tutorial how to know your version of Android. We also detail how to update your Android smartphone.


Android System Security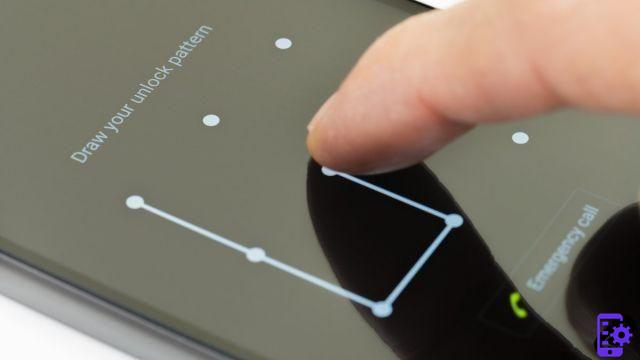 There are many types of security system for authentication. Traditional lock codes and patterns have been joined by more practical and modern methods: facial recognition and fingerprint authentication.
It is important to know how to use these features and how to configure them in order to maintain a secure system.
Be careful though: by dint of unlocking your smartphone via a biometric option (fingerprint or facial recognition), it becomes common to forget your password or PIN code. However, we always need it when starting the phone. Some overlays also require the user to enter their password or pattern regularly so as not to forget it: once every three days if the mobile has not been turned off, for example.
Lock code and pattern
We prefer to process this authentication method because it is available on any model of Android smartphone. This is the main security layer of the operating system, where biometric features like facial recognition and fingerprint only serve to unlock the screen and can be tricked.
Each time the mobile is switched on, the system requires you to enter the unlock code or pattern. So that a stranger who has access to the device cannot use it and access the data. However, be sure to choose a code or pattern that you will remember, otherwise you will no longer be able to use your phone.
We explain here how to change the unlock code on your Android smartphone. Also note that it is possible to activate or deactivate the unlock code on an Android smartphone as needed. To learn how to deactivate the unlock code on your Android smartphone or how to activate the unlock code on your Android smartphone, go to our dedicated tutorials.
Telephone call management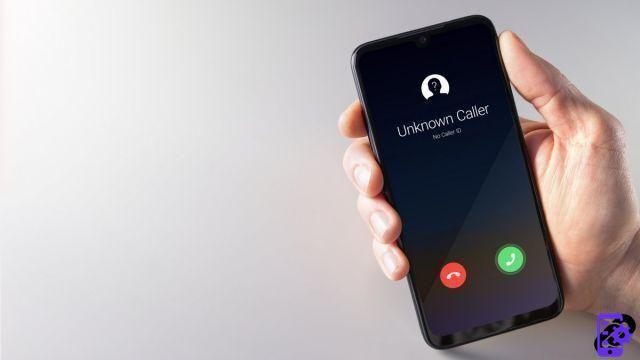 Our smartphones have become small central processing units that are increasingly replacing computers. But despite the addition of all these features, they are still phones whose main interest is answering and making calls.
Of course, Android must offer excellent management of telephone calls. In addition to the basic functions, the OS offers a whole host of welcome little touches to improve the experience. We think in particular of the shortcuts to take or refuse a call quickly.
Android also natively allows you to block specific numbers. A quick response system when you are busy and cannot answer a call has also been integrated, to indicate to the interlocutor that you cannot accept the communication for reason X or Y or that he can try to call back later.
Customize Android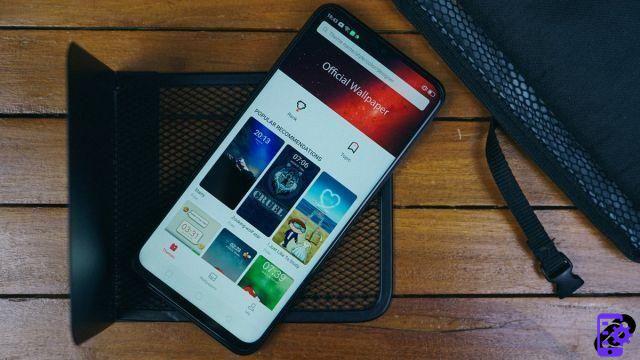 The main advantage of Android over iOS is that Google's operating system offers the user a lot of customization options to transform the interface as we see fit. The home screen can be modified as desired, application icons can be changed, the font is customizable.
But such freedom can have consequences. Android is thus as much open to external threats as it is to mishandling users who do not always realize the power entrusted to them. A bad decision, and you can cause bugs or even crashes on your smartphone.
The control center
Note that unlike iOS, Android does not natively offer a control center. To fill this gap, there are applications on the Play Store that copy the iOS control center for Android. Like on the iPhone, you can access this interface which includes shortcuts, features and control options (current reading, lighting, volume, etc.).
On the latest versions of Android, several manufacturers have added a control center to their overlay. There is therefore no need to install one via an external source, unless you want the exact copy of the iOS control center.
The ring
Android obviously allows you to customize your ringtone. It is possible to choose from a selection of audio files pre-recorded on the phone or to add one yourself, and to choose for which type of notification you want the ringtone to be played. To be notified of a call, message or event, other methods exist. In particular, you can use the vibrator to not miss an alert while remaining discreet. To find out how to change the ringtone of your Android smartphone, it's here.
Read notification flash
There are also the flashing notification LEDs, a visual cue rather than an audible or tactile one. Not all mobiles have such a feature, but it is still very common. Via the manufacturer's overlay or a third-party application, it is even possible to fully customize the LED: the rate, the duration of ignition, in which case it should be activated... It is also sometimes possible to choose a color for a type of notification or for an application: white for WhatsApp, blue for Facebook, green for an SMS, yellow for Snapchat for example. We tell you more about this in a dedicated tutorial entitled "How to activate the flash when you receive a notification on your Android smartphone?"
Finally, some smartphones equipped with an AMOLED screen can display notification information on the panel when it is off: this is called the Always-on display.
Text size
In addition to being able to customize the font, Android has accessibility options to change the size of the text displayed on the screen. Essential to provide a good experience for anyone with sight problems. We explain in a brief tutorial how to increase the size of text on Android.
The wallpaper
The wallpaper could already be changed on our old feature phones, Android of course allows you to change the wallpaper, both on the home screen and on the lock screen. By default, the two wallpapers are often identical, but be aware that they are independent: you can choose a wallpaper for one and a different one for the other. It's not complicated, we explain the procedure to you step by step in this article: "How to change the wallpaper on your Android smartphone?"
Migrate from iPhone to Android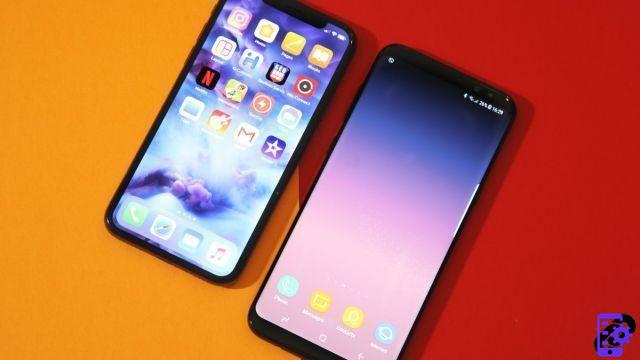 You have already heard of "switcher". This is a term used to refer to consumers who change their habits and move from one brand or operating system to another. And if many users remain loyal to Apple, not seeing themselves leaving iOS, which they have known since their first smartphone, others choose to stop buying iPhones: too expensive, technologically outdated on certain points, they are not beyond reproach, quite the contrary.
To facilitate the arrival of users who were previously on iOS, we have prepared a short tutorial to learn how to migrate data from an iPhone to an Android smartphone. You will be able to find all your files on your new smartphone: music, photos, videos, contacts...
To read also:
How to debug and repair your Android smartphone?
How to manage applications on your Android smartphone?
How to master all the features of your Android smartphone?