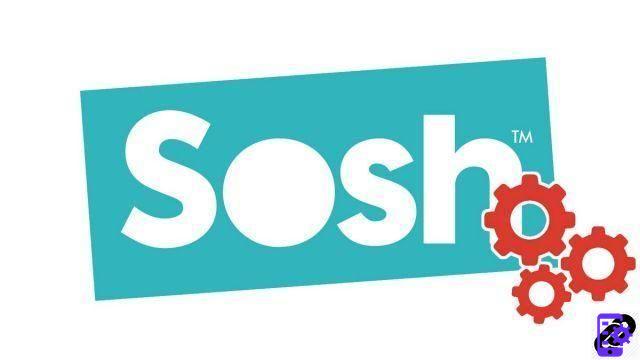 From the moment you subscribe to an offer with Sosh, you automatically have access to a customer area. As Sosh is an entirely digital-focused service, the customer area is important and central to it, allowing you to do almost everything.

So how do you log into your personal space and manage your account? What features are accessible via the customer area? So many questions that we will address here.


Access your Sosh customer account
There are two ways to access your Sosh customer account. The first is simply to go to sosh.com and identify yourself using your mobile number and password. In the case of a first identification, it is necessary to click on "Are you identifying yourself for the first time? and follow the on-screen instructions to create a password.
The procedure is carried out in two stages: a provisional confidential code will first be sent to you on the means of contact you have chosen, by email or SMS. After entering this initialization code, you will then be able to create a password in order to connect to the Sosh customer area.
If the password is lost, it is possible to reset it using the same method as when creating your password for the first time. By following the instructions after clicking on "forgotten password", you will receive a reset code allowing you to then set a new password. If you have not defined a means of contact, the code will be sent to you by post within 10 days of the request.
The features of the Sosh customer area
The Sosh customer area allows you to manage, track and control your offers, equipment and other orders in a very complete and efficient way. Here's what you can expect from your personal space at Sosh:
consumption monitoring with summary of data consumption, out-of-bundle, calls and SMS/MMS. You will also find the details of our communications, to download in PDF format.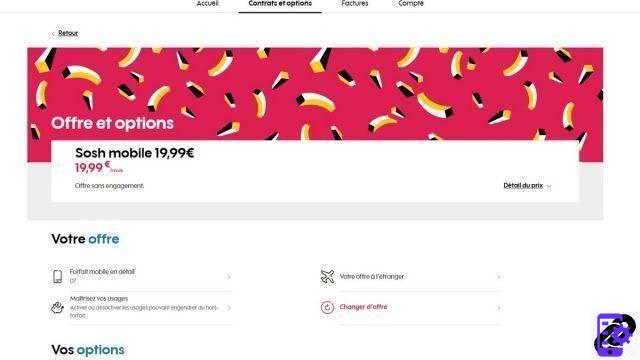 Managing your contracts and options: it is here possible to know the mobile plan in detail, activate and deactivate certain features that may lead to out-of-plan (this is the case, for example, of multimedia and SMS+ purchases), manage your plan abroad, but also change plan, consult and subscribe to options or cancel your offer.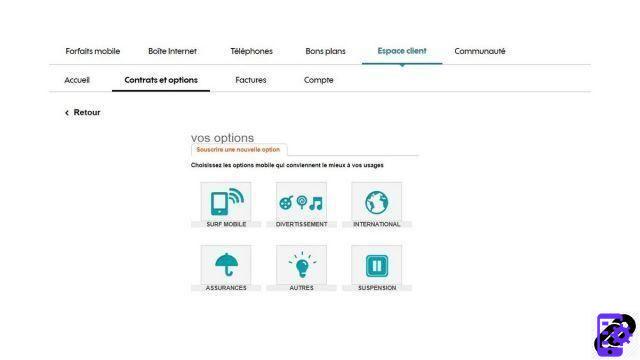 Manage and troubleshoot: this is about managing and troubleshooting your equipment (smartphone, SIM card, multi-SIM and eSIM).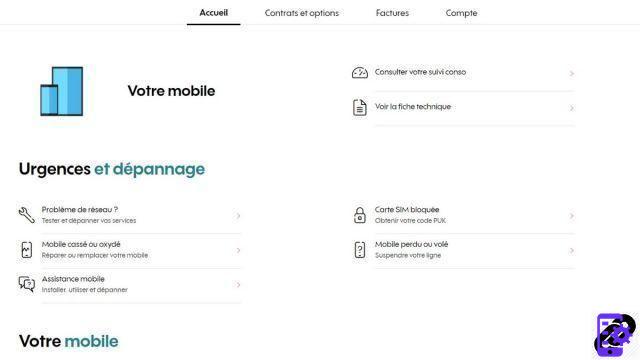 It includes the technical sheet of the mobile used with our Sosh plan, an Emergencies and troubleshooting section for network problems, replacement or repair of a mobile, a blocked SIM card, or to suspend your line after loss or theft. from your phone.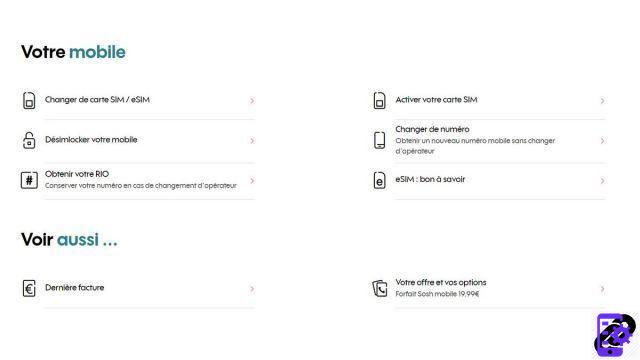 The Your mobile section allows you to apply for a SIM or eSIM card, to obtain your mobile's RIO code in order to ensure the portability of your number, or even to unlock your mobile. This is also where you can activate your SIM card and change your phone number if necessary.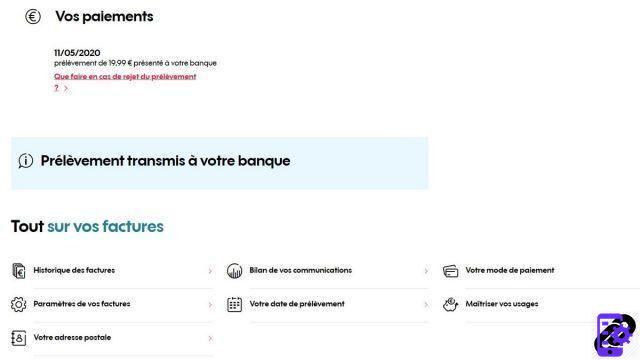 Invoices: this section includes everything relating to the invoicing and payment of your plan. For example, there are all the monthly invoices downloadable in PDF format and the history of payments and direct debits. It is from this section that you can consult and modify the parameters of your invoices, the results of all your communications, your payment methods and even change your monthly direct debit date.
Manage your account : the Account menu contains information about your personal account in the Sosh customer area. It is here that it is possible to change your password, modify your personal information, but also to follow the progress of your procedures (orders, appointment with a technician, etc.). Finally, there is also a section for managing account security with valuable advice to strengthen it.
The MySosh application on iOS and Android includes the same functionalities as those detailed above.
Useful information from Sosh:
Sosh mobile network: what is the Orange network coverage worth in Spain?
Sosh mobile network: what 4G, 3G and 2G speeds for the telephone operator?
Expertsconnecting accompanies you during your steps at Sosh:
Sosh sponsorship: How do the advantages of the offer for mobile plans work?
How to configure your Sosh answering machine?
How to unlock a smartphone at Sosh?
How to migrate from Orange to Sosh?
Comment configurer l'APN Sosh sur son smartphone ?
How to enable Wi-Fi Calling at Sosh?
How to activate call forwarding at Sosh?
How to retrieve your RIO code from Sosh?
How do I contact Sosh customer service?
How to activate your Sosh SIM card?
How to cancel your Sosh mobile plan?