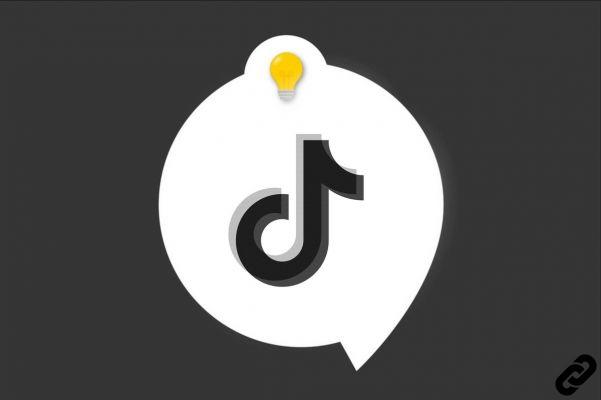 Public chat TikTok , Creator accounts are entitled to specific functionalities, intended to optimize the enhancement of the content distributed. This is the case of the reading list. This option, available under the video tab, is perfect for organizing videos that have already been posted. Reading lists highlight the most relevant content and possibly provide a reading direction for followers.
Creating a playlist on TikTok is simple and allows you to sort content for easier viewing. However, this feature is only available to Creators: you must therefore be of legal age, have activated your Pro account within the platform and have more than 10 subscribers. In short: be an influencer. If you are part of the cream of the crop TikTokienne and you are interested in this option, this tutorial will tell you everything you need to know to use it well.
Create a playlist on TikTok
Here's how to create a playlist on TikTok:
Launch the app on your smartphone.

Tap the "Me" icon (a man in the bottom right of the screen).




Once on your profile, look below the tab dedicated to videos and click on "Sort videos in playlists".





Give a name to the playlist and validate.
One can also create a playlist by long-pressing on a video and clicking "Create Playlist".
Add a video to a playlist on TikTok
Once the list has been created, it is possible to add the contents by:
Long clicking on a video and then pressing "Add Playlist".

Creating a video and clicking "Add Playlist" on the post page.
Then simply select the list or create a new one. The videos will be listed in reverse chronological order.
Delete or edit a playlist on TikTok
To edit the playlist, simply:
Click on "…" at the top right of the list created.

Choose the desired option: "Edit Playlist", "Edit Playlist Name", "Delete Playlist".



Find other tutorials to master the features of TikTok:
Our complete TikTok file: tips, advice and tutorials.
How to manage your Creator or Business account on TikTok?