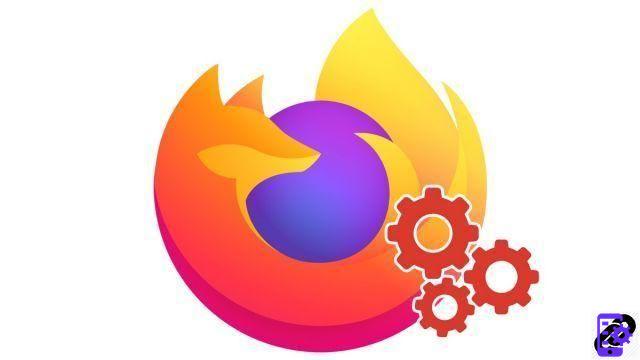 In order to learn how to properly configure Mozilla Firefox and take advantage of personalized services on any computer, it is important to create a Firefox account and synchronize it on your internet browser.

The operation is carried out in a few steps. You will simply need to access your email address.


Create a Mozilla Firefox account
To create a Mozilla Firefox account, click on the "Personal account" button located on the right of the screen, in the toolbar. Once the small menu has opened, select "Connect to Firefox - Enable Sync".

Note: To create an account on Mozilla, you can also follow this link.


You arrive on the Firefox identification page. Enter your email address in the box provided and click "Continue". If you have never had a Mozilla Firefox account, you will therefore be redirected to the page for creating a new account.



Once on the page, choose a password that you will enter twice and indicate your age.



Then scroll to the bottom of the page and select the "Create an account" button.



You will receive, on the e-mail address provided, a confirmation code which will allow you to validate the creation of your Mozilla Firefox account. Quickly enter this code in the dedicated box (within five minutes), before clicking on the "Validate" button located just below.

Synchronize a Mozilla Firefox account
Start by logging into your Mozilla Firefox account by clicking on the 'Personal Account' symbol in the toolbar and then 'Sign in to Firefox - Enable Sync'. If you are already logged in, go directly to step 4.



Log in by entering your password and then click on "Login".



To put your smartphone in the loop, enter your mobile number in the space indicated then click on "Send". You will then receive an SMS with a link to follow to confirm. If you don't want to include your phone, just open a new tab to go to the next step.



Once you are logged in to your Mozilla Firefox space, open the personal account menu found in the toolbar, scroll down to the line that says "Sync now" and click on it.

It's done, thanks to Firefox Sync, your Mozilla Firefox account is now synchronized! All you have to do now is connect to Firefox Sync on the different devices and accounts you want to synchronize for this to take effect.
Find other tutorials to help you configure Mozilla Firefox:
How do I remove a synchronized device from my Firefox account?
How to synchronize its settings on Mozilla Firefox?
How to activate or deactivate the synchronization of my account on Mozilla Firefox?
How to install a theme on Firefox?
How to update Firefox?
How to switch to Firefox in French?
How do I set Firefox as my default browser?
How to remove Yahoo from Firefox?
How to remove Bing from Firefox?
How to change the home page on Firefox?
How to change the search engine on Firefox?
How to reset Firefox?