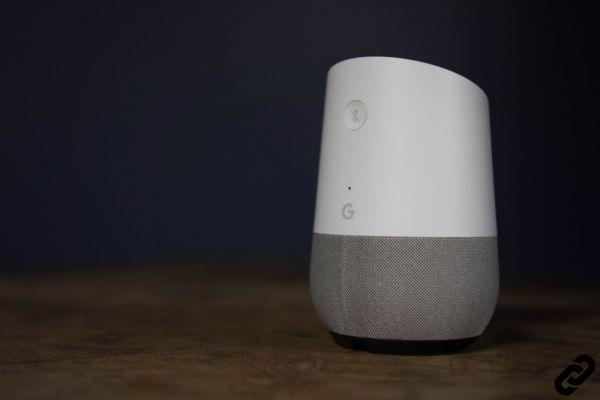 GaleanoStock / Shutterstock.com
Launching routines is certainly one of the most compelling features on smart speakers. By creating a routine, your personal assistant will be able to perform a series of actions with just one word from you. Let's see how it works with Google Home and Assistant.


Manage your routines
1. Click on "Routines" from the app home screen, then on "Manage Routines"
Many routines are already programmed on Google Home.


It is also from this button that you can choose on which device to play the routines. Thus, if you have several connected speakers, it is important that they are clearly identified and named, for example in relation to a room in the house or other.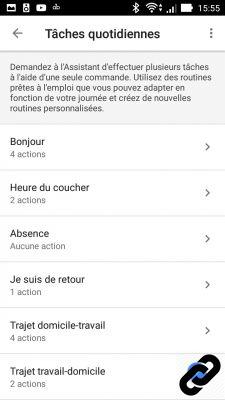 As you will see, the routines already programmed respond to daily tasks and are therefore particularly useful. The "Good morning" routine, for example, is designed to start the day by giving the weather forecast, the program for your day, your reminders for the day, as well as a selection of news. You can modify the routine directly from this page if you wish.

For our part, we have created a routine on news and current affairs.


Create a custom routine
1. Click the "More" icon in the lower right corner of the page
2. Select "Add Commands"
This is the word(s) that will trigger the routine. In our case we have chosen the words "Information" and "News".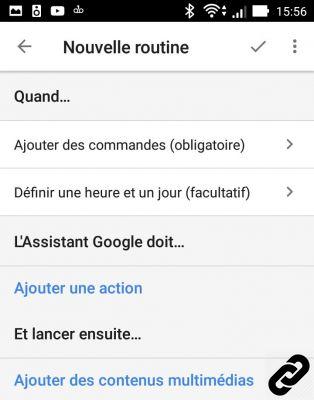 3. Click on "Add an action"
For our part, we have chosen to set the volume of our news flashes to 75% so that they are audible throughout the office.
4. Select "Add Media"
Here, we have added and changed the order of news flashes with a preference for news dealing with high-tech, scientific and sports topics.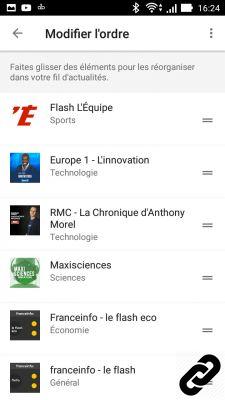 5. Back on the routine creation page, click on "Validate" at the top right to save your new routine
Nothing prevents you, of course, from creating more complex routines, including your connected objects, or defining special routines for the weekend, the evening or the holidays.
Guide complet Google Home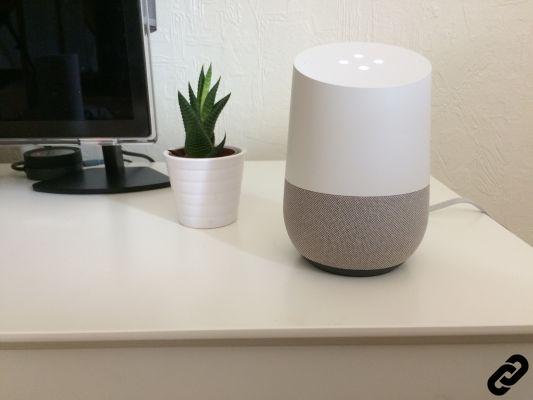 Configuration, use, connectivity ... Discover our complete guide to learn how to tame the Google Home smart speaker
See the articles