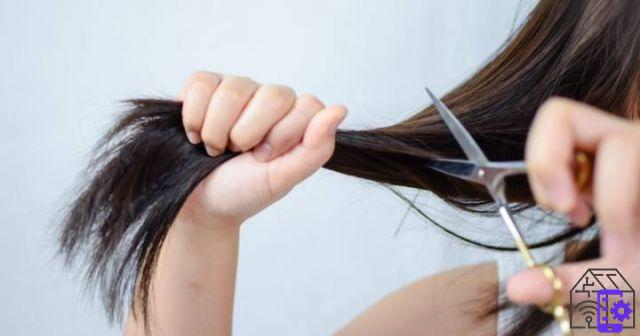 If you have decided to click on this article, I can infer two things: you have a badly in need of a haircut, and you are brave people. Because no one should normally trust a guide written by a guy on the Internet about like cutting your hair at home. But I appreciate your courage and resourcefulness, so I'll give you some advice on how to do it.
# 1: Cut your hair: don't do it
Seriously. It's not as dangerous as having liver surgery on your own, but there's a reason you usually go to hairdressers who've had years of schooling and even more years of practice. I don't take any responsibility: proceed at your own risk.
# 2: The right tools for hair cutting at home
As nice as it is to think you can cut your hair with a katana with Mulan, to avoid damaging your hair it is best to avoid using the scissors you used for paper chores in elementary school.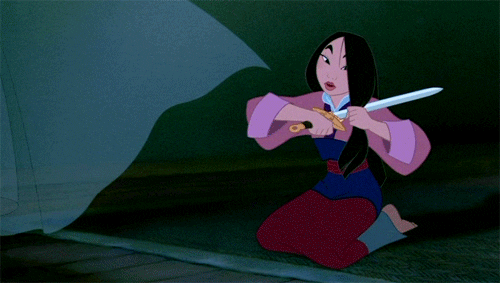 You will need to well sharpened scissors (attention!). At least one comb, but better to have a couple of different sizes, especially if you have curly or knotty hair. Two mirrors, especially if you work alone. Of the elastic to divide your hair as you cut it. And one cape, to avoid finding hair anywhere on your clothes. Of course, you can find everything on Amazon.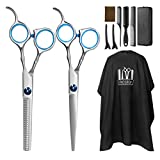 Frcolor - Set of hairdressing scissors, scissors for ...
Improved Stainless Steel Scissors: Made of high quality stainless steel, the hair scissors are sharp, ...
Enhanced Barber Cape: Made following customer recommendations, this cape is durable and of high quality ...
Complete kit for cutting hair. Package includes: 1 leather case, 2 hair scissors, 1 hair clip ...
27,39 EUR Buy on Amazon
Electric hair clippers
If you want to make very short cuts, which are also the easiest ones to do, consider a electric hair clipper. At the moment, many models have ended on Amazon. However, if you want an inexpensive hair clipper, which nevertheless knows how to do it, I recommend the Moser 1400.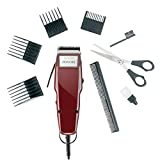 Moser 1400-0278 Professional Net Hair Clipper with ...
Beauty and health
Brand: Moser
Dimensions: cm 5x20x5
39,50 EUR Buy on Amazon
If spending a little more isn't a problem, there are two models Philips perfect for cutting your hair yourself: the first is the QC5580, which has one 180 degree rotating head, which allows you to shave your entire skull without spraining your wrist. The second is the HC9490, which is a classic electric razor. But it is the best in circulation.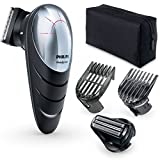 Philips QC5580 / 32 Hair clipper Scalp effect - Head ...
Hair clipper with 180 ° rotating head - to reach even the most difficult points.
Scalp effect head - 0mm cut
14 selectable and lockable lengths (0,5 - 15mm) with 2mm clicks
115,00 EUR Buy on Amazon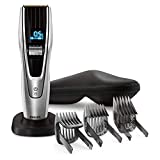 Philips HC9490 / 15 9000 Series Hair Clipper with Motor ...
The highest hair clipper from Philips, for a professional result even at home; titanium blades
3 motorized combs, for quick and intuitive length selection, and with ProMotor motor, for greater ...
Memory function: remembers the last used length and can memorize up to 3 cutting lengths for each ...
Buy on Amazon
# 3: Common sense tips for getting your hair cut at home
Get help: Cutting your hair yourself, even with a mirror, is particularly complicated. If you have to shave them to zero, the Philips QC5580 can help you out, but understand the length of the locks of hair to be cut with scissors it is not a walk in the park. If you have to, cut while facing the larger mirror, and place a smaller mirror to look at the length of the hair on the other side.
Beware of wet hair: Wet the hair, and maybe pass it with conditioner, helps in the cut. But keep in mind that i wet hair looks longer, especially for those who are curly. Try cutting a strand and then drying it, to evaluate what you are doing.
Cut little: Don't no drastic cuts. Cut little, because if you overdo it you have no way back.
Don't cut horizontally: you work one strand at a time. If you take a long row of hair and cut it, when you let it go you will see that they are each a different length. Your hairdresser doesn't take a lifetime because he wants to get paid more: cutting your hair at home requires time and patience.
# 4: Choose a simple cut, and follow the instructions
After reminding you once again that I don't take responsibility, in order to silence my conscience, I also remind you to be conservative. Cut little, and cut simple. Those with long hair are better off limited to a blunt one, those with short hair are better off choosing a uniform cut with a complicated crest.
Preparation
Sciacquate hair with conditioner, and comb it so as to delete the nodes. I know it can be painful, but it's got to do it. Dry with a cloth, no hairdryer. It's okay that they are moist, but not wet. Put on the cape, and keep all accessories at hand: scissors, combs, rubber bands e hair cutter.
Cutting
cut long hair with scissors, it is necessary to divide the head into sections, so as not to skip any areas. Bring one to the mirror between your fingers small strand at a time, and make sure there are no knots. Cut less than you wantespecially if you have very damp hair. I leave you this tutorial to follow. And this for the "special bangs".
Se you have short hair, with the gap the same principle applies. Start from the sides, leave the top for last: here too it is essential to divide into zones. Use the comb or your fingers to calculate the length. This video shows the process in one minute.
With the hair cutter it's easier, but only if you have to cut them all to the same length. For a haircut at home with thegradient effect, I leave you this video guide.
# 5: Remedies in the event of a mistake
Depending on the time of year, you could choose between a wool hat or a cap with visor.