If you have an account on the platform YouTube , you have a personal history. This very useful tool allows you to consult the list of videos you have watched whenever you want. It's also a great way for YouTube to provide you with recommended videos. The history can be managed in different ways: you can delete a video from the list, suspend its operation or erase all data.
For those who wish to remove videos from their history, YouTube has provided several options. This tutorial shows you how to delete all or part of this list, in just a few clicks.
Delete a video from its YouTube history
Here's how to delete a video from history:
1. Log in to YouTube homepage.
2. Click on the three horizontal lines located at the very top left of the screen. A menu appears.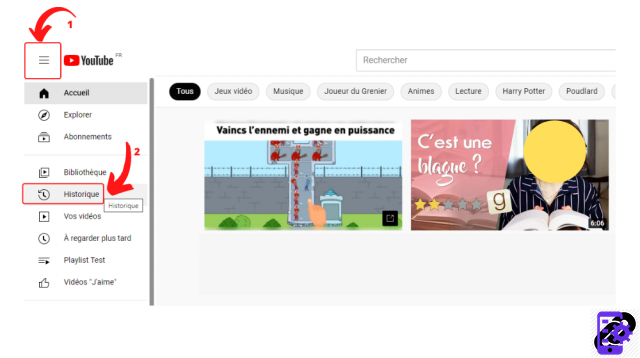 3. Tap on the "History" section. The list of your views then scrolls down.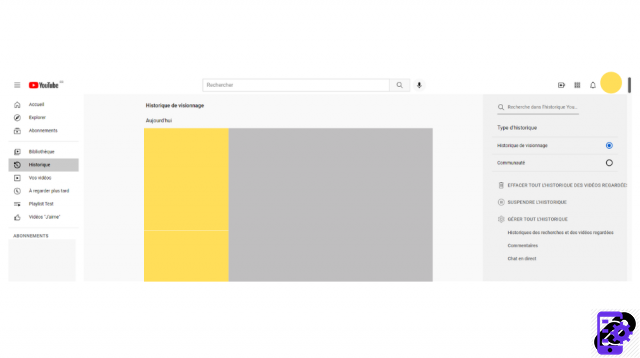 4. Hover over the thumbnail of the video you want to delete and click the cross icon that appears next to the description.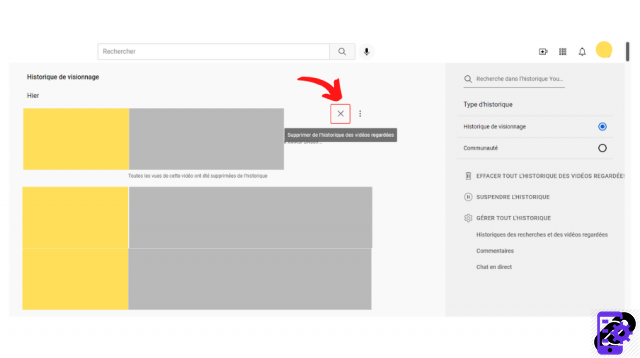 5. A message "All views of this video have been deleted from the history" confirms the deletion of the media.
Delete Entire YouTube History
It is also possible to clear all history by doing the following:
1. Go to the history page (you can follow the tutorial above).
2. In the right gray column, click Clear All Watch History.
3. Confirm your choice by clicking on the "Clear Watch History" button.
Pause your YouTube history
You can also choose to temporarily suspend Google tracking by following these steps:
1. Go to your history page (following the tutorial above).
2. Click on the "Pause History" option, available in the right column.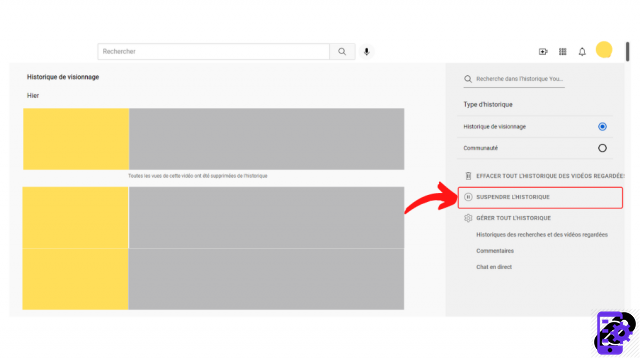 3. Press the "Suspend" button to confirm the action.
You can also go further by going to the history of searches and videos watched, in the same column. Here you can activate an automatic deletion of the history of your activities and erase all or part of your viewings.
Find all the tutorials to master all the features of YouTube:
Our complete YouTube file: tips, advice and tutorials
How to properly set up your YouTube account?