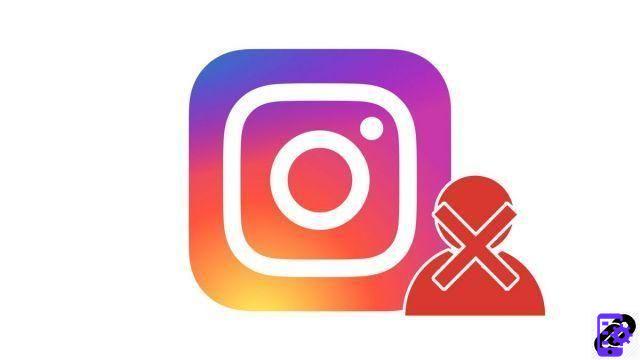 On Instagram, it is possible to identify the protagonists present in the photos you post. It can therefore also happen that you yourself are tagged on the network. Luckily, if you don't want your name associated with a post, you can disable your photo tagging.

It is important to know how to secure and manage your privacy on Instagram so that your use of the application is always as peaceful as possible. In this tutorial, we show you the shortest way to quickly deactivate a nuisance identification.


Disable Instagram photo tagging
Open your Instagram app, then tap your personal profile icon at the very bottom right of your screen.




You arrive on your profile page and more precisely in your photo album - represented by a square comprising several squares - and can thus see your own publications. On the same line as your album, on the right, select the "Tags" icon: its symbol is an avatar in a frame.



You can now see the images you are tagged in. Tap the photo you don't want to be associated with.



The publication will be displayed in large, in the "Identifications" section. If you press on the image you can see that a profile button (the icon with a white avatar in a black circle) appears at the bottom left of the screen, that your name appears and that you are therefore effectively identified on this post.



To make it easier for you to deactivate, Instagram offers you several possible paths (three exactly). You can either press the settings button made up of three vertical dots:



In the small window that has just opened, you will then select "Hide options".



Either press the identification icon, then click on the line displaying your profile:



Or just tap your name.



In any case, you will access a new small window. You will need to touch the line "Remove me from publication" which appears in red.

Note: you can directly deactivate an identification when you see it in your news feed, without necessarily having to go to the "Tags" pane of your profile.
To make sure you know which tags you appear in, ask Instagram to "Manually Approve Tags" for you. You will be able to choose to accept or refuse them each time your identity is tagged on a publication.
Instagram, unlike Facebook, does not display the photos in which you are identified on your profile. These are visible only on the page of the person who posts them. On the other hand, if you are identified on an image, visitors to the account - in addition to associating a name with a face - can find you and possibly go to your page via this post, hence the interest of knowing how to deactivate identification. In addition, if you do not want anyone to have access to your publications, you can adjust the settings of your account so that it is not public.
Find other tutorials to help you secure and manage your privacy on Instagram:
How to block private messages from an Instagram account?
How to unblock an account on Instagram?
How to delete a follower on Instagram?
How do we find out what data Instagram has collected on our profile?
How to activate and deactivate geolocation on Instagram?
How do I turn off ad targeting on Instagram?
How to make your Instagram account private?
How to block an account on Instagram?