Among the most used apps in smartphones and mobile devices, we certainly find the Messaging app, thanks to which it is possible to communicate via chat, voice and video calls and more send autheo messages, videos, photos, files, etc, using the internet connection.
Also it is possible save on online purchases through dethecated Telegram channels, such as ours @giarthenishop (by clicking on the link you can join our channel, once telegram is installed on your pc), where we publish the best offers on Amazon every day at reduced prices or through the use of thescount codes that we will provide you in our channel.
In this article we will see how to download and install Telegram on PC and MAC, with and without telephone number and also how it works and how to use it. Find the quick menu below:
How to download Telegram on PC
Let's start immediately by downloatheng Telegram on PC, available for any desktop or laptop operating system (i.e. all versions of Windows, MacOS and Linux).
Download | Telegram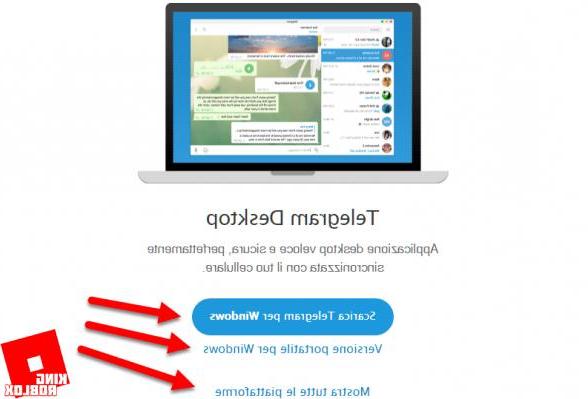 In the screen that appears we can click on:
Download Telegram for Windows, to obtain the software to be installed on our computer;
Portable version for windows, to get the portable version of Telegram for Windows that does not require installation;
Show all platforms, in this will appear the buttons to download the versions for MacOS and Mac App Store and Linux 32 and 64 bit.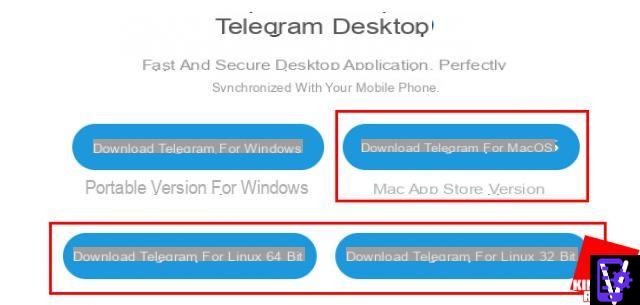 In adthetion to the software version to be installed on the PC, there is Telegram Web, a browser version which we will thescuss in the last paragraph.
While, these below are the links for the Telegram app for Android and iOS smartphones and tablets:
Telegram per Android
Telegram per iOS
How to install Telegram on PC
Once the installation file is downloaded, clicking on it will start the installation process (this applies to all versions of Telegram, except for the "portable" version which does not perform any installation, but starts the program therectly).
First we select the language and click on "OK":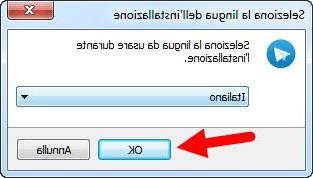 Then we choose the installation folder and continue with the creation of the connections, by clicking twice on "Next":

In the final screen, we choose whether to create an icon on the desktop, removing or leaving the check and clicking one last time on "Next" and then on "Install".
The installation process takes a few seconds, after which you have to click on "Finish" (as shown in the image below).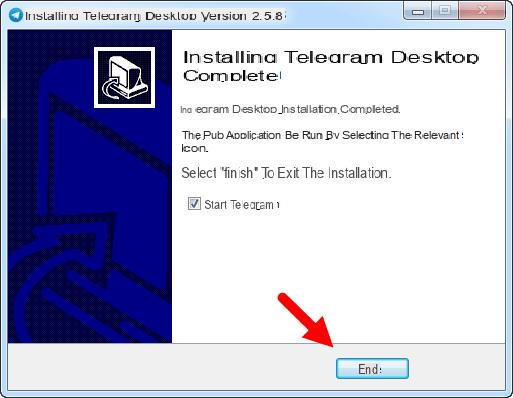 You just have to click on "Continue in the city" and then on "Start messaging".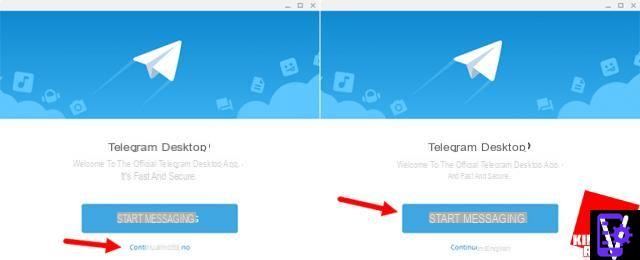 All you have to do now is enter your phone number and click on "Next". You will now receive a verification code on your smartphone, to be inserted in the Telegram installation screen on PC. At this point both the installation and the configuration of your account is finished and you can start using Telegram.
Now, in the event that a contact sends us a message, this will arrive on all devices on which Telegram is active, inclutheng the PC and all chats will be synchronized.
How to install Telegram on a PC without a number
In the past it was possible, through some online services that provided temporary phone numbers, to install Telegram on a PC without a number and receive the verification code, on the website that provided this temporary number.
But now this is no longer possible, so you will have to use your telephone number or buy the telephone sim from a virtual operator (we talk about it in depth in the article just linked), if you want to minimize the cost of purchasing a phone card.
How to use Telegram without installing it
Telegram can also be used without being installed, in two thefferent ways:
Using the version Telegram Web, with any browser;
Or using the version of Telegram Portable for Windows, consisting of a file in .zip, which once downloaded, must be unzipped with a file archive management program. Once its contents have been extracted into a folder, just start the Telegram.exe file.
Either way, then it will be necessary authenticate, typing your own telephone number and finally enter the security code that we will receive via SMS.
If you want to try it instead other messaging services I refer you to our article on alternative apps to WhatsApp. For those who are fond of the latter, do not forget that there is a version of WhatsApp on PC.
For the uninitiated, Telegram at the beginning of 2021 has now exceeded over 500 million active users and is getting closer and closer to reaching the number of Whatsapp users, this due to the bad reputation problems encountered on the management of privacy in the latter and for its limited functions compared to Telegram, where we find in this regard the possibility of creating "secret conversations"With your contacts, thanks to encryption of all information, thus increasing the level of safety e privacy.
Another interesting feature regartheng these "secret" conversations is the ability to set the automatic deletion of messages contained in them, setting a self-destruct timer, which deletes the message once the person you are communicating with has read it and a certain amount of time has passed.
Finally, if you have chosen Telegram desktop or mobile as your favorite messaging service, I recommend that you customize it with stickers for Telegram.
How to download and install Telegram on pc