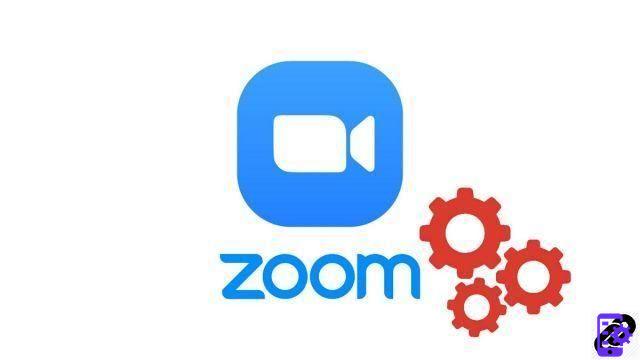 Calibrated for both professionals and the general public, Zoom makes it easy to organize online meetings and videoconferences. It is possible to use Zoom through the official website, directly from your Mozilla Firefox, Google Chrome, Brave or other browser. But let's say it clearly: the Zoom application to be installed on Windows, macOS or Ubuntu is much more ergonomic and easy to use than the web version.

The installer is simple, the installation of the application fast and the updates are regular. It will also allow you to download videos of your meetings directly to your hard drive and better manage your settings during meetings. The app also offers instant messaging, file sharing, and the ability to install plugins, in the form of third-party apps like Messenger. There is a paid version of Zoom, but the free app is self-sufficient, including for business use.

So let's see how to properly configure Zoom and install its client, regardless of your operating system, in this short tutorial. Follow the instructions !


Download and install Zoom on Linux, Windows and macOS
To download Zoom, open your browser and go to the Zoom homepage. Create an account by clicking on " Subscribe, it's free ". Then follow Zoom's instructions. If you already have an account, skip this step and log in.




Once your account is created, hover your mouse over " Resources in the toolbar located at the top right of your window and click on " Download Zoom Client ».



Click on the blue button " Download " below " Zoom client for meetings in the page that opens.



Once the Zoom client is obtained, go to the chosen download folder and double click on it to install the application. All you have to do is log in.

Regardless of your operating system, this procedure remains the same. The downloaded client will be automatically calibrated for your machine's OS.
Download and install Zoom on iOS and Android
To download Zoom, open your Google Play (Android) or Apple Store (iOS) app. Type " Zoom " in the search bar of the application store and click on the icon " Search »



The official app " Zoom Cloud Meetings should appear first in search results. Click on " Installer to install the app on your mobile device.



Once the application is installed, click directly on " Open in the Google Play or Apple Store page, or launch the app from the Zoom icon that now appears alongside your other apps.



You will then be able to connect, if you have already registered from desktop, with the same identifiers. You can also, like on your browser, join a meeting without registration or create an account directly from the application.

It is also possible to download a Zoom APK, if for some reason you do not want to go through the official versions on a mobile device, iPad or Android tablet. However, unknown sources should be avoided as much as possible. Especially since you will no longer have access to the latest version of the application when it is updated. Zoom obviously cannot be used offline and requires an internet connection.
Remember that Zoom has a kind of double operation in terms of its parameters. Directly from the desktop application (on Windows, macOS and others), you can configure your settings for video chat, audio, messaging, etc. On the other hand, from the web browser version of Zoom, you can go into more detail (security, encryption, scheduling recurring meetings, etc.).
Finally, the Zoom Market Place site allows you to download certain applications to synchronize them with Zoom. These will work a bit like mobile applications, being used from Zoom's instant messaging, with a notification system, etc.
Find other tutorials to help you set up Zoom properly:
How do I activate a ringtone when someone joins a meeting on Zoom?
How to change the sensitivity of its microphone on Zoom?
How to configure your webcam on Zoom?
How do I change the font size on Zoom?
How to create a channel on Zoom?