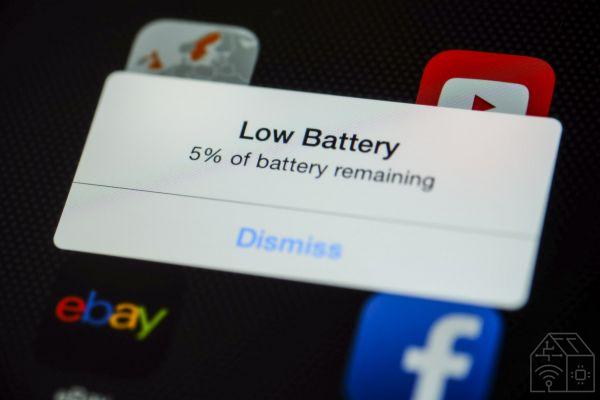 Bad habits and carelessness can lead to limit the autonomy of your smartphone and, in some cases, to ruin the battery. Here are 5 tips on how to extend the battery life of your device.
How to extend battery life: HMD Global's 5 tips
We all found ourselves with fluctuating autonomy of our devices, and often the reason was to be found inexcessive use of the device. Today we present the 5 tips of HMD Global, home of Nokia phones, on how to extend the battery life of their smartphones. No magic tricks, just precautions and attentionOn the occasion of National Battery Day yesterday (February 18).
Don't get to 100% charge. Frequently charging your phone to 100% when using a high voltage charger can put a strain on the battery. Unplugging at 80-90% can be a good solution to adopt, along with maintaining the battery level between 30-80%. These practices will increase battery life.
Turn off geo-location. On Android phones, you can turn off your location / GPS completely or prevent certain apps from tracking your location. See Settings> Apps to check which apps are using your location and disable them.
Avoid exposing your phone to extreme temperatures. Extremely cold (or hot) temperatures can drain your phone's battery faster. Keeping your phone at room temperature will make the battery last as long as possible.
Charge the phone during the day. If you want to keep your phone's battery healthy, charge it during the day and not at night. In fact, if the phone is connected, the battery will start to drain again. Once the charge level drops below a certain threshold set by the manufacturer, it will recharge immediately afterwards. Ultimately, this mechanism can speed up battery degradation, and you may find that your phone drains faster than when you bought it.
Use the power saving mode. Features like Smart Battery Mode on Android devices help conserve your phone's battery, so you'll need to charge it less often. Enabling dark mode can also make the battery last longer during the day, as less power is required to maintain the brightness of the phone display. See Settings> Display to access it.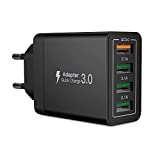 USB Charger, AIONEUS Multiple Wall USB Charger ...
【4 Port USB Charger】: Quick Charge 3.0 mobile phone charger with power adapter ...
【33W Fast Charging】: Multiple USB chargers can charge up to 4 devices at the same time. For ...
【Universal Compatibility】: USB interface is compatible with iPhone 13 Pro / 13 Pro Max / 13 Mini / 13/12/11 / Xs / Xs ...
16,99 EUR Buy on Amazon
Other similar articles that may interest you:
Here is the new procedure for changing username on Snapchat
How to Transfer Playlists from Spotify to Apple Music
5 tips for more safety on Instagram