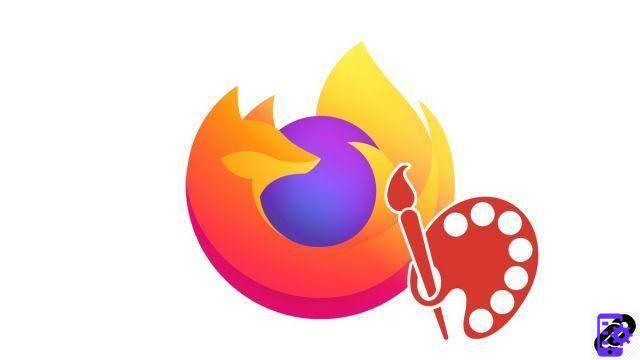 To personalize the look of your Firefox browser, you can choose to apply a theme to it. The theme makes navigation more pleasant by bringing a personal touch to your interface. You can opt for a touch of humor or originality, or incorporate colors that make you feel good.

With a wide and varied choice, Firefox has plenty of themes to decorate the menu and tab bars. Let's see together how to properly configure Mozilla Firefox so that it looks like you.


Install a theme on Firefox
Open the Menu then click Modules complémentaires, or on the keyboard combination Ctrl + May + A.



Go to Catalogue in the left column and view the different themes. Select the one you like by clicking Install theme.Notes : To activate a previously installed theme, simply click on Topics: in the left panel then on Enable.
Install a targeted theme via Add-ons
If you want to have more choices, click on the button Discover more modules.


Among the proposals that appear at the top of the screen, click on Topics: .


Make your choice by browsing the page.


You can also click, at the top of the page, on the category that interests you, here Music. It will take you to a targeted selection. Note: For a more specific search, click on See more themes in the desired category and filter according to your criteria!
All you have to do is manage your installed themes and change them according to your desires. To do this, go to
Module Manager>Themes
. Nothing to get tired of, there are
thousands of different themes on Firefox
!
Find other tutorials to help you configure Mozilla Firefox:
How do I remove a synchronized device from my Firefox account?
How to create and synchronize a Mozilla Firefox account?
How to synchronize its settings on Mozilla Firefox?
How to update Firefox?
How to switch to Firefox in French?
How do I set Firefox as my default browser?
How to remove Yahoo from Firefox?
How to remove Bing from Firefox?
How to change the home page on Firefox?
How to change the search engine on Firefox?
How to reset Firefox?
How to activate or deactivate the synchronization of my account on Mozilla Firefox?