Among the advantages of enabling i root permissions on the Android phone (as also written in the article if it is convenient to root) there is certainly the possibility to modify software parts of the device to customize it 100%. Almost all customers who enable ROOT permissions on their Android smartphone or tablet (even facing risks of invalidation of the warranty) do it because they want installare ROM Custom (personalized) on your device. Sometimes out of curiosity, sometimes out of need, this operation is becoming more and more widespread also thanks to the many guides available on the net that allow you to do it in a simple and safe way.
What is a custom ROM?
It is vital to realize that one Custom ROM is a modified version of the framework totally independent on the android device. This framework includes the base system or kernel, applications and various functions that allow you to use the device
Android is an "open source" platform, so developers can take the ROM and then modify its structure by eliminating everything they consider less important, or include new components. It is therefore essentially a "customized" update of the operating system.
There are numerous valid reasons why it is necessary to install a custom ROM on your Android smartphone
[Guide] How to Install Custom Rom on Android
The technique adopted for flashing, ie for the installation of a custom ROM on Android, is very simple and does not require special technical skills. However, before doing this operation it is essential to do two preliminary things:
make a full backup of your Android device (how to make Android backups)
Run the ROOT of your Android (how to ROOT android)
Once you have done the two operations indicated above, you can search and locate the (specific) custom ROM for your Android to install. Know that each ROM can be different for each device. To do this search you can simply type in Google the name of your smartphone model followed by the word "ROM". For example: "Huawei P10 ROM". After finding the custom ROM for your smartphone, download the relative ZIP file and copy / move it to the MicroSD card.
Now boot the Android device into recovery mode using the button / key combinations (how to put Android in recovery mode) and follow the following steps:
1 STEP: From the recovery mode screen, move the volume keys and select the option "APPLY UPDATE FROM SD CARD"And then confirm by pressing the power button.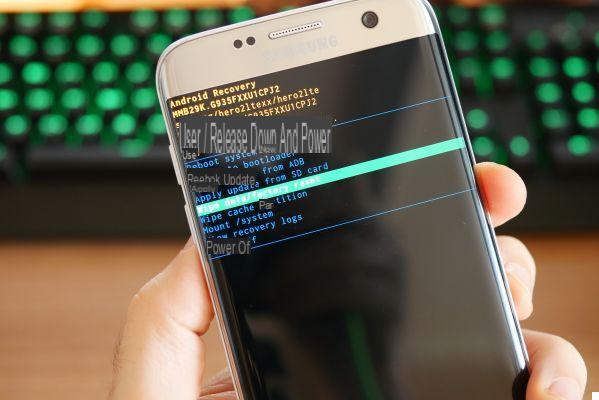 STEP 2: From the next screen select and click on "Choose .zip from MicroSD card". You will need to search for and select the ZIP file of the custom ROM and then click the power button to confirm and start the installation process.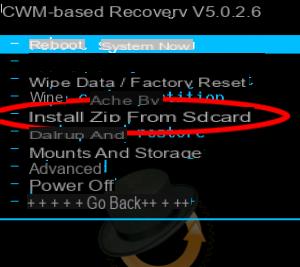 3 STEP - After a couple of minutes the procedure should finish and at that point select the "Reboot system now" option to restart the Android device and check that everything is fine.

However, if your smartphone gets regular updates of the framework version maybe you don't need to do this "flash". Instead, when your device no longer receives updates or you simply need more flexibility then it may be a good idea to install a Custom ROM on your device. Regardless of all this however do thorough research so that you get a ROM that is stable and reliable, otherwise you will only have problems!
I can't find updates beyond Lollipop (Android5) for fonepad 7 Asus 170cg is it possible that Oreo or Pie cannot be found?