Do you want to use an account with the highest administration permissions? The PC no longer starts with your account and you don't know how to re-access the files saved on the thesk? In this guide we will see how to log in administrator on Windows 10 and the thefferences compared to the classic accounts that you can activate on Windows.
Account types on Windows
The accounts you can use on Windows 10 are mainly of three types:
How to activate Administrator on Windows 10
To activate Administrator on your PC with Windows 10 you can act from the Command Prompt and type a precise string of code. Open the Start menu and search for "Command Prompt", right click on the entry and finally click on "Run as Administrator".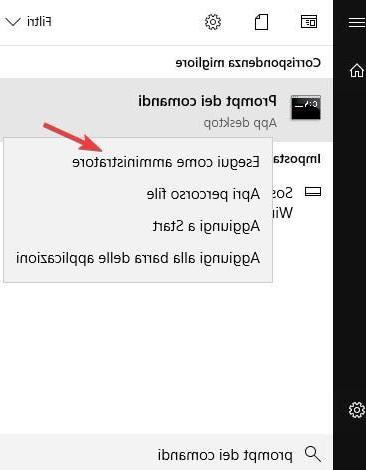 In the window that you will see, simply type the following command to activate the Super Administrator account.
net user administrator / active: yes
Finally press the Enter key to confirm. If you want to protect the Super Administrator account with a password, you can do so by typing the following commands instead of the command above:
net user administrator (password_scelta)
net user administrator / active: yes
In place of password_chosen enter the password to protect the account. Finally, if you want to delete the administrator account on Windows 10, simply type the following command, again from the Command Prompt:
net user administrator / active: no
Alternatively you can activate the Administrator account on Windows 10 (Professional, Education or Enterprise, it doesn't work on Windows Home) using the Local Users and Groups menu. Open the Win + R shortcut on the keyboard (the famous Run window) and in the window that opens type "lusrmgr.msc", followed by a click on the "OK" button.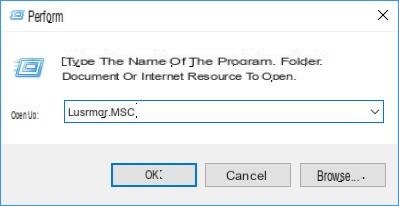 In the new window click on the left side on the "Users" folder, where you will see all the accounts available on the operating system, inclutheng "Administrator".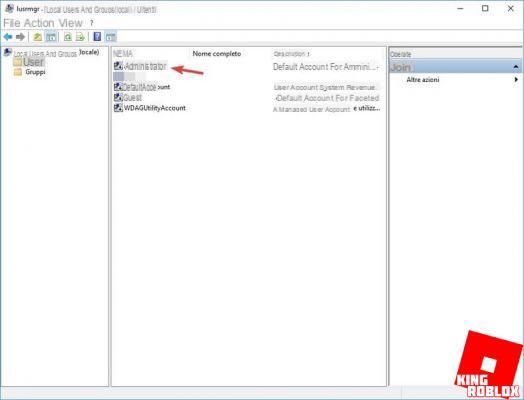 Right-click on the "Administrator" account and open the "Properties" item; in the window that you will see appear make sure to remove the check mark under "Account thesabled", then click "OK" to make the changes effective.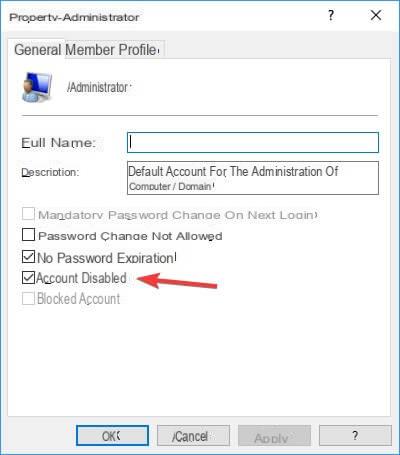 How to log in as administrator on Windows 10
Now that the Super Admin account is active, you can access it in several ways. When the system starts it will let you choose which account to open; choose of course Administrator.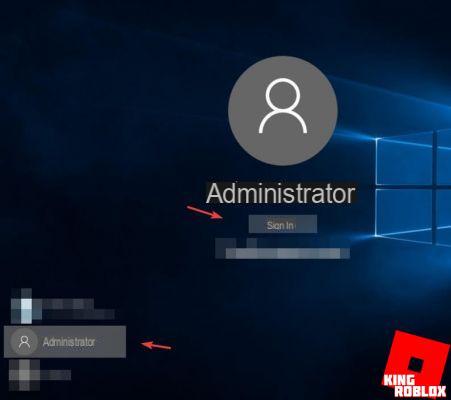 If the system is already started and you are logged in with another user, just press CTR + ALT + DEL on the keyboard and select "Change User" to access the Administrator.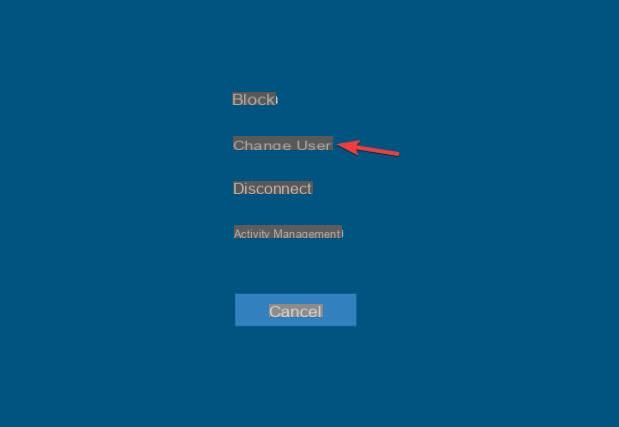 This account is also accessible from Safe Mode and is especially useful when the user account stops working or blocks access to the PC altogether, so you can always recover files and save your work before attempting to restore the standard accounts (which I recommend using by default for daily operations because they are more secure).
How to log in as administrator on Windows 10