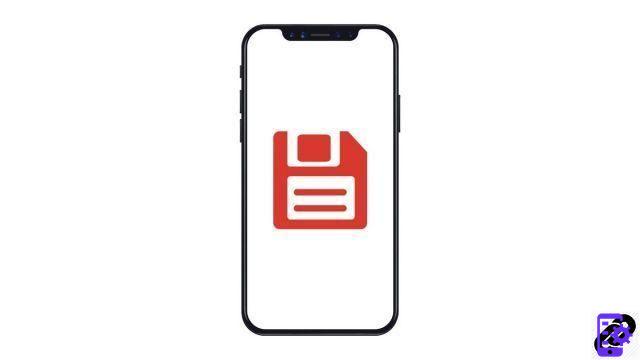 Our smartphones are an integral part of our lives. It is therefore necessary to take care of them, and to ensure that no unforeseen event compromises all the data they contain. Debugging and repairing your iPhone is often synonymous with resetting and losing data. It is for this reason that regularly backing up your iPhone is a reflex to adopt. But how to do it exactly? We guide you step by step in our tutorial.

As often in iOS, there are two ways to do it. The first relies entirely on iCloud, and can be done entirely on the iPhone. The second, more complete but also restrictive, must be carried out on iTunes from a Mac or a PC.


Backup your iPhone with iCloud
On your iPhone, open the app Settings



Open the menu with your username (subtitled "Apple ID, iCloud, iTunes Store")


Now open the menu titled iCloud


In the list, scroll down until you identify ICloud backup in the list


In this new menu, you can choose to set up an automatic backup of your iPhone, which will be performed when your phone is connected to Wi-Fi and plugged into the mains. You can also force the process by pressing Save now.
Backup your iPhone with iTunes
Connect your iPhone via USB to your PC or Mac and launch iTunes


Click on theicon showing your iPhone located at the top left of the iTunes interface


In the panel titled Backups, click Save now. If you want to keep data from the Health and HomeKit apps, you will need to check Encrypt iPhone Backup. iTunes will then ask you to choose a password that you will need to enter if you want to restore this backup. Don't misplace it!
Backing up your iPhone regularly is the best way to ensure that a breakdown or loss of your phone is the least harmful to you. The backup is also useful when you change your iPhone to a newer model for example. You will then be able to find all your data and applications exactly as you left them on your previous device.
If you want to access data from a backup of your iPhone, it may be relevant to use third-party software that offers you the possibility of making backups much more flexible than those of iTunes. This is the case of the Dr.Fone software, which in addition to making backups whose data will be accessible from the software, will allow you to make software repairs on your smartphone without any loss of data.
Backup iPhone with dr.fone
Launch Dr.Fone, then click Backup & Restore.


Connect your iPhone to your computer, then click Sauvgarder.


Select the data you want to recover from your iPhone, then click Sauvgarder


The backup of your iPhone then begins, you just have to wait until the end of the operation.
Once the operation is complete, you will have a much more flexible backup than if you had done it with iTunes.
Discover the application of our partner Dr.Fone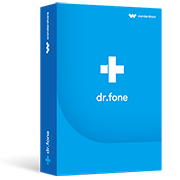 A complete solution to meet different demands of mobile devices, such as recovery, unlocking, repairing.

Download software
Find other tutorials to help you debug and repair your iPhone:
What to do when you have forgotten your iPhone passcode?
How to unlock an iPhone?
How to know the state of health of your iPhone battery?
How to recover deleted SMS on iPhone?
How to unlock iPhone without passcode?
How to reset your iPhone?
How to free up memory on your iPhone?
How to restore your iPhone?
How to unlock an iPhone that restarts in a loop?
How to fix iPhone stuck on white screen?
How to fix iPhone stuck on black screen?
How to fix iPhone stuck on apple on startup?
How to reset iPhone without losing data?
How to put your iPhone in Recovery mode?
How to force an iPhone to shut down?
How to put your iPhone in DFU mode?
How to Recover Data from Broken iPhone?