Focused on sharing and community spirit, the Spotify application (Android - Windows ) allows its users to create collaborative playlists. Thanks to these, everyone is free to add their favorite songs and make new musical discoveries. If you know how to use Spotify but want to learn more about collaborative mode, this tutorial may be of interest to you.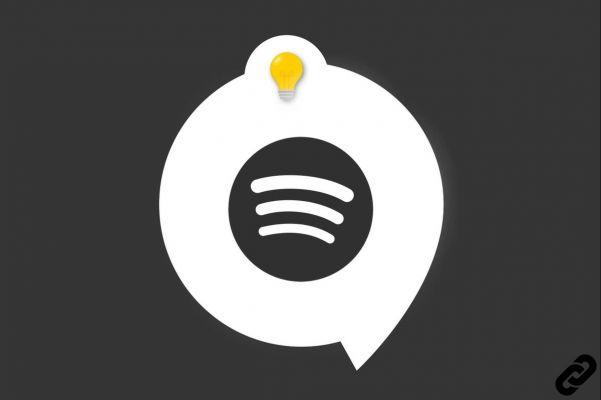 Activate and deactivate a collaborative playlist on an Android device
Any personal playlist can be turned into collaborative playlist. From the Spotify app on your smartphone or tablet, go to the "Library". Choose the playlist of your choice, then on its file click on thecharacter icon which is at the top right.
In the new window that appears, click the "Enable collaborative mode". By validating this one, Spotify automatically offers you several options for share your playlist with users. Guest users will now be able to add their own tracks to this playlist (and their profile picture will appear next to these tracks).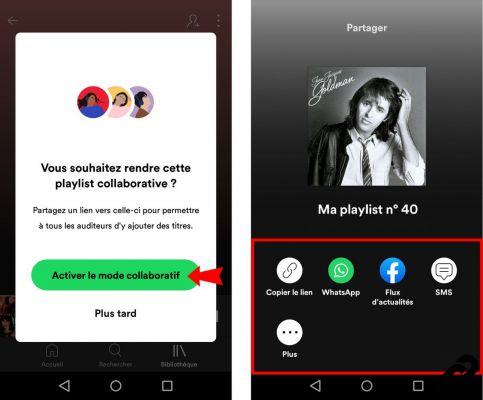 If you want disable collaborative mode, go back to your playlist file again, then click on the menu 3 points located at the top right. From this menu, click on "Disable collaborative mode".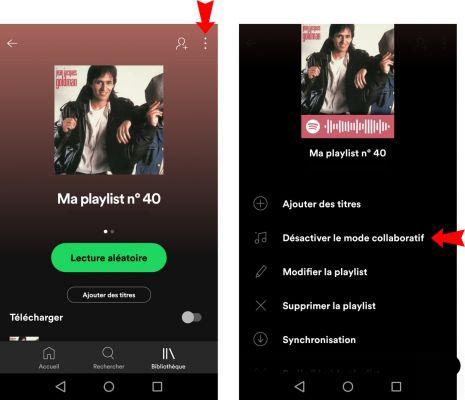 Enable and Disable Collaborative Playlist on Spotify App for PC
Via the Spotify windows interface, right-click on the playlist of your choice in the left navigation bar. In the menu that appears afterwards, click on "Playlist collaborative".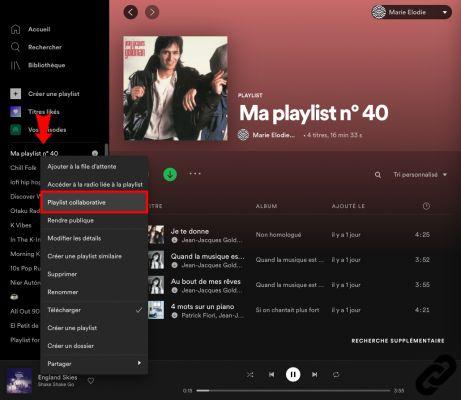 This action is also possible from the sheet of the playlist concerned, by clicking on the menu 3 points located near the play button.
From the same menu, then click on "Shareto copy the playlist link and send it to other app users via email, SMS, WhatsApp, Facebook etc.
Finally, you will notice that the interface of each collaborative playlist has a new column indicating the name and profile photo of the contributors.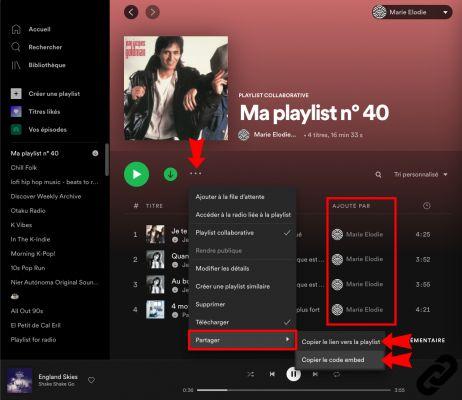 If you want disable collaborative mode of your playlist, return to the menu indicated above and click again on "Playlist collaborative".
To read also:
All our tutorials on Spotify
How to manage your Spotify account?
How to use Spotify?
How to connect Spotify to other devices?