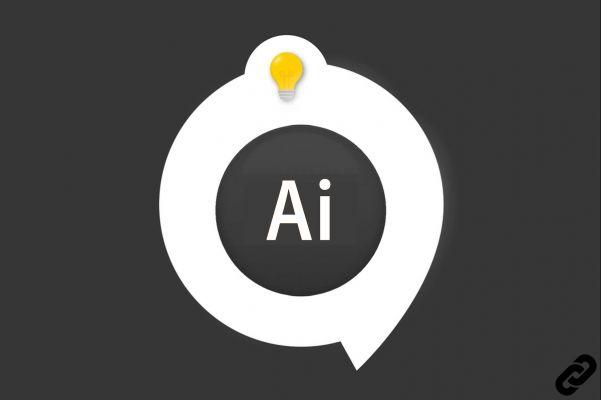 Illustration
Why save as jpg?
The Jpg format makes it possible to transmit a creation to a third party, and this person will be able to open it easily. It is also a format that allows you to publish on social networks and on a website.
TÉLECHARGER ILLUSTRATOR
How to make a Jpg file of my illustrator document?
1. Saving in jpg format is actually an export of your document.
There are 2 methods to achieve this.
Go to File > Export > Export As...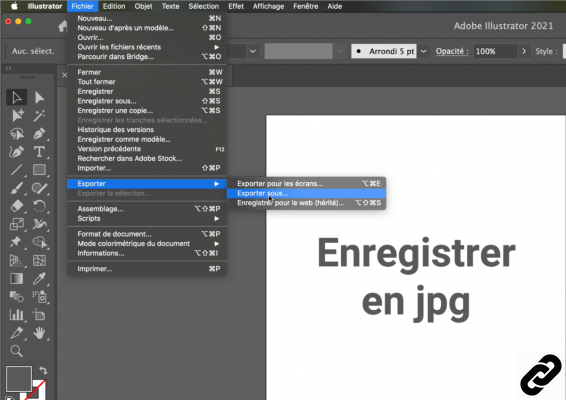 Export
2. A dialog box opens in which we will be able to configure our export.
- Give a name to your document
- Choose the format (png, jpg, tiff, etc…) here we will choose jpg
Click on [Exporter] to validate your choice.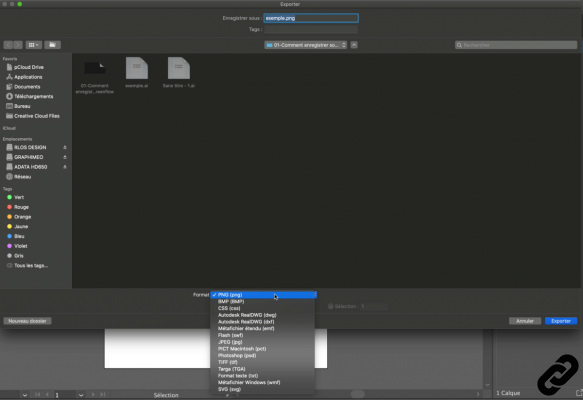 Control panel
3. Options JPEG
After clicking Export Last options window opens.
Choose color (CMYK or RGB)
resolution quality
Click on [OK]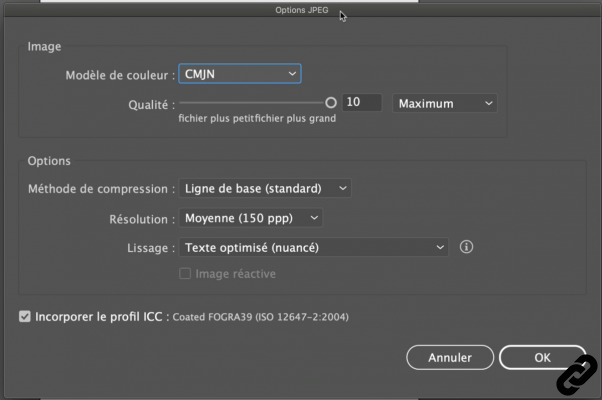 Last settings
4. Here is the 2nd method to save in Jpg format.
File > Export > Save for Web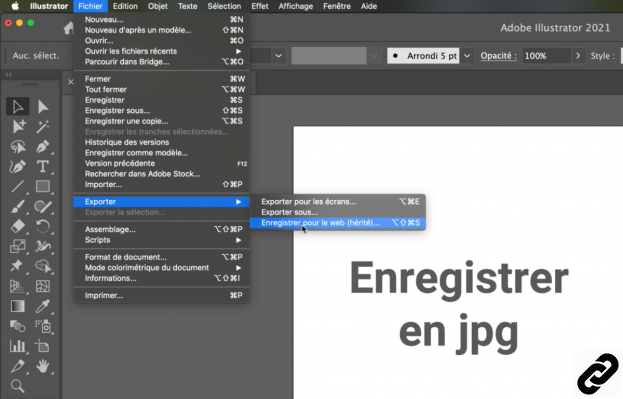 Export for legacy web
5. This window will open.
Choose the format desired (png, jpg, etc.)
Define the export size of your document.
Width, height or percentage.
Note that it is possible to increase or reduce the export size of the document.
Click on [Record] to validate.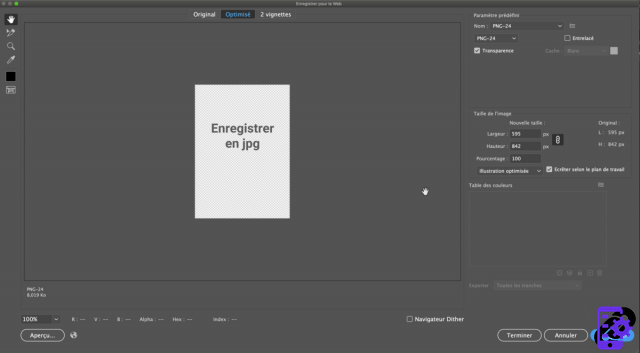 Export parameter
6. Here set the name of your document.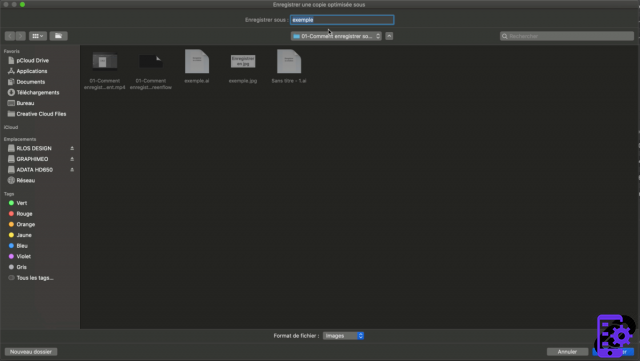 Set document name
ILLUSTRATOR you are passionate about and you want Learn More ?
Come and discover the complete Illustrator Initiation training.
More than 10 hours of videos, creations and practice.
-20% for all Expertsconnecting readers.
DISCOVER THE TRAINING IN DETAIL