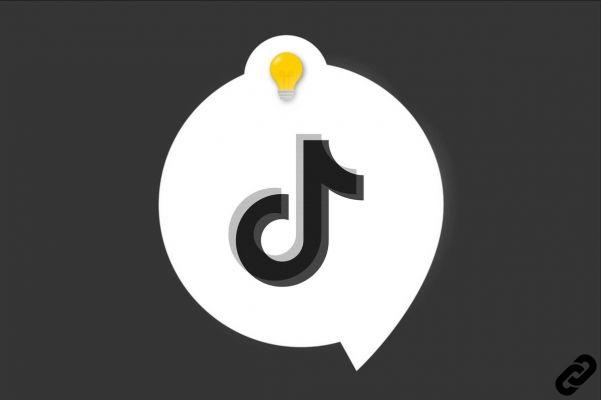 © TikTok
That's it, you've registered on TikTok and you are now part of the big and beautiful lip-sync family? Congratulation ! But have you properly configured your account and above all, have you secured it well? If you want to use this social network with confidence, here are some tutorials that will be very useful to you.
Social networking platform TikTok is known for its short and entertaining videos. In recent years, it has managed to climb into the very closed circle of the most downloaded applications on iOS and Android and attracts more and more people every day. Are you the proud owner of a TikTok account? Then read this guide: you'll know everything there is to know about managing and securing your account. This article will help you get started with the application. Profile customization, double authentication, parental mode… Learn now how to manage this tool like an expert.
Getting started on TikTok: how to properly manage your profile?
Did you know that the name TikTok comes from the expression "every second counts"? Reminiscent of the sound of a clock, the application puts time at the center of its concerns. And, indeed, the video content available there lasts between 15 and 60 seconds. That's good, it's also the time it will take you to register on this social platform. So, do not waste any more time and read our tutorial "How to create a TikTok account" now. You will need a phone number or email. But be aware that it is also possible to register with an account on the social networks Facebook or Twitter.
Your account is created? All in good time ! Now is the time to refine your profile to make it irresistible to your future subscribers. After listing your interests, add a nice profile picture and write a short biography. Our tutorial "How to change your profile picture on TikTok? will tell you everything you need to know to set up a beautiful avatar. But if you really want to stand out, we can't recommend enough to find out how to put a profile video on TikTok. On good terms…
Do you like the application and do you go there regularly? It's normal, TikTok is known to be extremely entertaining and... a little bit addictive. If you can't live without your favorite social platform, now is the time to consider using it on all your devices. Because yes, beyond your smartphone, you can also watch mini music clips on your PC or Mac. For that, see how to use TikTok on computer.
If you chose a username a bit too quickly and you regret it, feel free to change it. Our aptly named walkthrough "How to change a username on TikTok?" will explain how to make this change quickly and without tearing your hair out.
Finally, if time has passed and you don't like TikTok that much anymore, don't leave your account abandoned. If you are tempted to delete it, you can learn how to do it with our tutorial "How to delete your TikTok account? ". You will thus leave this network without losing your precious videos…
Securing your TikTok account is easy
TikTok is making its platform more and more secure, especially for minors. If you want to ensure the safety of your offspring yourself, know that you can set up a control system called Family Connection. We tell you more in the tutorial "How to set up parental mode on TikTok? ".
If you want to use the application discreetly, it is possible not to use a public account. By following the step-by-step "How to make your TikTok profile private? you will configure your account so that you can control who subscribes to your content. You will also be able to decide the visibility of your videos or your account.
Afraid of being hacked one day and seeing all your data in the hands of disrespectful people? It is high time to find out how to enable double authentication login on TikTok. This security mode is based on a two-step connection: first, via password, then, by sending a temporary security code to your smartphone or email. It will allow you to use the application safely. Does that seem a bit too much? Do not panic: we also explain how to deactivate the double authentication connection on TikTok.
Finally, if you change your phone number, take the time to update your account. Read the tutorial "How to change your phone number on TikTok? will help you modify this data in a few clicks. You can then indulge in your not-so-secret passion for playback with complete peace of mind.
Find all the tutorials to master all the features of TikTok:
Our complete TikTok file: tips, advice and tutorials.
How to manage your contacts and messages on TikTok?
How to properly configure TikTok?
How to master all the features of TikTok?
How to manage your Creator or Business account on TikTok?