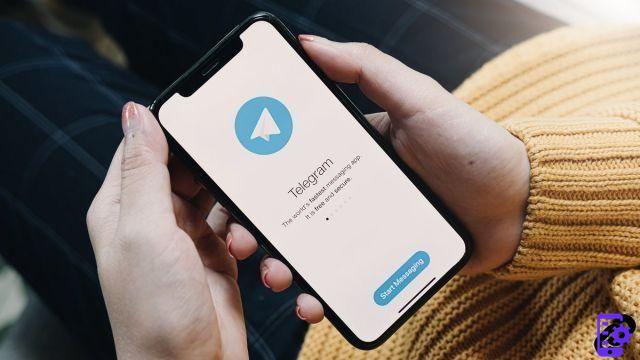 To become knowledgeable about how to get started with Telegram, it is necessary to review the different features offered by the messaging application. And, as we will see, there are many of them!

Like many other instant messaging applications, and therefore unlike good old SMS, Telegram offers many ways to enrich the content of conversations.

Since the inauguration of Telegram in 2013, developers have integrated a myriad of possibilities to facilitate exchanges between users, but also to entertain you with fun features.


Voice calls on Telegram
Sometimes nothing beats a voice call to make yourself understood. Of course, Telegram makes it very easy to make voice calls, by displaying a "telephone" pictogram on all the conversations you have opened with another user.
Once again, Telegram relies on data confidentiality for its call protocol. Just like secret exchanges, all calls made through Telegram are end-to-end encrypted. In other words: no one is able to listen to you, not even Telegram employees.
It should be emphasized that the calls are well encrypted from end to end, and not encrypted by the MTProto protocol used by Telegram's default messages which go through the company's servers.
We explain how to make a call with Telegram in our dedicated tutorial. The only downside to this feature: for the time being, it is not possible to hold conference calls on Telegram. Calls are limited to one party only.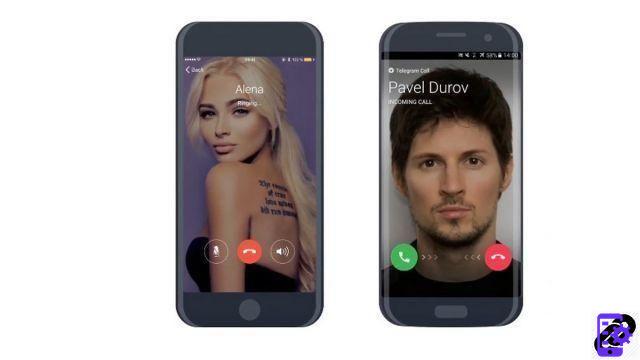 Video calls on Telegram
A real thorn in the side of Telegram since its inception, video calls are still not available on the application.
But, noting a sharp rise in demand since the population containment measures were taken to combat the Covid-19 pandemic, Telegram promised that video calls will arrive on the application by the end of year 2020.
No details were given on the number of participants who will be able to join a video call, nor on the encryption methods of this future feature.
Stickers on Telegram
Fun feature, although absolutely not new, stickers (more commonly known as stickers) allow to diversify exchanges on Telegram.
Concretely, any image can become a sticker on Telegram. These can be memes, photographs or pictograms that can be sent to each other in the same way as emojis.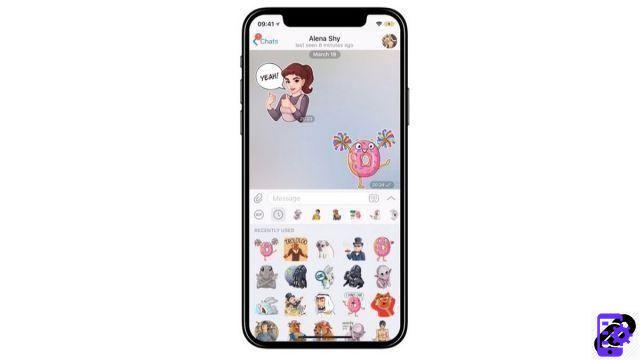 But Telegram has a special way of managing stickers. Unlike WhatsApp, which allows importing stickers from other apps, Telegram only supports a certain type of stickers that must be precisely designed for use in Telegram only. Also, the use of image editing software is necessary to make your own stickers. If you are interested in creating stickers, do not hesitate to take a look at our tutorial "How to create stickers on Telegram?".
Fortunately, stickers can be shared. There are also huge online databases allowing users to exchange sticker packs to liven up their conversations on Telegram. Thus, if you like the stickers of one of your correspondents, you can add them to use them in turn. Our article "How to add stickers on Telegram?" will tell you in detail how to do it.
However, pay attention to the origin of these sticker packs. Some malicious users may try to hack your device with dubious packs. Only rely on packs that offer to install directly from Telegram, or stickers that your contacts can send you.
Finally, be aware that the installation of a sticker pack is not final! Check out our article "How to delete stickers on Telegram?" to learn how to get rid of it.
Polls on Telegram
Among the many exchange features available on Telegram, it has recently been possible to launch surveys. A particularly useful option in discussion groups to quickly obtain the opinion of those present!
Logically, the polls feature can only be used when more than one interlocutor is present in the conversation.
Recently, the polls module went into 2.0 mode. Previously, all polls were anonymous on Telegram, but it is now possible to show the choice of voters. You can also configure the module so that you can select several answers.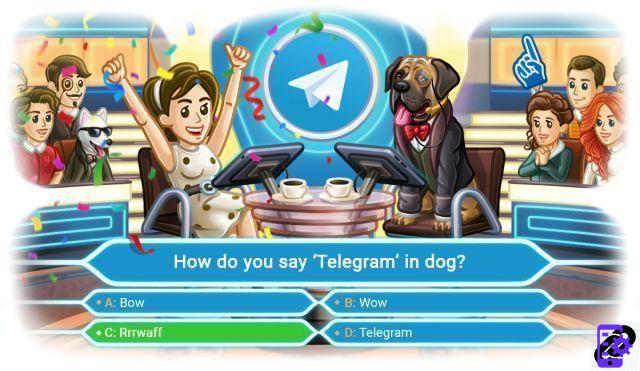 Finally, and on an even lighter note, polls can become real quizzes. When an administrator launches a poll, he has the possibility to activate the quiz mode and define an answer which, among others, is the correct one. Something to liven up your group conversations... or tickle the competitive spirit of the participants.
Our tutorial "How to create a poll on Telegram?" will explain in detail how to use this feature with your contacts.
Bots on Telegram
As with many messengers, Telegram supports bots, these little robots that automate tasks and provide great service.
Anyone can create bots on Telegram. Like stickers, published bots can then be shared and used by anyone.
For example, a bot can make it possible to launch flash mini-games on conversation groups or to retrieve the link of a YouTube video simply by issuing a text command in a chat. Other bots still allow you to obtain a temporary email address to register quickly on a website, or to obtain all the details of a film via IMDb. The possibilities are simply limitless!
But with great power... great responsibility. Also, cybersecurity researchers have been able to demonstrate that adding a bot to a conversation considerably reduces the quality of message encryption, without notifying users. In reality, the Telegram bots do not use the MTProto protocol, which Telegram mobilizes to encrypt all its exchanges, but TLS, which is much less robust.
In other words: if bots can bring fun features to your exchanges on Telegram, reduce their use as much as possible, or chat directly with them by creating a dedicated conversation. Integrating them into discussion groups can pose a security risk.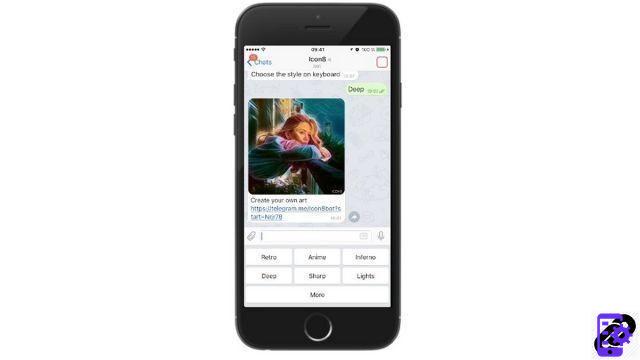 To read also:
How to properly configure Telegram?
How to manage and secure your Telegram account?
How to manage contacts and messages on Telegram?