Can I use the ATM with Google Pay / Apple Pay / Samsung Pay?
It is one of the most frequently asked questions. Not everyone has a compatible credit card or debit card. Here because Samsung he worked with PagoBANCOMAT to allow Samsung Pay users to pay using circuit cards.
"Thanks to the enabling of the PagoBANCOMAT circuit cards, Samsung contributes even more to the transformation processes underway in the field of electronic payments in Italy. And, today, we mark a further step forward towards the so-called cashless society, which also in Italy is increasingly becoming a reality capable of bringing different types of concrete benefits to the country system as a whole. And with the constant expansion of services related to Samsung Pay, our company adds another key element in the direction of the transformation of smartphones into fully mobile tools, capable of concretely improving the lives of users and helping to accelerate the digital transformation in Italy ", he declares Carlo Carollo, Vice President of the Telephony Division of Samsung Electronics Italia.
How to pay with an ATM using your smartphone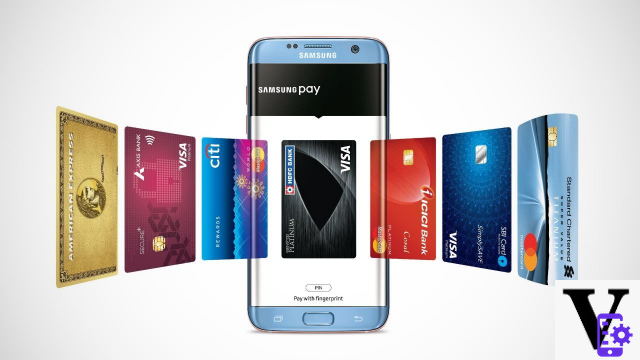 Operation is very simple. First of all you need a Samsung smartphone with NFC and the Samsung Pay app.
You will have to open the latter, activate the service and then press the Add a card button. At this point you just have to scan the card and enter the required data.
This quick procedure allows you to pay with an ATM and smartphone by placing it directly on the POS, without the need to look for the physical card in your wallet or purse.
READ ALSO: Samsung Pay expands: a debit card is coming
Why use Samsung Pay?
Samsung Pay is a system of contactless electronic payment which works via NFC and offers 3 different levels of security. Which? First of all, to use any registered card you will need a fingerprint or a PIN. Secondly, a token-based system is used, so payment card details will never appear in transactions. Finally, data protection takes place through Samsung Knox, the security platform integrated into the smartphone.
Privacy isn't the only advantage. Samsung Pay is simple and intuitive; it also allows you to practically leave your wallet at home, digitizing all your cards.
Discount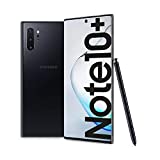 Samsung Galaxy Note10+ Smartphone, Display 6.8" Dynamic...
Thanks to the software update *, starting from April 2020, the photographic experience with Galaxy Note10 + changes; I'm...
The SPen with the Air Action function allows you to control your Galaxy Note 10 with simple gestures, without touching the ...
The 10 mAh Galaxy Note 4300+ intelligent battery is able to optimize all processes and withstand longer ...
680,00 EUR −4% 650,64 EUR Buy on Amazon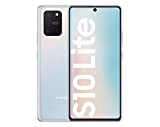 Samsung Galaxy S10 Lite Smartphone, Display 6.7" Super...
Prismatic colors, matte finish and ergonomic design for a Galaxy S10 Lite with a classic and fashionable look; the edges...
The 6.7 "Infinity-O FHD + Super AMOLED Plus Display ensures an immersive visual experience; HDR 10+ optimizes the ...
With three rear cameras, Galaxy S10 Lite redefines the boundaries of smartphone photography; shots from ...
Buy on Amazon Tagsbancomat PagoBancomat Samsung Samsung Pay How to pay with an ATM using your smartphone