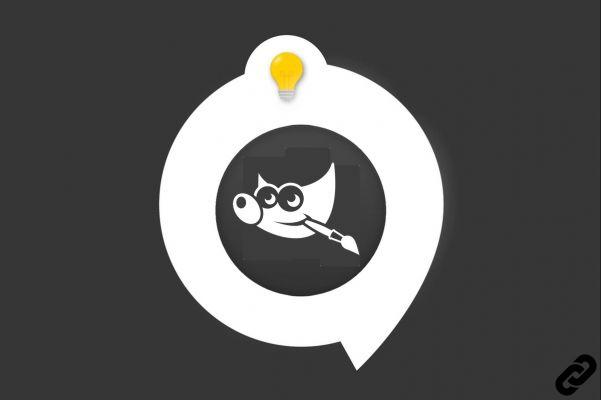 The GIMP software has a huge range of filters. These tools allow you to edit preselected layers or areas. They are of various types: some allow you to play games of light and shadow, others give the possibility of deforming the images, and still others add all kinds of textures to the layers. You got it: filters are particularly useful tools!
The main menu of GIMP has a section dedicated entirely to filters. There are nearly 160 effects, divided into 14 different categories. A click on one of the filters makes it possible to apply it to an entire layer or to a selection. Be careful though: this is not always enough! To achieve the desired effect, many adjustments must be made. Indeed, the configuration of these powerful features is essential. Within GIMP, all filters that can be modified are recognizable by the three small dots following their title. A floating window then appears, offering the user many parameters to fine-tune. This series of tutorials guides you in your use of these tools.
The Basics of Using Filters in GIMP
Filters have their own category within the top menu of the GIMP Editor. The first thing to do is find them! To do this, nothing could be simpler: just read the tutorial "How to choose a filter in GIMP? ".
To highlight an element within a photo, it can be useful to know how to skilfully use the filters in the "Blur" section. As the name suggests, these allow you to blur different areas within the image. Gaussian blur is probably the most widely used of these tools. It allows, for example, to reduce the definition of a background, and even, in the case of retouching a portrait, to smooth the skin texture. Learn how to apply Gaussian blur to your images using GIMP.
Conversely, it may sometimes be necessary to optimize the definition of a photo. A tool is particularly useful in this case: "Enhance sharpening". Available in the "Enhancement" category, this feature looks for visible edges within an image and increases their contrast. Convenient, isn't it? You will know perfectly how to use this tool after reading the tutorial "How to sharpen an image in GIMP?" ".
Most Used Filters in GIMP
Filters allow you to create all sorts of effects within images: distortions, plays of shadows and lights, animations, and many others. We have made step-by-step instructions to teach you how to use some of these features.
For example, to play on the lights, the user can embed a luminous aura within an image. This starry effect is made possible thanks to the Supernova tool. The tutorial "How to make a halo in GIMP" tells you all about it.
You can also transform an image by applying a distortion to it. There are in the category dedicated to this purpose nearly twenty filters. From stamping to ripples, through mosaic or kaleidoscope effects, there is only the embarrassment of choice! Learn how to create a distortion in GIMP now.
Finally, it may be interesting to pass an image in black and white. This contrasting effect makes it possible to desaturate the images and to easily highlight certain objects or subjects within an illustration. The tutorial "How to turn your photo into black and white on GIMP" explains the procedure to follow. Interested in this effect, but want to limit it to a specific area? The tutorial "How to create a bichromatic illustration" should interest you.
Find all the tutorials to master all the features of GIMP:
How to get started with the GIMP software?
How do I act on an element in GIMP?
How to Manage Layers in GIMP?
Some Tips and Tricks to Know About GIMP