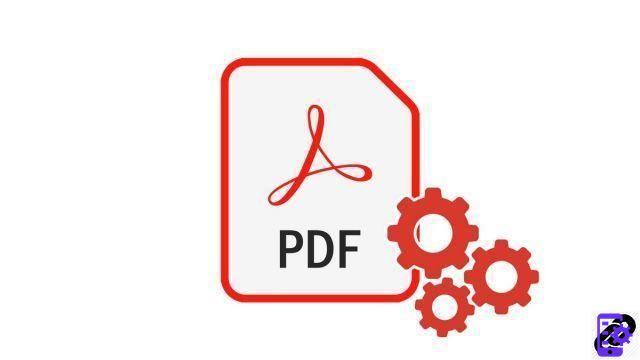 You want to share a PDF document by email or via an administrative form, but are confronted with an error message due to its too large volume? Do not get upset: we have the solution! With this tutorial, you will learn how to reduce the size of a PDF in a few clicks using PDF Creator or an online compressor.


Reduce PDF Size with PDF Creator
Download PDF Creator Software. It is free and easy to install: just follow the instructions given by the designer.






After following the given instructions and installing this software, open the PDF document too bulky. Then click on File, And then Print or do CTRL + P.


In the drop-down menu Imprimante, select PDF Creator.


Click on Manufacturing .


In the tab Disposal, Click on the button Advanced.


In category Graphic, pull down the menu Print quality and decrease the dpi name.


Click on OK.


Click again OK.


Click finally on Print.


Now all you have to do is Save your new PDF file.
Your document is now lighter. If necessary, you can repeat this operation to further reduce its weight. However, do not overuse this technique, as it causes the quality of your file to degrade with each compression.
Reduce PDF size with an online tool
Go to the website SmallPdf and click the link Choose File.


In the dialog box that appears, select the PDF document too large and click Open.


Wait a few moments while your file uploads. Then click on Download the file.
If your PDF document is still too heavy, do not hesitate to repeat this operation. But be careful, with each manipulation, you will lose display quality.
Find other tutorials on PDF files:
How to sign a PDF document?
How to delete pages from a PDF file?
How to merge two PDF files?
How to comment on a PDF file?
How to highlight in a PDF file?
To download :
Adobe Reader for Windows | PDF Creator for Windows