The Spotify streaming platform (Android - Windows ) is a paradise for music and podcast lovers thanks to its catalog containing tens of millions of titles. For users concerned about preserving their mobile plan, the application offers some interesting features. Here are the steps to follow to effectively reduce your mobile data consumption on Spotify.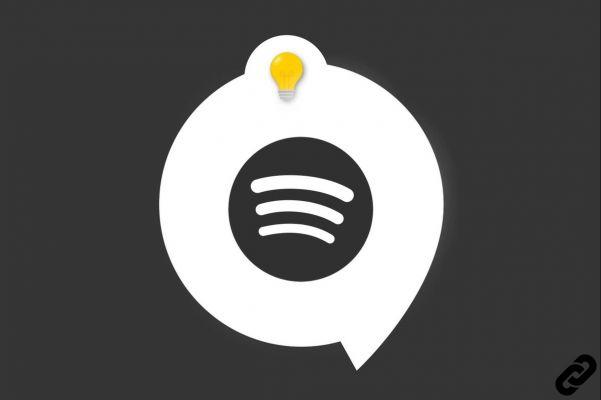 The data saver setting
To save your mobile data consumption when using Spotify, the first step is to check that you are connected to the Wi-Fi network. Then, from thehomepage of the application, click on the nut-shaped icon located at the top right to join the preferences menu.
Function "data saver" allows you to reduce the audio quality as much as possible. Thus, your mobile streaming will automatically switch to low audio quality (equivalent to 24 kbits/s) and the quality of your Wi-Fi streaming will be fixed in automatic mode (the quality adapts to bandwidth available).Audio quality" located a little further down the menu.
Function "Podcast audio only" allows you not to download the video associated with certain podcasts. You will be able to listen only to their soundtrack and considerably reduce your data consumption.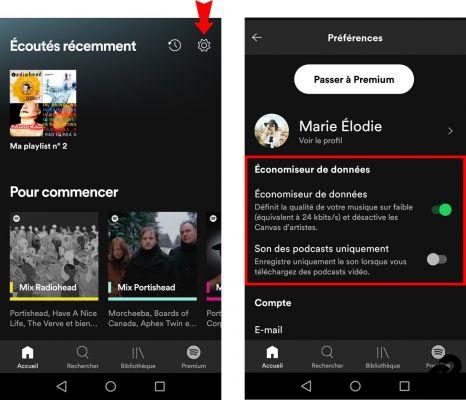 Some additional tips
Sound quality plays an important role in reducing its mobile data consumption and, to go further, Spotify reservesother nifty options.
In the application's preferences menu, it is therefore recommended to deactivate downloading via mobile data so that the application only downloads content when you are connected to Wi-Fi. Also, by disabling automatic reading, Spotify won't take the liberty of playing songs similar to yours when your playlist has finished playing.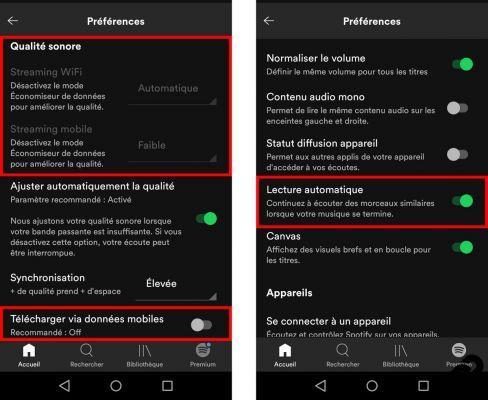 Finally, holders of a Premium subscription have a head start thanks to the synchronization of titles which can be done through Wi-Fi. The recorded songs can then be listened to anywhere by offline mode. This is a very effective way to not consume mobile data especially during daily trips and trips.
To read also:
All our tutorials on Spotify
How to manage your Spotify account?
How to use Spotify?
How to connect Spotify to other devices?