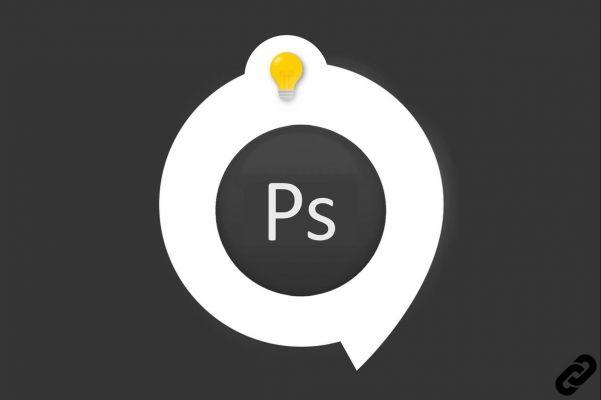 Photoshop DOWNLOAD PHOTOSHOP
You have taken a nice photo but some elements are disturbing within the composition (people in the background, objects, car, etc…). Don't panic, we'll see how to remove them in a few clicks and restore your photo to its full beauty.
How to remove an embarrassing element from a photo easily with Photoshop?
1. Open the document on which you want to fix imperfections.
Select from the toolbar localized corrector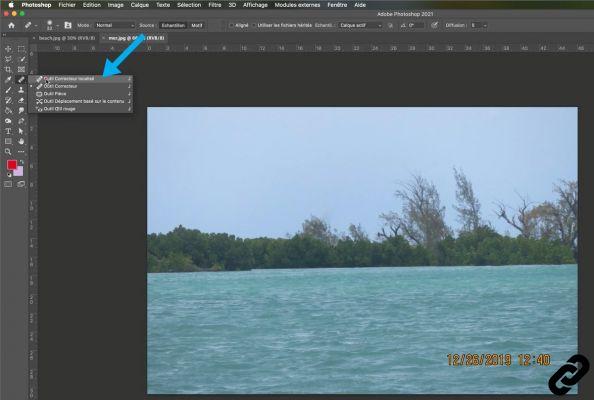 Select Tool
2. Adjust the size and hardness of your tool depending on the area you want to select.
Click on the arrow to bring up the properties window.
Move them cursors from right to left to vary these values.
Remember to check that the button Content taken into account is activated.
If not, click on it.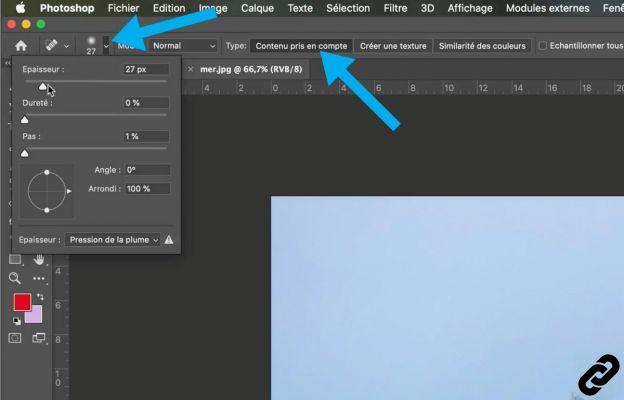 Tool property
3. Go to the area (object, character, details, etc…) that you want to delete.
Click with finger pressed, move to "paint" the area to be corrected.
A solid gray will represent the selected area.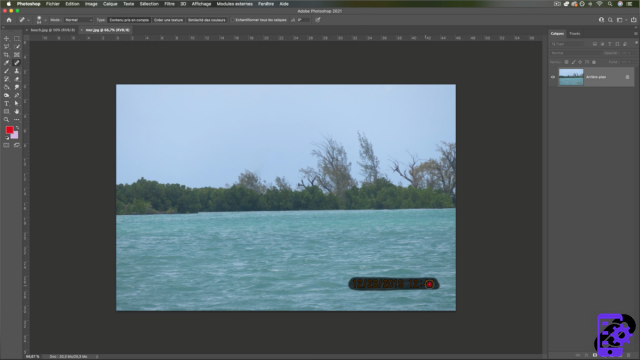 Selected area
4. Release the mouse and Photoshop will fill in the selected area via an algorithm that analyzes the peripheral hues to that element.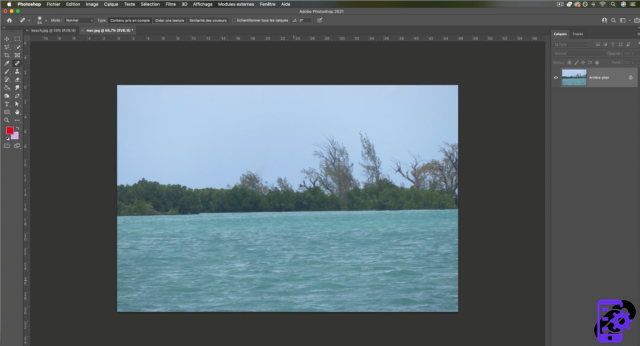 Item deleted
5. You can repeat the operation several times on the same image or on other images.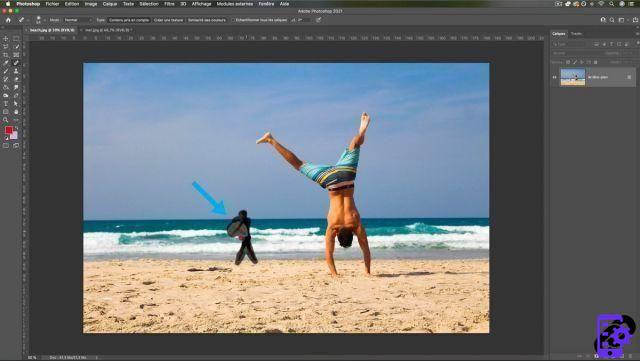 Selected area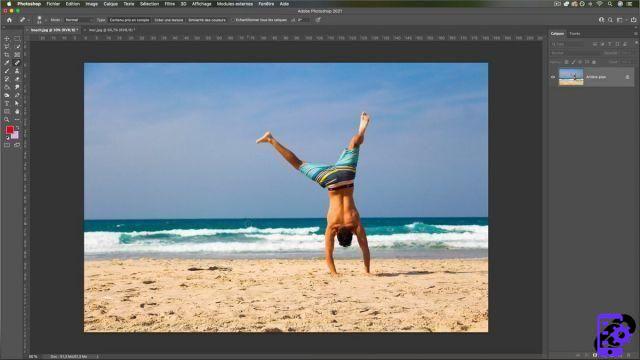 Item deleted
Removing a disturbing element is therefore very simple.
However, this works well if the area to be deleted is in a fairly abstract environment. Since the software replaces this area with what is around, sometimes the result may be less accurate.
You can use this technique to remove skin blemishes.
Discover the tutorial "How to correct skin imperfections?"
Photoshop you are passionate about and you want Learn More?
Come and discover the complete Photoshop Initiation training.
More than 10 hours of videos, creations and practice.
-20% for all Expertsconnecting readers.
DISCOVER THE TRAINING IN DETAIL