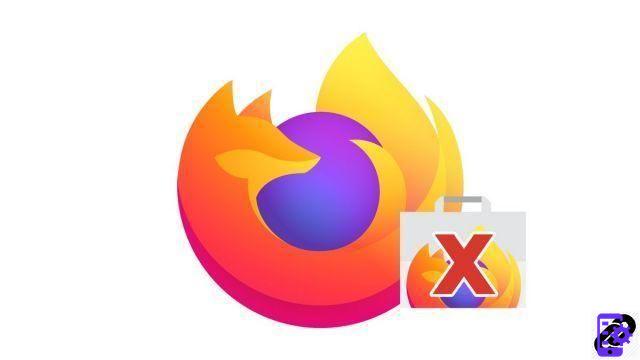 Firefox is totally customizable, it's one of the advantages of the browser. Extensions enrich and optimize navigation by placing everything at the click of a button. And as the needs of Internet users evolve, they can be installed quickly, and deleted even more easily!

In this tutorial, we show you how to manage Mozilla Firefox extensions by deleting extensions that no longer serve you in a few seconds:


Remove an extension from Firefox
Click on Menu then Modules complémentaires, in the middle of the panel that just opened.






Select Extensions in the left panel.


The list of your extensions appears. Click on the button Remove beside that you no longer use. It's over !
Notes
: If you don't need your extension anymore but you don't want to delete it completely, click on
deactivate
just to the left of Delete.
Remove an extension that appears in the toolbar
In your toolbar, locate the icon of the extension to be removed.


Right click on the icon then click on Delete Extension.


Finally, confirm the action by pressing Remove.
Notes
: You can also change the settings of your extensions that appear in the toolbar by clicking on
Manage extension
.
That's all! You no longer have any excuses not to remove your old extensions!
Find other tutorials to better manage your Mozilla Firefox extensions:
How to install an extension on Firefox?