Passwords are used to keep our access to various services safe and our thegital identity. For this reason, the password must never be trivial and the same for thefferent accounts (to find out if your password is safe you can consult our in-depth article: password security test).
In this in-depth guide we will explain both how to see WiFi passwords saved on android, and the passwords stored on your smartphone various accounts regartheng sites and mail.
How to see the saved passwords of the various accounts
Smart Lock is an Android function that stores all the passwords we use in services and apps, so that we can easily find them when we forget them. Smart Lock is usually a factory-enabled function, but to verify that this is active, it only takes a few steps: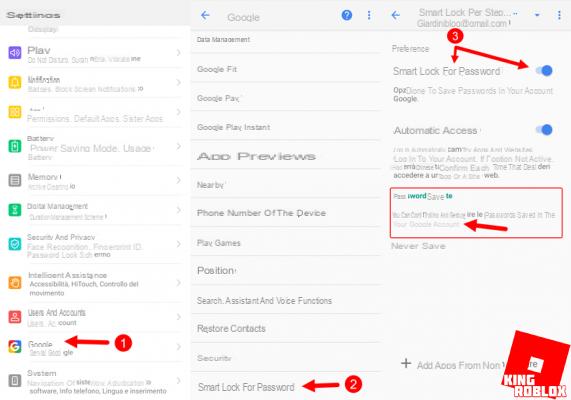 At this point, recovering all the passwords used on the smartphone (during the period in which the option was active) is simple. All you have to do is click, under "Saved passwords" on "Google Account" and your browser will automatically open to the passwords.google.com page. You just have to log in with the same Google account used on your device.
The page is really simple, once opened it will show you the complete list of passwords used on the various sites. To see the credentials saved for a given site or app you need to click on it, once you reach its section just press the eye icon (to view the hidden password), or press the icon Copy (has symbol with two sheets) to copy the password.
The saved passwords page is even easier to reach via your Chrome browser, from any device, all you have to do is: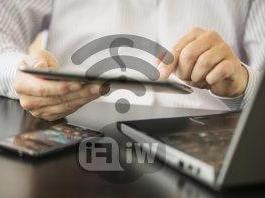 How to recover WiFi passwords In
How to see Android WiFi passwords
With the latest versions of Android it is no longer possible to recover the WiFi passwords saved by the system, without root privileges. In fact, all the apps on the Play Store require these privileges.
For the uninitiated, the "root" is a process that is carried out on smartphones and tablets to have access to all system settings, with the possibility of changing it to your liking. This process is similar to becoming a Windows system administrator, but with a slightly more complex procedure to achieve. We have dethecated an in-depth study to the topic: Why rooting on Android.
Many look for solutions to see such passwords without root and often find themselves the victim of malicious apps or pages that talk about nonsense procedures. Now on Android without root privileges it is not possible to get WiFI passwords so be careful. Acquiring root privileges has specific procedures for each device, but in practice all of them now provide for the unlocking of the bootloader and therefore seriously jeopartheze your warranty.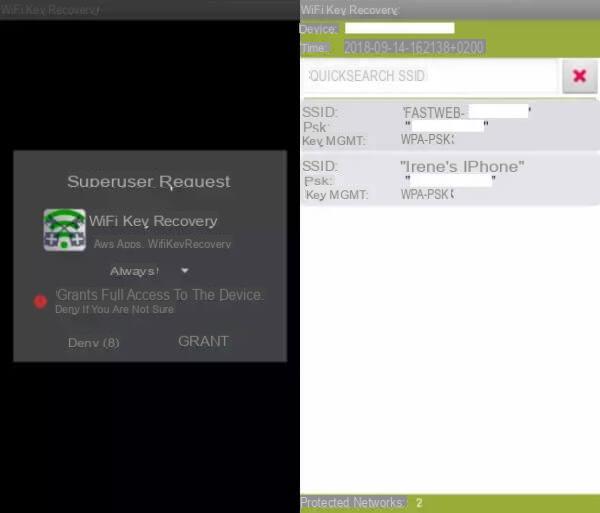 If your Android smartphone or tablet has these permissions, you can see the WiFi keys stored on your phone. Just download the free WiFi Key Recovery app, and then launch it. At the first start you will be asked if you want to give access to the app's privileges, so you have to choose "Grant". Then the app will read the system files and show you all the saved networks and the passwords you have entered to connect.
A valid free alternative to WiFi Key Recovery, similarly functioning is WiFi Password Recovery.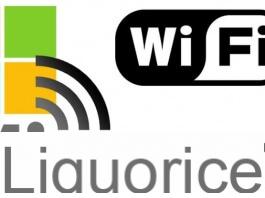 View the password of your wireless network on Windows View the password of your wireless network on Windows Are you connected to your wi-fi network but you no longer remember the password of the WiFi router? If you need to view the password to access the wi-fi network which
The only method, otherwise trivial, to recover the WiFi password without root (it is valid only if we are connected to this network and if we have one of the latest versions of Android on our device) is to open the "Settings" menu of your smartphone, go to section "WiFi", click on the network to which you are connected. A QR Code will appear, which you can read through the camera of your smartphone. Find more info in the guide just linked. Alternatively, you can also access the router settings via a browser by connecting to page 192.168.1.1 or 192.168.0.1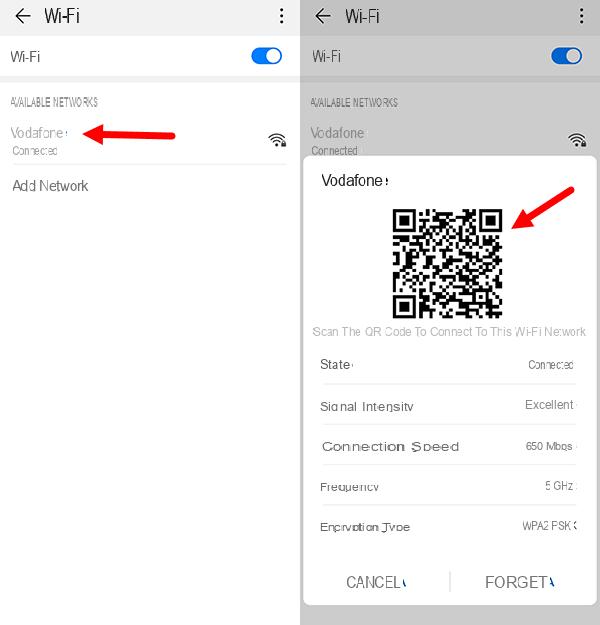 this is how the qr code appears that allows you to connect to a Wifi network with a lot of password
Other password management services and apps
On Android there are other methods to manage your passwords alternatives to Smart Lock, and even cross-platform.
The best known are:
LastPass;
1Password;
Dashlane's free password manager;
Gestione Password – Password Cloud.
Of the three I prefer the latter two, because they are both free and complete. LastPass is more famous and used, but after 30 days free it becomes paid.
How to see passwords saved on Android: WiFi and Profiles