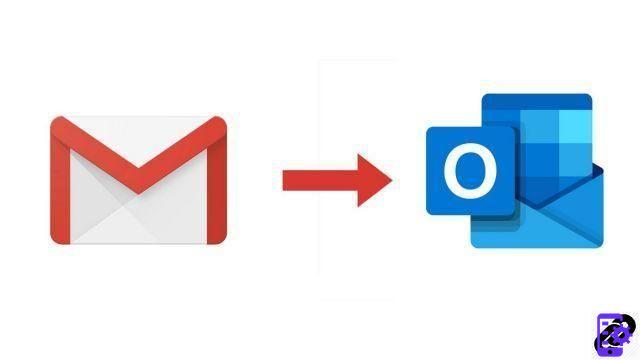 If you have a Gmail address but want to switch to Microsoft services, you can migrate from one service to another in just a few clicks. In this tutorial, we show you how to migrate a Gmail account to an Outlook address.


Switch from Gmail to Outlook
Visit Outlook.com and log in to the account where you want to migrate.



Once connected to your Outlook address, click on Parameters represented by a cogwheel at the top left, then on Show all Outlook settings.


In the left column select Mail and Synchronize mail clicking on gmail.


Inquire your Gmail email address to migrate to Outlook then choose your preferences :
You can choose to:

Continue to use Gmail address for sending emails in Outlook


The location of Gmail Emails (either in the folder or by adding a new Gmail group.



Fill in the Gmail login credentials and give permissions to Outlook.


Your Gmail account is now managed by Outlook, all you have to do is wait for the Synchronization time.
Once synchronization is complete, your
Gmail emails are visible in your Outlook inbox
.
Setting up your email address in the Outlook email client
In the control panel, choose Mail:


Choose Show profiles...


Click on Add and appoint your new email client profile, then validate with the button OK.


Inform them informations then identifiers from your Outlook email account, then click the button Next.


Your email client will now tests the account. Once the verification is complete, click the button finish.
All you have to do is
perform
the Outlook email client and enjoy your new address.
Thanks to Microsoft Outlook profiles, you will be able to manage several mailboxes during the same session.
40 ">
This tutorial is brought to you by the trainer Jean-Philippe Parein
Find his course
Learn and Master PowerPoint Complete Guide
in full on Udemy.