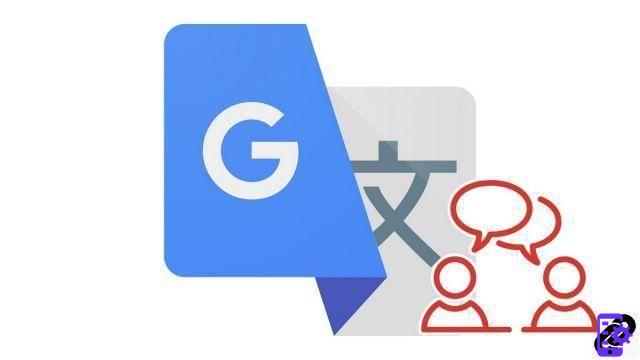 Google Translate is not only capable of translating written texts, the service can also serve as an interpreter during an oral conversation. Here's how you can leverage this tool.

Very efficient for translating texts, Google Translate has more than one trick up its sleeve and also offers many other features. Among these, the possibility of taking on the role of interpreter and translating the words of two interlocutors (or more) during a conversation in two languages. Want to learn how to use Google Translate well? Then you've come to the right place!

However, the service does not support interpreting if more than two languages ​​are involved. It is also not possible to use the "Detect the language" in this configuration, you must clearly define the two languages ​​that will be spoken. Also, this functionality is reserved for the Google Translate mobile application. The desktop platform for computers and web browsers does not support this option.


How to translate a conversation in real time with Google Translate?
If you are having trouble communicating with someone, you can try using Google Translate's instant translation tool if your language combination and that of your interlocutor is supported. This can allow you to help a foreigner who is in Spain or to make yourself understood by the locals when you are in a country where the locals do not speak a language you speak: ask for directions if you are lost, the dish of the day in a restaurant, information at the reception of your hotel...
Open the Google Translate app.




On the home screen, select the two languages ​​that will be spoken during the conversation.



Push the button "Conversation" (in between "Camera"And"Transcribe")



If a window appears asking if you allow Google Translate to record audio, tap "To allow".



You can start talking. Push the button "Car" so that the application recognizes which of the two languages ​​is spoken and translates into the other. This avoids systematically changing the source and target languages ​​as soon as there is a change in speaking. When one of the interlocutors s expresses, Google Translate translates its words into the language of the other, both in writing and orally.



To listen to a translation again, simply press the relevant text on the screen or the loudspeaker symbol located just to the left of it.



You also have the option of saving a particular translation in the history by pressing the arrow to the right of the translation. Otherwise, the hold is not backed up and you have no way to find it.



To stop translating the conversation and return to the main screen, press the "Returns" symbolized by the left arrow in the upper left corner. You can also use the button "Previous" in your navigation bar or the corresponding gesture depending on the navigation configuration on your mobile device.

You can now converse live and without having to go through writing with an individual with whom you do not share a common language. Enough to dare to discover a country in which you hesitate to go because of the language barrier.
Languages ​​compatible with the translation of a bilingual conversation on Google Translate
Google Translate is able to translate texts from a very large number of source and target languages. However, it is a little less complete when it comes to translating conversations. Here are the languages ​​supported by this feature (yes, French is compatible):
afrikaans
Arab
catalan
Chinese
croate
tchèque
Danois
néerlandais
English
finnois
French
German
Greek
Hindi
hongrois
Icelandic
indonésien
Italy
Japanese
Coréen
Norvégien
Polonais
Portuguese
Roumain
Russian
serbe
slovaque
Spanish
suédois
Thaï
Turc
Vietnamien
Find other tutorials to help you use Google Translate:
How to translate a photo with Google Translate?
How to clear the Google Translate translation history?
How to use Google Translate without a connection?
How to translate an SMS directly with Google Translate?
How to use Google Translate on any Android application?
How to translate a document with Google Translate?
How to save a translation on Google Translate?
How to translate a voice input with Google Translate?
How to translate a website with Google Translate?
How do I translate grammatically with Google Translate?