In this article we will see, without getting lost in too many turns of words, how to unsubscribe from Facebook quickly and permanently.
Furthermore, for those who want to delete all traces of themselves stored on their Facebook profile, I will show how to delete all conversations, photos and personal data, an operation to be performed before deleting their profile, which will help us to protect our privacy from Facebook or third parts.
If you wish, it is always possible to consult pages and user profiles (only some information) even without logging in or registering on Facebook; you just need to log into Facebook as a visitor.
How to close Facebook accounts quickly
First click on the following link:
LINK | https://www.facebook.com/help/delete_account
(If you are not connected to Facebook you will be prompted to login)
A screen like the one you see below will appear. Click on Delete my account per confermare l'operazione.

At this point you will be prompted to:
Re-enter your Facebook password.
And to copy the security control code that will appear under the words "Enter the text below" and click on "Ok"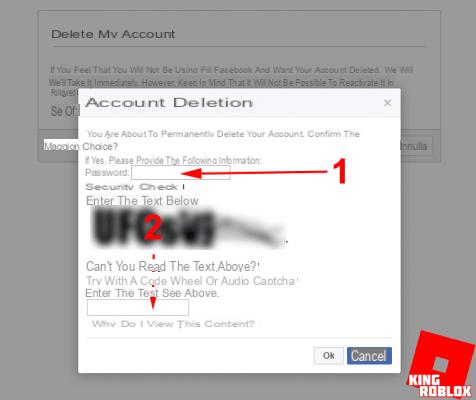 Once this is done, a message like this will appear, warning you that the actual deletion of your Facebook profile will take place in 14 days, so you have time to think again.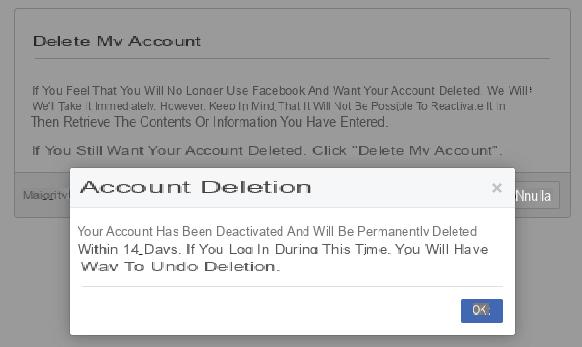 In these 14 days your Facebook page will be inaccessible, but if you need to, you can reactivate it simply by connecting to the main Facebook page and entering your username and password.
In this case, a window as follows will appear warning you that your Facebook account will be deleted on the day xx / xx / xxx, i.e. 14 days after your request to delete the account.
To reactivate your account click on "Cancel deletion", if instead you are convinced of your choice click on "Confirm Deletion"

At this point you only have to wait 14 days for your Facebook account to be permanently deleted, you don't have to do anything else.
If in adthetion to deleting the account, however, you want Facebook not to have access to photos, conversations and more, unsubscribing from Facebook will not be enough. For this reason, therefore, you will also have to delete everything related to your information, personal photos or in which you are tagged, videos, private messages, in short, everything to stay safe, which we will now show you.
How to delete all personal information
Once the backup has been made, you can proceed to delete all personal data on your Facebook profile, so as not to leave any information at all.
To do this, connect to your profile page and click on "Information" that you find under the cover image of your profile.
This will load the Information page, just below your profile photo.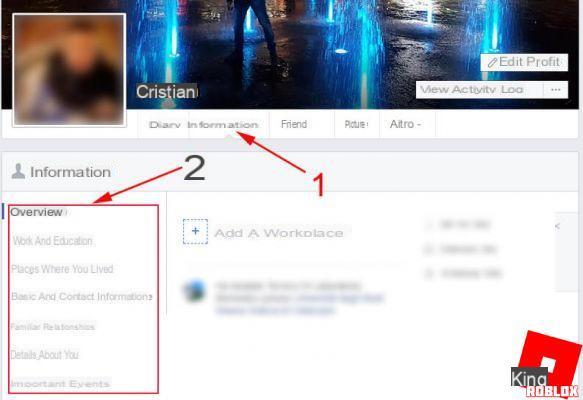 By sifting through each menu as shown in the image above inthecated by point "2", for each item you can delete all the data, simply by passing over it with the mouse, so that the symbol of a pencil appears followed by the item "Ethet" as shown in the next image.
Therefore, proceed to delete the selected data. For some information, such as the family members inthecated in the Family and Relationships section, to cancel it, simply click on the cross next to each name instead of on the Ethet item or on the icon depicting a pencil.

How to delete all photos and remove albums
After we have deleted all of our personal information, we now proceed with deleting photos and albums, as the last step before delete Facebook account.
To do this, upload your Facebook profile page and follow the following steps as inthecated by the photos below:
Click on the item "Photo" placed under the cover image;
Select the "Albums" tab, and start opening a photo album (this operation will be repeated with each album);
Click on the gear icon on the right;
Click now on "Delete album" to delete this album.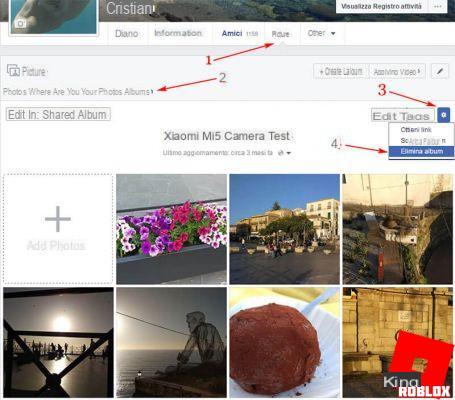 As mentioned just before there are albums that cannot be deleted and they are the following 5 albums: Profile Pictures, Cover Pictures, Mobile Uploads, Featured Photos and Videos.
However, you can delete the photos contained in them one by one and to do this you must:
Position the mouse over the photo, at this point you will see the symbol of a pencil appear at the top right of the photo, click on it;
In the menu that opens click on "Delete this photo".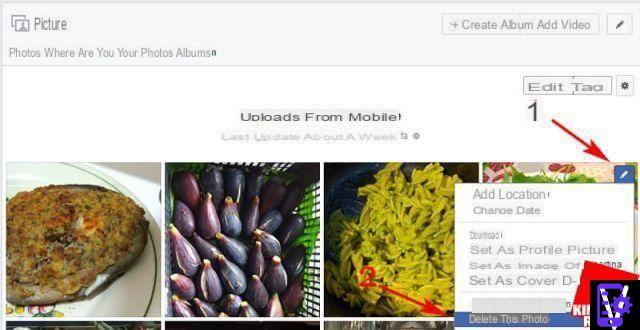 How to delete all messages from Facebook
To delete all messages or private chats on Facebook connected to the following link:
LINK | https://www.facebook.com/messages/t/
On this page you will see all the messages on Facebook, you just have to do:
Click on the gear next to the chat you want to delete
Click its Delete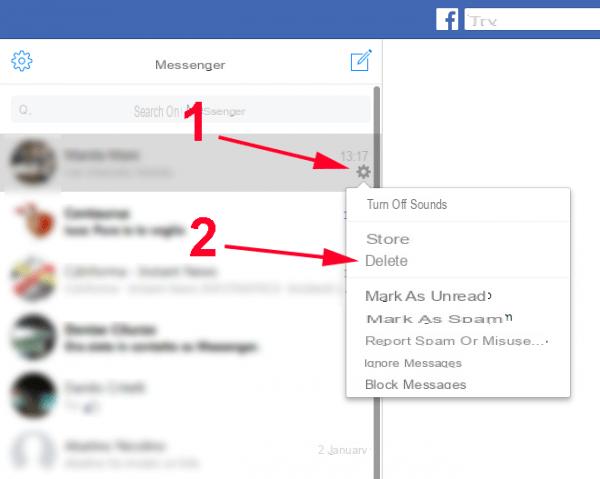 Unfortunately, there is no automatic way to delete all conversations with a click unless you use a browser extension, such as the one I am about to recommend to be used alongside the Google Chrome browser. The extension in question is:
LINK | Facebook – Delete All Messages
If you want to perform this operation from your smartphone, even in this case you cannot delete everything with one click automatically, but you will have to manually delete the chat in person.
Su iPhone simply swipe to the left on the conversation you want to delete and then select the Delete option, an operation to be repeated for all the conversations you want to delete.
Su Android the procedure is similar, just keep your finger pressed on the conversation to be deleted until a window appears with some options, in which you have to click on Delete.
Now that you understand how to delete facebook profile, if you have a good knowledge of English, you can read this famous article, on the main reasons for unsubscribing from Facebook:
LINK Article | Top Ten Reason You Should Quit Facebook
You can find a even more complete article below, where you will also see how to deactivate your Facebook account Temporarily and how to unsubscribe from Facebook as well as from Computer, even from Smartphone e Tablet: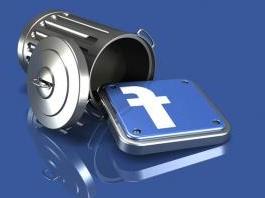 How to delete Facebook account The best solution then is to give it a break, for this very reason, in this article How to unsubscribe from Facebook - Quick complete guide