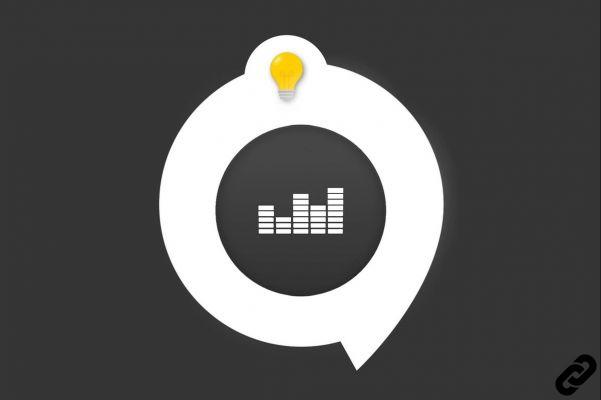 If you have subscribed to a paid Deezer offer (Premium, Student, Family or Hi-Fi) you can download your playlists, albums, favorites and podcast episodes to be able to broadcast them
later, even if you no longer have an Internet connection. Follow the guide to take advantage of this feature and listen to your music anywhere and anytime!
How to listen to music offline with Deezer?
1. From the menu at the bottom of the screen, go to Favorites.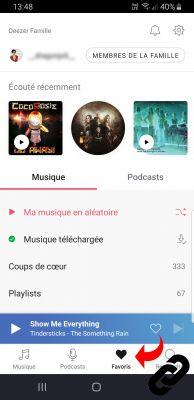 2. In the "Music" tab, choose your favorites or a playlist. For podcasts, go to the "Podcast" tab.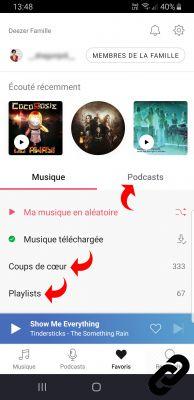 3. Activate the "Download" slider to make the favorites, playlist or podcast content on the screen available offline.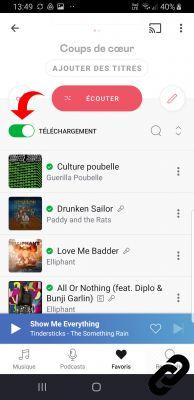 4. If you have chosen a playlist that contains many songs, the download may take some time. From the list of your favorite playlists, a cursor indicates the progress of the recording.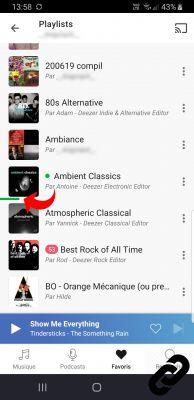 5. When a playlist is fully downloaded, a green dot is displayed in front of its name.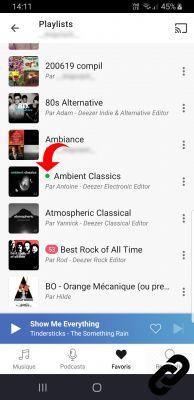 In addition to giving you access to your music even without an Internet connection, this feature allows you to optimize data transfer according to any restrictions in your telephone subscription. So you can start the download
only when you have a Wi-Fi connection and save your plan!




> Find all our tutorial series on Deezer
> How to manage your Deezer account?
> How to use Deezer?
> How to listen to Deezer on other devices?