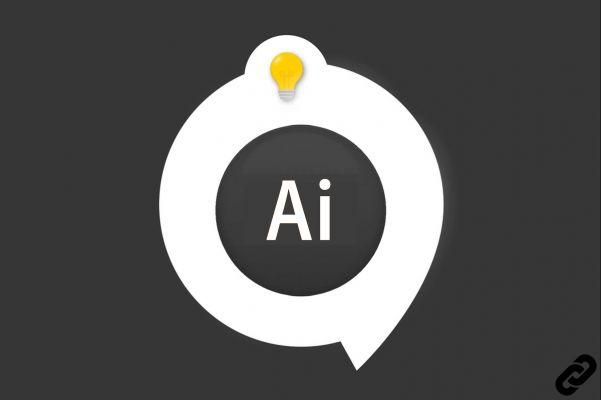 Illustrator TÉLECHARGER ILLUSTRATOR
Illustrator is a vector drawing software, during your creations (logos, illustrations, pictograms) you will need create curves and straight lines. We will discover together thepen tool, essential to get started with the software.
How to use the pen tool in Illustrator?
1. Once your document is open, choose thePen tool which is located in the toolbar (on the left).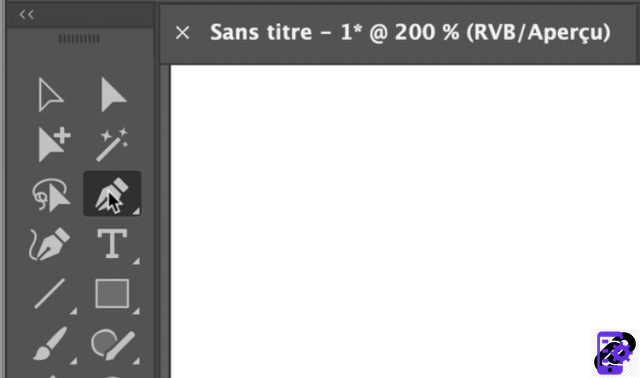 Select the Pen tool
2. We will start by drawing straight lines.
- Go to your document and click then release the mouse.
- Move the cursor to where you want to end your stroke (a preview appears as you move).
- Click again to create your 2nd anchor point.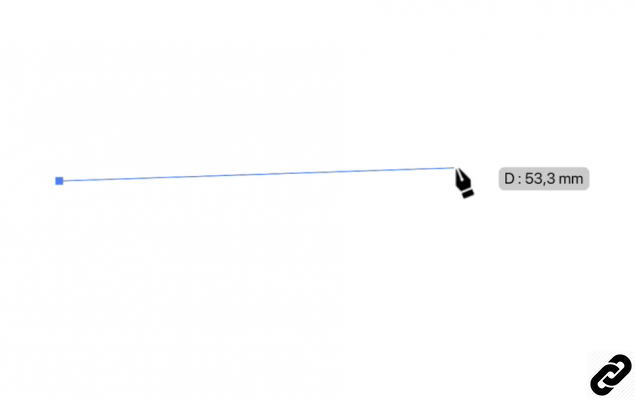 Straight line
3. Do this manipulation as many times as necessary to draw the desired shape.
You will notice that the shape takes on a default color.
An outline color (if the outline has a color) and a background color that connects the 1st point to the last point.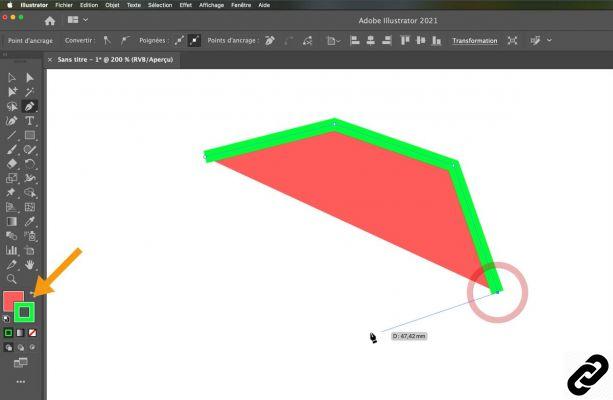 Shape in color
4. To close your shape, return to your starting point.
A symbol (O) will be visible at the bottom right of your pen to confirm that you are on your starting point.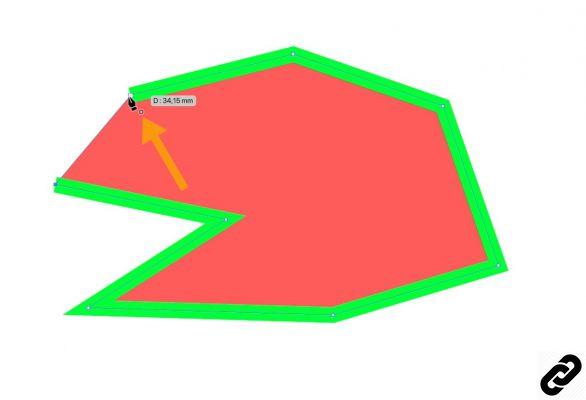 Close your form
You can change the background and outline color of your shape.
Discover our 2 tutorials that explain all the steps:
How do I outline my shapes?
How do I put a background color on my shape?
5. With the Pen tool, you can also make curves.
- Select the Pen
- Click and release once on your document and move the cursor.
- For the 2nd point which will generate a curve, click, hold the finger, press the mouse button and move the cursor. The straight line will turn into a curve.
- Release the button when the curve suits you.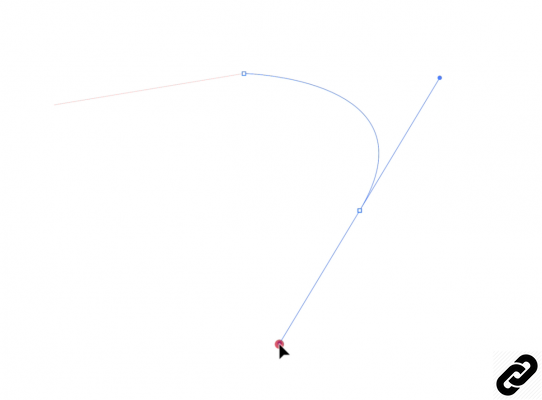 Create a curve
6. Two blue lines appear: these are the tangents that generate the curve.
The 1st tangent corresponds to the visible curve, the 2nd to the future curve.
Sometimes this can be a problem, for example to make a straight line.
This is why this 2nd tangent must be removed.
- Go to the last point, a symbol appears,
- Click and release the mouse button. The tangent will be removed and you are free to choose the direction and shape of your next path.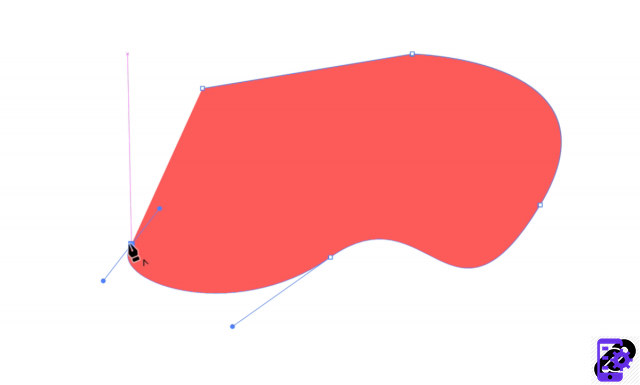 Delete tangent
7. Continue tracing your shape, either with straight lines or curves.
Remember to return to the starting point to close it.
We have seen very basic shapes, but with this method it will be possible to create more complex and creative shapes.
ILLUSTRATOR you are passionate about and you want Learn More ?
Come and discover the complete Illustrator Initiation training.
More than 10 hours of videos, creations and practice.
-20% for all Expertsconnecting readers.
DISCOVER THE TRAINING IN DETAIL