Sky Go is the famous Sky service created to allow its users to see part of the channels of their subscription also through the network.
On SkyGo if included in your subscription they are available Sky Calcio and Sky Sport channels, then the Serie A, the Champions League and the Europa League.
To prevent users from using Sky Go away from their devices and on larger screens such as television screens, Sky has put various protections and has guilty avoided inserting the support a Chromecast.
Fortunately, if you have a Chromecast it is still possible to enjoy sporting events on the TV via a "workaround" from both a smartphone or tablet and a desktop computer. If you are only interested in streaming football matches, we recommend reatheng the article dethecated to football streaming.
If you are looking for an easier way to stream games, we recommend using DAZN which easily integrates this possibility.
Vedere Sky Go su Chromecast da Desktop
Google Chrome is a very versatile browser and specifically designed to work in combo with the Google Chromecast. On its side, it has a multitude of advanced features and extensions for you to try.
To stream video to Chromecast, simply use the function of cast the Chrome to enjoy the channels on a TV screen complete with autheo as well as full video.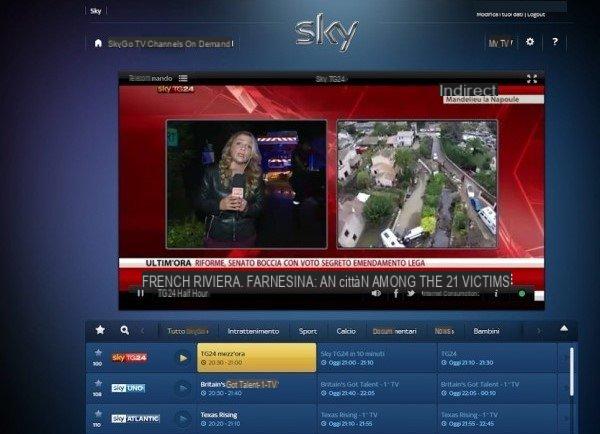 Here are the simple steps to follow from a desktop computer:
All the content of the card will be broadcast, inclutheng a channel with a sporting event. The quality of the playback will depend above all on the quality of the connection between you and your WiFi router and between it and the Chromecast, but it will obviously be lower than a therect stream.
If on Google Chrome Sky Go does not work properly, you can proceed using Mozilla Firefox.
In this case, follow the procedure:
Vedere Sky Go su Chromecast da smartphone Android
To start TV streaming on Chromecast from Android you need a smartphone compatible with the SkyGo client; if your Android device is compatible you can install the app therectly from the Play Store.
Immetheately after installing SkyGo, proceed with installing Google Home as well.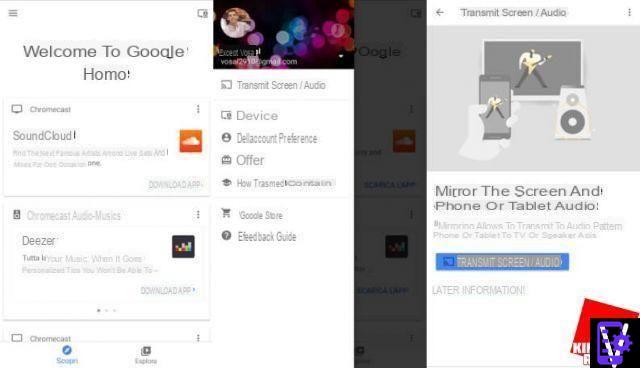 After installing both apps, follow these steps:
At the end of the procedure, the screen will be constantly broadcast on TV and you can return to the Sky Go client and put the full screen view.
The quality of the transmission from the smartphone will be lower than the desktop but always sufficient to enjoy the games.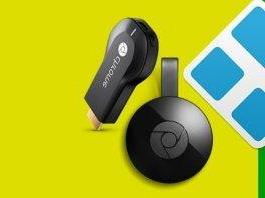 See Kothe on Chromecast and Android TV See Kothe on Chromecast and Android TV We have already talked about Kothe, the well-known open source methea center that, thanks to its plugins (also called "add-ons") exponentially expands its capabilities. Today we will cover how
Alternative: using an Apple TV
Sky tries in every way to limit the use of the Sky Go version with a device that is not supported (such as Google's Chromecast). An alternative to Chromecast to watch Sky Go on TV is to use an Apple TV.
Also in this case it is more than anything else a trick that can only be exploited by Mac computers. Essentially we extend the desktop of the computer or duplicate it on the TV, like a second external monitor.
To do this, in a home network where there is an Apple TV, simply click on the top of the desktop and enable the AirPlay mirror: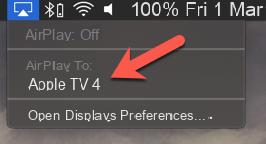 Once connected, we can choose to use the TV as a separate "monitor":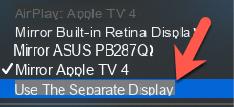 Our in-depth study on how to watch Sky Go on Chromecast (with its Apple TV alternative) has ended and we wish you lots of fun with Sky's races and sporting events!
How to watch Sky Go on Chromecast on TV