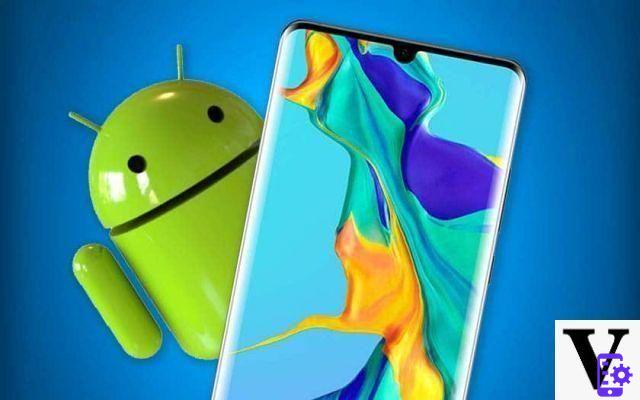 Huawei is currently rolling out the Android 10 update with the EMUI 10 overlay on the P30 and P30 Pro. True to its schedule, the manufacturer has just launched the deployment of the update in the final and stable version in China. We explain how to install it as soon as it is available on your smartphone.
This November 10, Huawei launched the deployment of Android 10 on the Chinese Huawei P30 and Huawei P30 Pro, report our colleagues from Huawei Central. The update is obviously accompanied by the EMUI 10 overlay and the Android security patch from October 2021.
According to reports, the update weighs around 5 GB for smartphones running EMUI 9.1. If you have already installed the beta of EMUI 10, the update to the final version weighs only 1 GB. In view of the manufacturer's habits, the update should therefore disembark in the coming days in Europe. To check if the update is available on your phone, just follow the following maneuver:
Go to Parameters of your P30 / P30 Pro
Go to the section System
Then press Software update
Finally, click Check for updates
Press Download and install
Before launching such an important update, we will advise you as always to back up the contents of your smartphone. In addition, check that your battery still has at least 50% autonomy before starting the installation. Please feel free to share your testimonial in the comments if you've already been able to install the update.
Huawei keeps its promises
So far, Huawei is keeping its promises of its deployment schedule. Despite US government sanctions, the automaker continues to deploy updates on time. Huawei is even one of the first manufacturers to launch the rollout of Android 10 in final version. In the coming weeks, the update will land on the Huawei Mate 20, Huawei Mate 20 Pro, Huawei Mate 20 X, Huawei Mate 20 RS Porsche Design, and on the Honor 20 and Honor 20 Pro.
Source : Huawei Central
Everything you need to know about the Huawei P30
Huawei P30
,
Huawei P30 Pro
Share
Tweet
Share
Envoyer à un ami