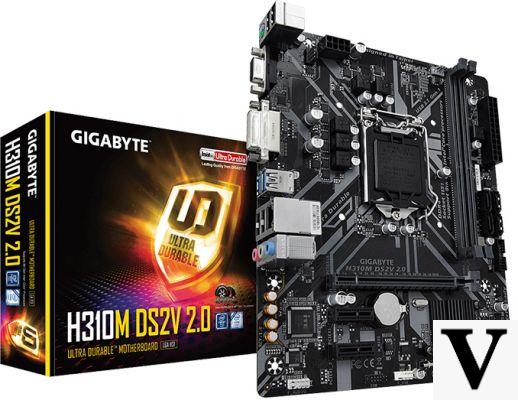 The new PCH should be called H310C or H310 R2.0 and would not differ much from the original H310, remaining intended for the entry-level band. It should ship with the Windows 7 version of the Intel Rapid Storage, Intel Management Engine Interface, and Intel USB 3.0 drivers already installed.
The Santa Clara house does not seem willing to provide compatible drivers for integrated graphics cards, therefore who will use these motherboards will be forced to use a dedicated GPU. As for audio chips and Gigabit Ethernet, it will be up to the motherboard manufacturers to provide the necessary drivers.
Asus and Gigabyte have already put it online on their sites the pages relating to some motherboards equipped with this new chipset and the compatibility with Windows 7 is confirmed from the driver download pages. Colorful also appears to be preparing two new H310C-based motherboards, but there are currently no official announcements.
While there are still no details regarding availability and prices, it is important to understand what the moves by Microsoft, not yet expressed in this regard. In fact, remember that if Windows 7 is running on a processor not officially supported, the company recommends updating to Windows 10 and blocks the Windows Update service.
Using a computer on which no updates are received is risky and not recommended, especially in the business field and beyond, so it is good to wait for an official release from the Redmond house before buying one of these new motherboards.
Intel H310 R2.0 chipset, Windows 7 also with Coffee Lake CPU