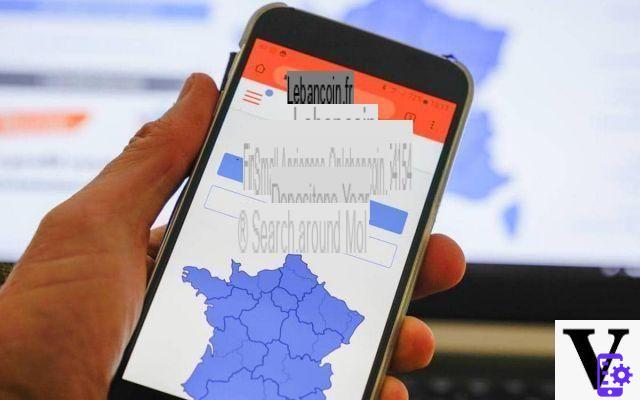 Leboncoin is partnering with La Poste to adapt to containment measures. The two groups will soon allow the of the country to send parcels by Collissimo directly from their own letterbox. No need to go to a relay point!
Leboncoin and La Poste have signed a partnership, report our colleagues from LSA. The peer-to-peer sales platform will offer its users a delivery service from home by Colissimo. Concretely, Internet users who sell goods on Leboncoin will now be able to ship their packages from their home. This service will be available from the end of May 2021.
On the same subject: Leboncoin suspends Mondial Relay shipments and warns buyers
Leboncoin: how does delivery from home by Colissimo work?
If a user chooses this delivery method, he will be invited to generate a Colissimo shipping label directly from the mobile application or the site. Leboncoin sellers therefore no longer need to go to a relay point to ship the goods sold. Following the containment measures against the coronavirus, many relay points are also closed.
The letterbox mailing service has also met with growing success with La Poste users since the introduction of confinement. "The service has demonstrated its full value in this health crisis by tripling its volumes since the beginning of March" assures Philippe Dorge, general manager of the Services-Mail-Parcels branch of La Poste Group.
Initially, this service will be reserved for shipments up to 1 kg. La Poste assures that deliveries weighing up to 5 kg will soon be accepted. In the course of this year, the service will then open to shipments of 30 kg. To complete its offer, La Poste is also preparing to launch a service for sending small merchandise using Courrier Monitoring.
"This partnership marks the union of two of the country brands, from the private and the public, recognized for their efficiency and both making the link between the physical world and the digital world. While the crisis we are going through is forcing us all to rethink our consumption patterns, our uses, I am more than ever convinced of the relevance of our collaboration "explains Antoine Jouteau, CEO of Leboncoin. What do you think of the service? Are you going to use it? We await your opinion in the comments.
Source : LSA
Share
Tweet
Share
Envoyer à un ami