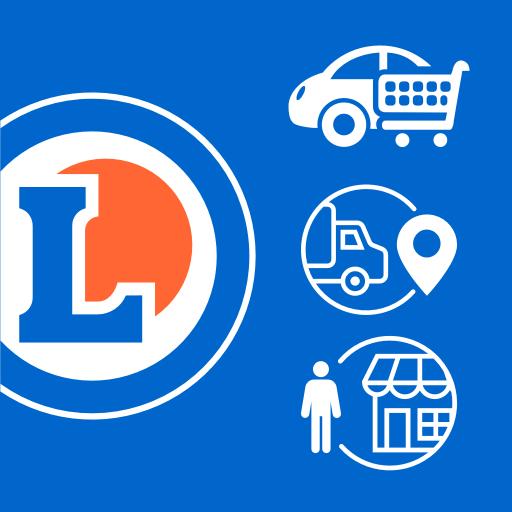 If, like most of us, recharging the fridge is a real chore, the Leclerc Drive application will allow you to free yourself from this task fairly quickly. Most supermarkets now have their application and E. Leclerc is no exception to the rule. The principle is simple: you order your groceries on your smartphone to collect them later without stepping into the supermarket.
How does the app work? A bit like the application of competitor Auchan Drive. It's very simple. You start by creating an account, then you choose the closest E.Leclerc store, the one in which you have your little habits. If you have a loyalty card, take the opportunity to integrate it into your account, you will make small savings on your orders.
Once you have completed this step, you access a relatively simple interface with all the products in your supermarket or hypermarket classified by categories (meat, fruit and vegetables, breads and pastries, etc.).
You can navigate from one category to another to do your shopping quietly from your smartphone. Not bad when you don't have the time or if, like me, you hate setting foot in a supermarket (yes I hate people).
You will see on the main menu thatthere is an "Express Basket" category. The first time you use the application this feature is useless, but after a first command, it is in this section that you find the products you bought during your previous orders. It's very practical and it avoids wasting time looking (here we push the limits of laziness).
Read also: Sellers of Leclerc stores could be equipped with Google Glass
If you want to do it faster, you can also use the search function by typing a keyword, like for example "apple" (this example is completely unintentional, do not see any link with any mark). In this search function you will also have the possibility to scan a barcode of a product already purchased to directly access its file.
Then you just have to follow the usual steps. Namely, the painful, since it will be necessary to pay well and choose the time of withdrawal of your order. If of course you have a big unforeseen event, it is possible to postpone the withdrawal time. You never know a game of Fifa or Call Of Duty could very well have made you lose track of time.
To download Leclerc Drive it's here:
Share
Tweet
Share
Envoyer à un ami