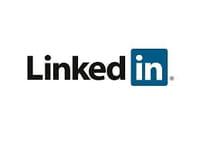 Less than two months ago, the
professional social network
announced to have passed the milestone
300 million members
. Some users are, however, not satisfied with
LinkedIn
, because a
class-action
just launched in
California
. Complainants accuse LinkedIn of
repeatedly send emails
to their contacts so that they sign up. A practice which could harm their reputation with these professional contacts.
In April, LinkedIn announced that more than
300 million members
were registered in the world. Beyond the United States which brings together nearly a third of subscribers, Brazil, India, Great Britain and Canada now have the largest numbers of members.
The professional social network continues to grow, but it must face criticism that led to the creation of a class-action in the United States.
LinkedIn asks users for permission to access their contact list in order to offer them to join. Users do not criticize this practice, but the fact that
LinkedIn sends several emails to the same contact
.
These repeated emails could, according to the class-action, "
damage their reputation
by letting their relationships believe that they are the source of spamming ". Through this class action procedure, registrants are asking LinkedIn to stop this abusive practice.
It's the judge
Lucy Koh
, which arbitrates the trial which opposes
Apple et Samsung
, which manages this file. According to his first observations, LinkedIn would have a
"confusing" and contradictory practice
. She considers that the repeated sending of these emails is not sufficiently indicated to users and
can damage a person's reputation
.
This legal action should not satisfy LinkedIn which, in the first quarter of 2021, returned to the
financial losses
, despite an increase in turnover.
Photo credit: LinkedIn